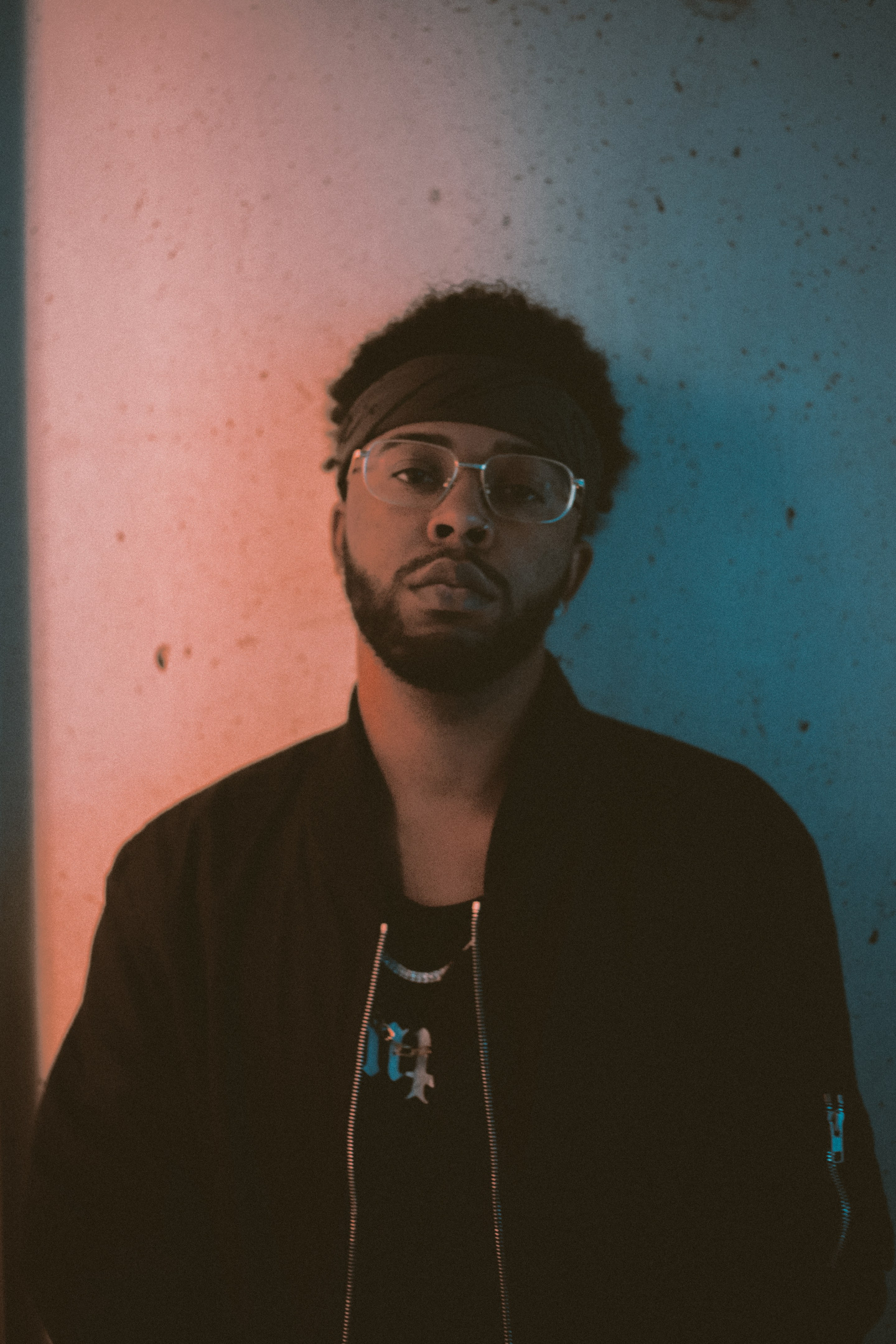 Before he had ever set foot in a classroom, Sevn Thomas knew his way around the studio. Born to Jamaican parents in Toronto, the 25-year-old producer grew up in a musical household: his uncle is dancehall vocalist Rappa Robert, and his parents ran parties in the basement. Thomas signed a recording contract before he was a teen, but eventually elected to forego stardom in favor of a relatively normal childhood.
More than a decade later, Thomas has reinvented himself. As a protégé of Toronto icon Boi-1da, he's mastered his production craft, scoring credits on Rihanna's "Work," Drake's "Pop Style," and PARTYNEXTDOOR's P3 album in the past year.
Sevn Thomas spoke to The FADER about growing up with two competing sound systems under the same roof, his reignited solo ambitions, and how co-production is like Megatron.

There's a picture on your Instagram of you in the studio with your uncle, dancehall artist Rappa Robert, as a child. What effect did your family's musical background have on you growing up?
It had a major influence on me. Both of my parents, they built sound systems and they would have parties like every other weekend in my basement. And as like a one or two-year-old, I would go down there, grab the mic, and sing and rap and all that stuff, DJ, just make up my own songs. They would like record me and film me. They just saw something special in me. So my uncle was around at the time, he'd just come off some success. They had a big song in the late '80s I believe, called "Nuh Trouble We." Or was it the early '90s? So it was like Rappa Robert and Tippa Lee. He had a situation with UB40. I think they were managing him at the time.
A couple years later, I was like 4 years old. I looked heavily up to Garnett Silk, he was one of the most major influences in my life and career. And he brought me to the studio and taught me how to harmonize. He taught me how to record a song properly. If it wasn't for him showing me the process, I wouldn't have had any experience, or I wouldn't have known what to do in the studio. Soe was a huge influence on me.
Where was the sound system?
In Toronto. Early '90s. It was called "Love Choice International." They had two: my mom had her own and and my dad had his. So one was "Lover's Choice" and one was "Love Choice International."
Was there any competition between your mom and your dad?
Of course, of course. Whose shit sounded the best, you know? Who had the best amps and what not. My parents put all their money into shit like that. My mom went as far as trading her bicycle to get a microphone for us.
When did it occur to you to first start making beats and producing?
Well, just growing up in the studio. From that moment when my uncle brought me to UB40's studio in Jamaica, I knew this was what I wanted to do. You know, my first session, I made up two songs. I had my dad write them down.
I was always fascinated with the process. I was a really inquisitive kid. I always asked questions, wanted to know what things are. So I'd always just be bothering the producers and the engineers I was in with, and I took everything with me. Everything that they'd ever showed me, it led up to this point.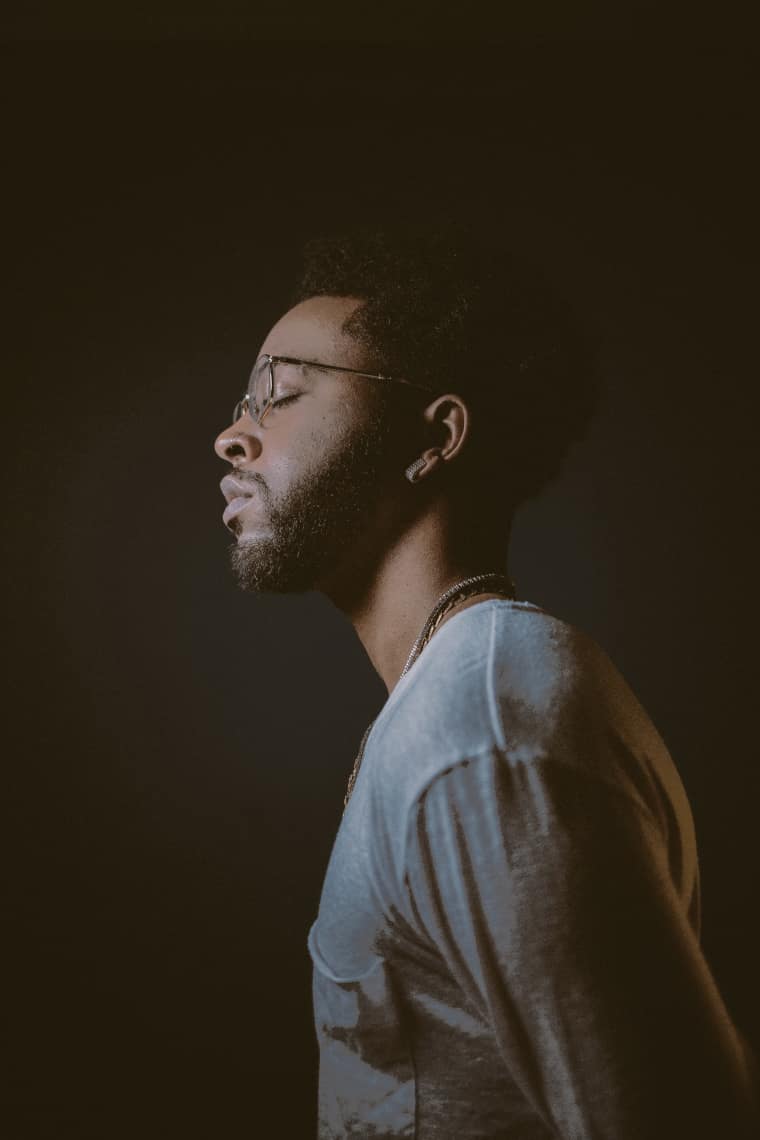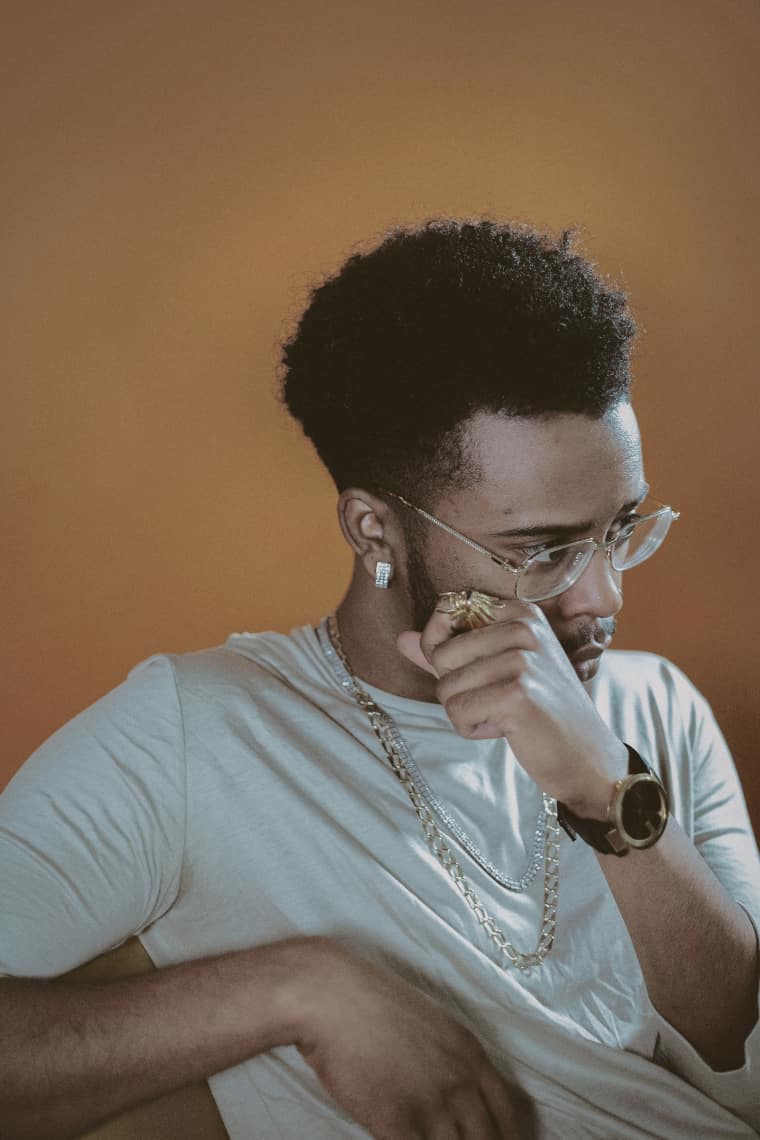 "They want to know, 'What's in the water over there? What the fuck are you guys eating? What are y'all drinking? Why are you so cold at this shit?'"
Knowing you wanted to be a musician at a very young age, what was school like for you?
I was a very bright kid. I was reading from like 3 years old and before. I had a pretty big vocabulary. So the teachers loved me. I would miss a lot of time from school to travel and record, but I'd get back and catch up. I was recommended to the gifted program and in grade 2, I was put in the grade 3 class with like four other kids because of my reading and writing.
But by the time I got to middle school, high school, I was like, "Yo, I don't see the point in doing this." Especially in high school. I dropped out in year 10. I was like, I can't continue to do this . It was just deterring me from what I really wanted to do. I couldn't focus on my craft. I was already obsessed with making beats and writing. My dad was managing my career at one point, so we were all over the place. I had a lot of absences from late nights in the studio and flying out and all that. From 7 to 15, I was doing a lot of traveling.
Where were you traveling to at that time?
I was going to Jamaica. I was really huge on reggae growing up, of course. Jamaica was an integral part of my growth and my career, so I was going back and forth a lot. And I was going to all the hubs, all the entertainment hubs. I was going to Atlanta, going to New York. I came out to L.A. Meeting producers, doing auditions, singing for major labels, stuff like that.
How did those opportunities pan out?
I mean, I was signed to Sony BMG at like 10 years old. They were developing me. I had a major single in Canada at the time. I don't wanna get into that yet, but it was interesting. I was, I believe, on the cusp of breaking through. Like, I was talking to Clive Davis. I remember having a 12-hour flight delay when I had an audition for all labels: there was like Epic, there was J Records, there was fucking Atlantic. I had a delay on the way to New York and barely made my audition that morning.
Being a child, at that point, I was into playing video games. I didn't want to be in studios that much. When labels got involved, I realized how much I wanted to be a kid still. But I was pushed to record and stay sharp.
Was your dad part of the force that was pushing you to be in the studio?
Definitely. Because he truly believed in my potential. I never understood it at the time, but now I do. Because it was within me. They were right, you know? And at a certain point, I took it upon myself to pick up where everyone left off. But first I had to readjust and take some time off. The transition into becoming a teen, my voice changed drastically. That kind of derailed everything, and just real life. It took me a while to pick up the pieces.
Do you still sing?
That's definitely something that's still a part of my repertoire. Although I haven't really done much singing in the past few years because I've been focusing on getting better as a producer. But now it's time to transition into the artist realm of things, because that is encoded in my DNA. That's who I've always been.
I've taken time to rediscover who I am artistically. And I think I found it, and I believe that it's time for me to get back into it. With all the resources that I have, I can actually afford to pay for my own sessions. Before, I didn't wanna go through the whole starving artist thing. It's the most depressing shit, you know?

How did you end up meeting Boi-1da?
1da's my big bro. I love that guy to death. During my situation with Sony BMG, he would come by the [label] building. There was a youth program that my manager was running within the building, and 1da was a part of it. At the time he was 16 years old I think, really skinny. He handed me his CD walkman with a whole bunch of beats. I was listening to the beats, and I was like, "Holy shit, this kid's like on Dr. Dre's level." So we kept in contact.
1da's like a folk legend in the city. He won Battle of the Beatmakers three times in a row or some shit like that. I was always heavily influenced by his work. I wanted to make beats on that level." When I was like 17, "Not Afraid" and "Best I Ever Had" and all that shit was popping off. I was working out of Sunny Diamond's in Scarborough. It's a local studio where everybody would be passing through. 1da came by, and he was like "Yo, you're fucking fire." A few years later, I did Battle of the Beatmakers 2012. I went up against WondaGurl, and I guess he heard about it. He reached back out to me like, "Yo, let's get something done right now." The rest is history.

Who won the battle between you and WondaGurl?
WondaGurl won, man. She won that one. She was a beast, man, at 15 years old. To make beats like that and probably sell them, it takes maturity. She was ahead of her time. She's a phenom.
Some of your first major placements were with Mobb Deep and Kelly Rowland. How did those come about?
The Kelly Rowland one, 1da and my boy Sixth Sense started that beat. 1da sent it to me and I just added a few things. I was like super proud of that moment. That made me believe anything is possible, it only goes up from here. The Mobb Deep thing, I was just in my mom's bedroom. I have five other siblings, and we were living in a three bedroom house. I barely had any space for myself, so I built my studio in my mom's room. I was just messing around with some chords. I don't play piano or anything, but I heard something in my head and put a beat together and sent it to 1-da. I guess he was super passionate about working with Mobb Deep because we grew up listening to Mobb, and he sent the beat over to Havoc and they used it. Mobb Deep influenced my production style in a major way. The dark, two-bar, four-bar loops, hard ass drums. I found it super ominous, evil almost. Havoc is probably my one of my top five producers of all time.
What do you think the advantages are of producing in a group as opposed to on your own?
It's incredible. It's everyone putting their heads together. Everybody on the same wavelength, putting forth energy. It only feels and gets bigger and bigger. With everybody putting the same intent behind a beat, it can be that much more powerful. It has that much more polish. And each of us can individually take that particular beat into our own world and make it what it is or add our flavor to it. Then in the end, it's just like Megatron or some shit.
How does a collaborative track like "Work," which has five co-production credits, come together in the studio?
Vibing with each other. It's almost like telepathy. One person has an idea and then it just sparks, like this chain reaction. Everybody was taking turns on the computer, banging shit out. It's one of those things that can't be explained. You just have to be there to witness. A lot of people don't understand the process. But it varies each time, there's not particular way to do something. We all are aware, and we're cognizant of who we are in the room. So we just work together and it's magical.
It's been a good year for Toronto, too.
The city is coming into its own. You have a lot of young cats right now that are influencing and shaping the appeal, even when it comes to language and slang. Our culture is impacting the world at the moment.
I know producers from L.A. that are going to Toronto to cultivate the sound, be in the atmosphere, and just see what's going through our heads when we're home. Because they want to know, "What's in the water over there? What the fuck are you guys eating? What are y'all drinking? Why are you so cold at this shit?"
What do you see as the next step for the dancehall sound in pop music?
It's amazing to witness how something like "Work" can spark this wave of tropical and Caribbean influence. Jamaica is lowkey one of the most influential parts of this world, musically and culturally. No matter what, Jamaicans, anything they do is just super cool and people are fascinated by it.
Now, you have a lot of people that want to run with the sound, but they don't understand how to make it. They don't the understand the pocket, they don't understand the swing. But I'm very proud and happy that people have accepted this sound to be mainstream. A lot of people that are doing this sound are charting very high. It's shaping everything that people are doing, like in the studio. Artists and these writers are in the studio like, "Yo, I wanna make something like that." So I feel like it's it's only a matter of time before authentic dancehall, Jamaican-born artists, and even calypso artists and soca artists start charting themselves, without having to have somebody like an Ariana Grande or a Bieber. Somebody that's really from the grassroots can get a Top 10 hit now, because the sound has been accepted and it's adaptable. I'm very proud of being a part of that.
Does the fact that it's being duplicated so much make you want to switch up your own sound?
I like to mine different sounds period. Recently, I've been experimenting with other vibes, trying to integrate them into the pop, urban world, merging and making a huge melting pot. I've definitely been trying to see what else I can bring to the table. Now, people are educating themselves even more on other sounds and subgenres, so I've been delving into that. But I do enjoy making dancehall. I still make dancehall beats.
I saw a recent video of you in the studio with Young Thug and Jeremih and that track sounded completely different from your previous work.
I love Young Thug. Melodically, no one can fuck with him right now. And Jeremih is super underrated as a writer, a crooner, and as an artist period. So it was just a double-whammy for me to have them on the same track. A lot of people don't realize that Thug runs his own Pro Tools. I watched him sit down and really fly his vocals and arrange the track how he wants it.
Do you plan on attending the Grammys this year if you're nominated?
I hope so. If everything goes according to god's plan, I believe I will be there. The nominees haven't come out yet, but I think everybody knows what's about to happen. It's incredible.