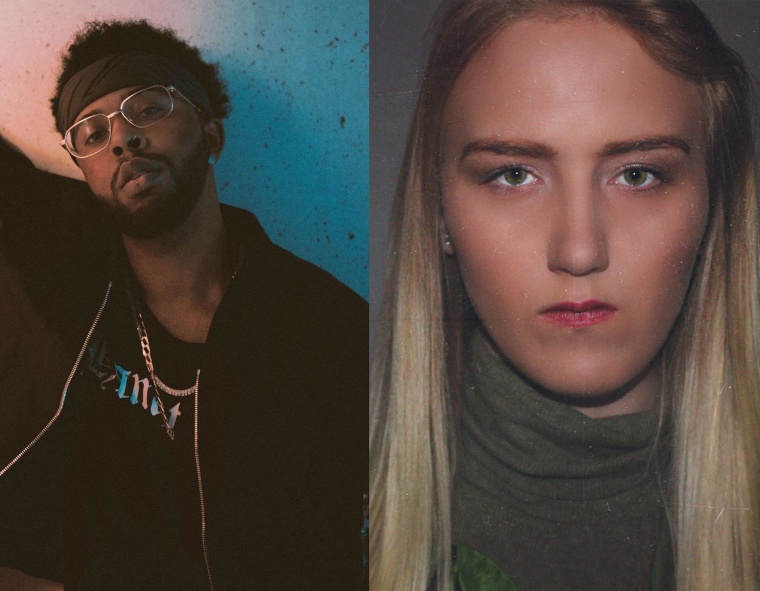 It's the quintessential millennial collaboration story: two souls are posting, sharing, listening to music on Soundcloud and then they hit upon an idea that connects. Digital collaboration is par for the course in 2016, but that doesn't make it any less remarkable: particularly when the collaborators live thousands of kilometers apart. That's the story behind "Can't Sleep Alone," by Toronto beatmaker Sevn Thomas, who recently produced Drake's "Pop Style" with Frank Dukes, and Melbourne singer NYNE. The track feels like almost all white space, save for the sparse drum programming and synth effects; a slow-moving canvas for NYNE's self-conscious lyrics about trying to evade the discomfort of an empty bed.

NYNE: The song was originally written in my old family home in Melbourne, Australia. At the time I had a little Pro Tools set up and it went through a million changes. Sevn instantly got what I was trying to do and killed it. It's two different people from different parts of the world, bringing our own perspectives to the track.
SEVN: I rarely ever open my messages on Soundcloud, but something told me to open this one. Once I heard NYNE, I immediately responded. The intent is is to build a diverse terrain of textures and sounds and moods, and for it to be emotional and haunting. I think we're both neglectful of methodical approaches and expressed truly who and what we are with "Can't Sleep Alone."