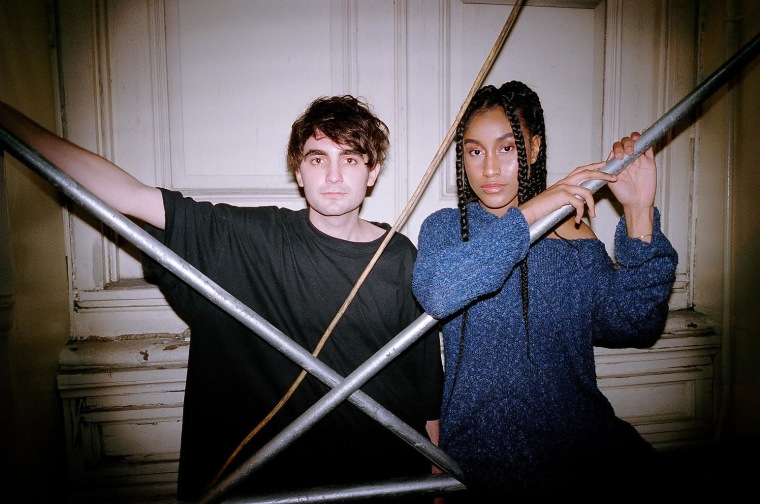 New York-via-South Africa electronic artist Adrian Martens, who records under the moniker Dasychira, is preparing to release his debut EP, Immolated, on FaltyDL's Blueberry Records. It's a concept record about the life cycle of the praying mantis and, as a teaser, Dasychira has shared "Vipera," an explosive track featuring vocals by Brooklyn singer-songwriter Embaci. Martens's production work is slick and cold like black ice, building off a soft piano melody that dissolves into this polished, cybernetic beat. Embaci's vocal runs are all at once android and soulful, endowing the industrial instrumental with a mysterious romanticism.
In an email to The FADER, Martens said that he wrote the music to channel a close encounter with a mantis that had landed on him late one night. "The way it was so balanced and vicious fascinated me, and I wanted to channel that feeling into this song," he said. "I made the instrumental but something felt missing, I needed a vocalist to bring out the emotion in the track. I had recently heard Embaci on a recording with Elysia Crampton and knew I had to reach out to her to sing on the track. Within a few days she had written the most wonderful lyrics and melody for the track that enhanced my original feeling and created an entire new and profound ballad."
"Dasychira shared with me how the project was inspired by the cycle of the praying mantis, which immediately brought many ideas for me since I've always loved reading about different insects," Embaci added. "I wrote from the perspective of a female praying mantis who knows she must devour her lover after they make love. But this storyline also ties into the idea of one not being able to let love in because they know the destruction it will bring. Dasychira is a genius, everything he does is so meticulous. I admire his attention to detail and we bounce ideas off each other so well. I look forward to hopefully doing more collaborations with him in the future."
Dasychira's Immolated EP is out on January 17 on Blueberry Records (pre-order here).