Meet Nick Hakim, The Soul Singer In Search Of A Sacred Space
In Brooklyn with the thoughtful songwriter, whose wintery love songs are quiet but intense.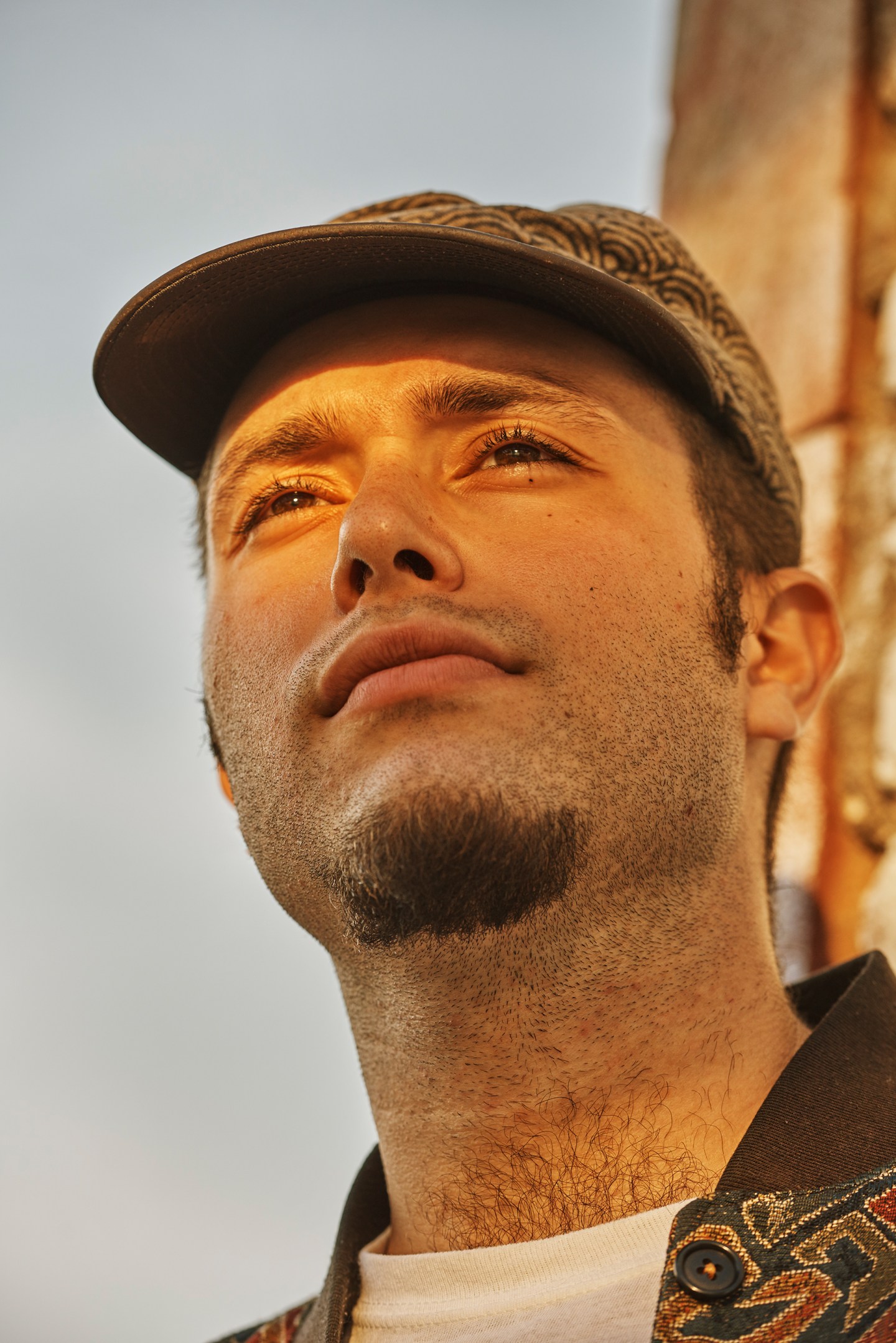 Twenty-four hours before the world came to an end, Nick Hakim, a singer who composes achingly beautiful soul music that almost always reaches you somewhere deep in your bones, was sifting through a treasure chest's worth of vinyl at Human Head, the three-year-old record repository he considers a second home. Outside, a thick goo of pearl-white clouds idled just above the Bushwick shop. "It's like a library in here," the 26-year-old told me as a Latin groove looped over the shop's speakers.
There are more than 5,000 records at Human Head — in weather-tattered crates, resting against milk-white walls, piled in small haystacks on tables. High on the right wall, a poster of soul-funk leviathan Isaac Hayes looks down, his hands outstretched like a bearded, black Jesus offering solace to a music-obsessed clergy. It gives the shop a spiritual touch, which is fitting. This place is sacred to Hakim; it's his sanctuary.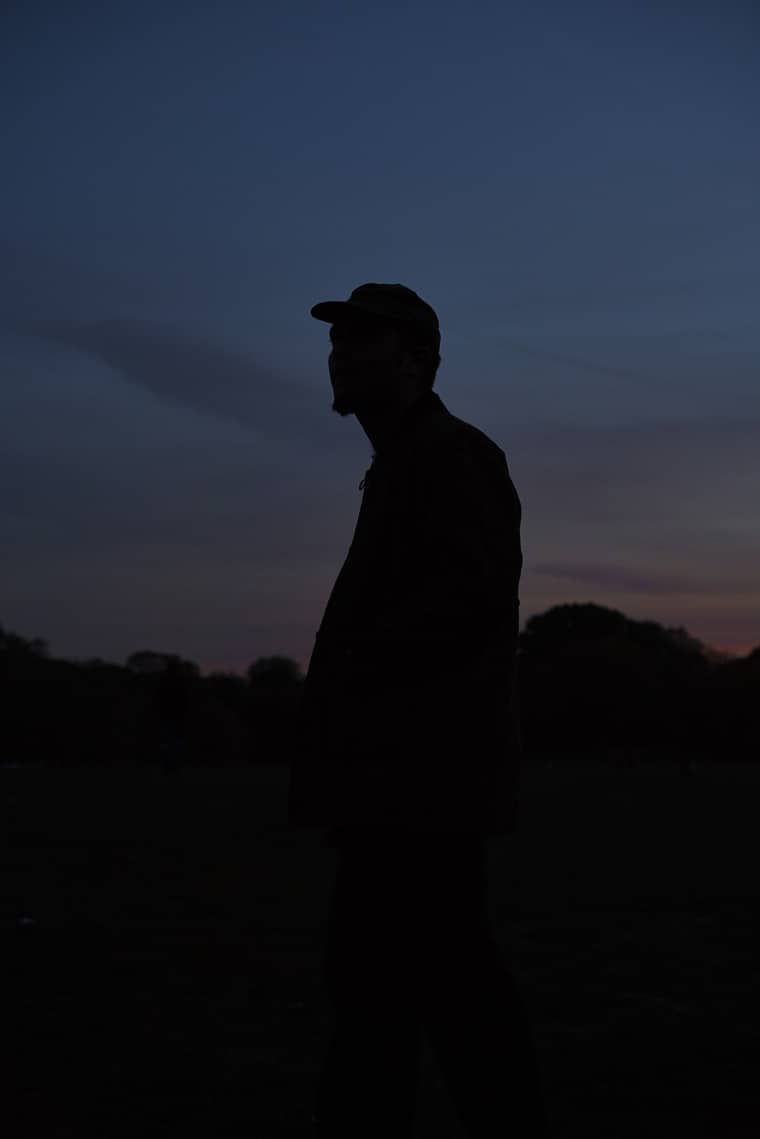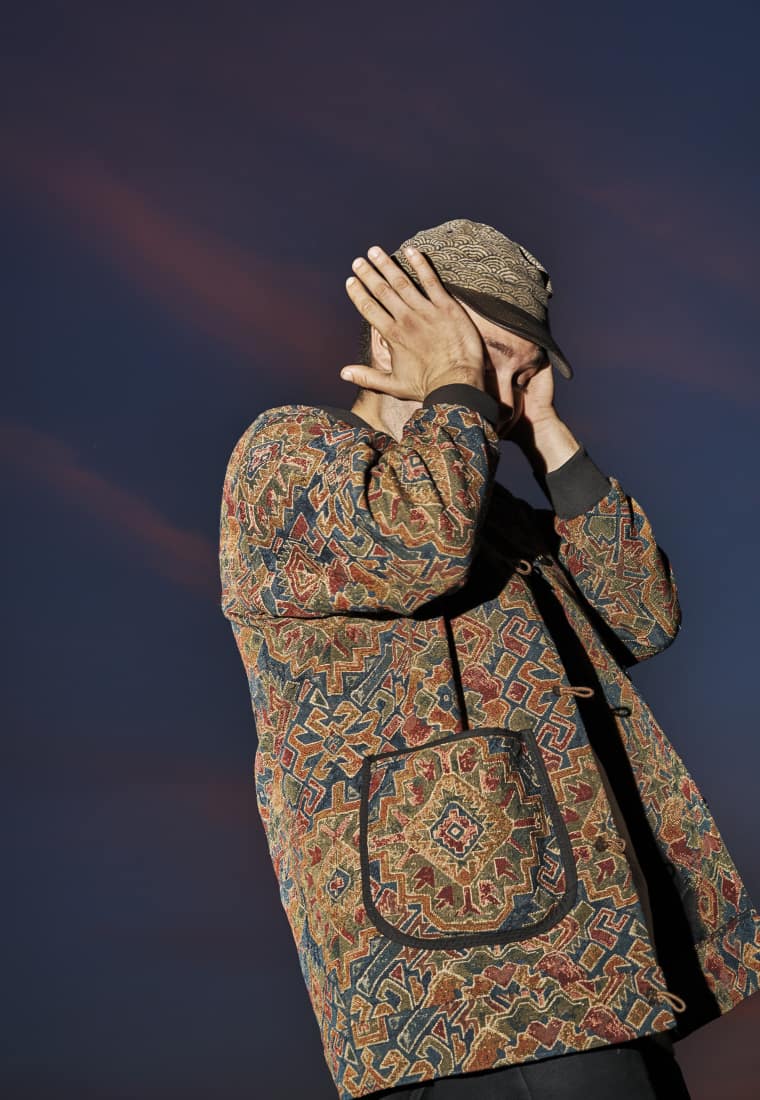 The idea of community has been fundamental to Nick Hakim's life for as long as he can remember. Before Human Head, he found fraternity among friends at Mary Helen's home, in his native Northwest D.C. "It was a house we all hung out at," he said. "She opened up her house and took care of the whole clan of young kids in D.C., since middle school. I call her my god mom." He grew up the middle of three boys, and despite his parents' strong South American roots — his mom is from Chile and his dad is from Peru — the house roared with a kaleidoscope of world-spanning melodies: Jimi Hendrix, Al Green, Willie Colón, and Nueva Canción, the socially-minded Latin American folklore music. His older brother would often bring home early-'00s punk albums. At school, friends exposed him to hip-hop and go-go, and The Foreign Exchange's Lorenzo "Zo!" Ferguson acted as a mentor; he helped Hakim to improve upon his piano virtuosity during his teens.
Later, while at Berklee College of Music, the elite Boston conservatory that counts Esperanza Spalding and St. Vincent as graduates, Hakim began piecing together what would become his two-part debut EP, Where Will We Go. It was a difficult period in his life and he was looking for a scene — people that would help him to find new roadways into the artist he knew he could be. "Those songs came from a place of loneliness; I was doing a lot of reckless things that I won't get into," he remembered. "I wasn't treating my body right; I was depressed. I didn't feel good, you know?" The music, he explained, offered its own form of salvation.

"I was never like, 'So many people are going to hear this!' I was just writing it because it was necessary."
When Hakim began recording during his sophomore year, he pulled from everything he'd learned up until that point. Across 9 tracks, he offered a deeply felt proposition on love, loneliness, and self-discovery. When we spoke, Hakim was careful in how he discussed the nuts-and-bolts of the EP. "I was never like, 'So many people are going to hear this!' I was just writing it because it was necessary." One of the EP's most affecting songs is "Cold," which was written in the weeks after a difficult breakup. He sings in a hushed, winter-worn croon that has tints of Bilal and Cody Chesnutt: "Oh her smile, oh her smile/ Deep as the ocean, cold like the sea/ I'm lost and you're stoned/ You poured it out on me."
Salvation would arrive in other forms, too. A clique of like-minded students at school helped to better ground Hakim, and a young group of kids he mentored at the Boys & Girls club in Roxbury taught him how important autonomy was to his art. "I would make beats with them," he said. "I would record them, their raps or their singing or piano playing, and just talk to them. That's where I learned the most." At this point in our conversation, Hakim's tone shifted; the fondness he carries for the kids was evident, and I could hear the love in his voice.
In 2013, Hakim moved from Boston to New York City, where he landed a part-time gig cataloging records at Human Head. Until recently, he was living in the Brooklyn neighborhood of Bed-Stuy (he's since settled "on the Queens side" of Ridgewood with his girlfriend). "I got maxed out," he admitted. But it was during those early Brooklyn days when he began working on Green Twins, his debut full-length, which comes out next year on ATO Records. Anchored by lush, dreamlike keys and bass, the record features R&B singer NAIMA and the forward-looking downtown jazz cabal Onyx Collective. Hakim's voice glides over the 12-track project with a deliberate assurance. There are points when his falsetto stretches into a high pitch, and for a moment you think it might actually break under the emotional weight, but it never does. He just keeps singing, through a haze of hurt and longing. "I started writing [Green Twins] when I moved to New York, when I was trying to figure out how to do New York."
In time, Hakim found his footing, although each day remains a struggle. "The most important thing is being in a space that allows me to create," he said of the city. Outside of Human Head, the sky had darkened to a dense indigo. "It can be a little overwhelming. I think it has a lot to do with where you live, and where you can afford to live." Recently, he and a few friends considered leaving New York — maybe for Philadelphia, possibly out West. "My friend Erin was like, 'We should all move somewhere,' but then we were like, 'Where? Our whole community is here.'"
From The Collection:
GEN F