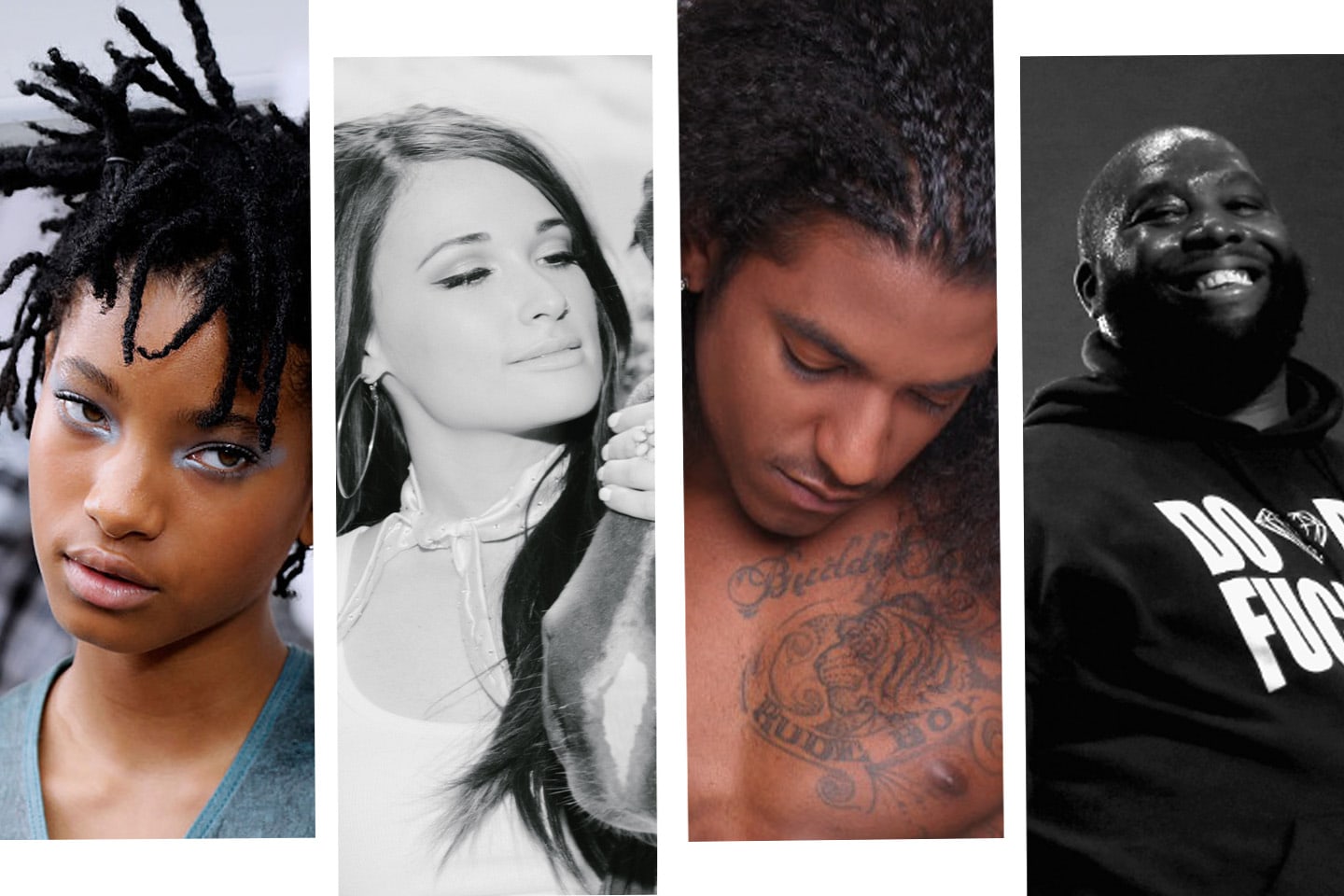 1. R&B softy Lloyd returned to make our hearts flutter with "Holding." Lil Wayne on the verse rapping "Need me, feed me, squeeze me" completes it.
2. "Vibrations like magic," sings cosmic child prodigy Willow Smith on "Cave Wall," the first track on her new EP Mellifluous. Dreamy, but solemn.
3. Last week, Young M.A. was really pissed off. So she recorded a new freestyle, the 5 minute-long "EAT," to get that anger off her chest. Girl's got bars.
4. "I became famous for blamin' you fucks," raps Killer Mike on "Legend Has It," Run The Jewels's new wordplay-filled banger from their just-announced forthcoming album, RTJ3.
5. It's basically the holidays, which means it's time to listen to our favorite country singer Kacey Musgraves croon "Christmas Makes Me Cry," which she recently performed at CMA Country Christmas.
6. Toronto's Jazz Cartier's "Pree" is a moody song to listen to when you need to remind yourself your haters have nothing on you.
7. You probably didn't know you needed a dancehall cover of a Fleetwood Mac classic. Busy Signal's "Everywhere" is a breezy, joyful update to peak Stevie Nicks. Now you know.
8. Smino's vocal inflections range wide on "blkswn." From a staccato "skrrt" to a drawn out "I need that guarantee," the Chicago-by-way-of-St. Louis rapper has us hooked.