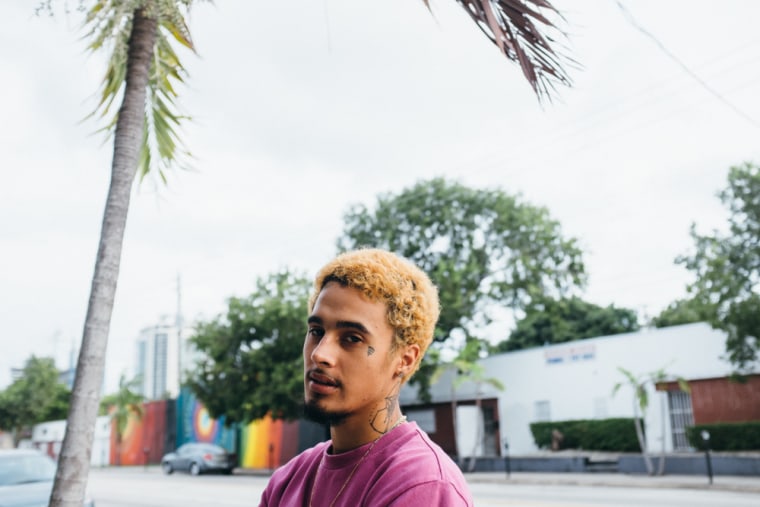 On "Luv Me Never," Palm Beach rapper Wifisfuneral is an artist reckoning with his own talents. The song, produced by HenryDaher, is all golden soul chords and nimble verses about the problems his rising star has pulled into orbit. It'll please fans of Isaiah Rashad's dusty introspection, and while it's quite a change from the bleak, catchy abstract trap songs that made up his previous release Black Heart Revenge, on "Luv Me Never," Wifisfuneral is eager to weed out anyone who doesn't truly support him.
"I heard the beat when I was in my hotel room and the first line just came to me," Wifisfuneral told The FADER over email "I had an idea about what I should talk about. The whole point of the song was to talk form two different point of views: my point of view during the verses and a significant other's point of view during the hook. The hook comes from a saying my mom would tell my dad when they were always arguing growing up. I think the only way I could even feel confident about talking about the subject would be talking about my personal experiences. These are hints and pieces from several different stories, not one specific example. I want the consumer to manifest the story, relate to it, and feel like I'm talking about their experience."
When Hell Falls is out January 27.