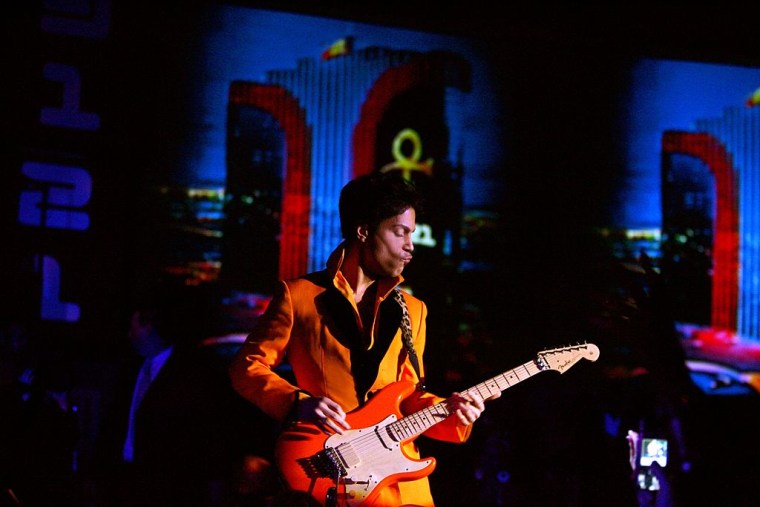 Representatives managing Prince's estate are closing in on a deal that would make the artist's legendary catalog streamable via services like Apple and Spotify just in time for a tribute at The Grammys, according to Billboard.
The news follows a Bloomberg report from last Friday that claimed reps for Prince's estate had "all but finished a deal" for the rights to play hits from his catalog in public, a deal accelerated by the possibility of a star-studded homage during the February 12 show. Today, Billboard confirmed the report through an unnamed source, who also shared that Rihanna, The Weeknd and Bruno Mars had all been approached about participating in the tribute.
In one "likely scenario," the tribute would act as a catalyst for an announcement—made via commercial during the Grammy broadcast—that at least part of the catalog will become available immediately available through Spotify, Apple Music, and possibly other platforms.
The streaming news comes as part of what's already been an incredibly complicated process in sorting out who has the rights to use Prince's music, and for what purposes. In two more recent developments, Prince's estate launched a lawsuit against Roc Nation contesting TIDAL's right to stream the catalog, and signed a publishing administration deal with Universal Music Publishing.