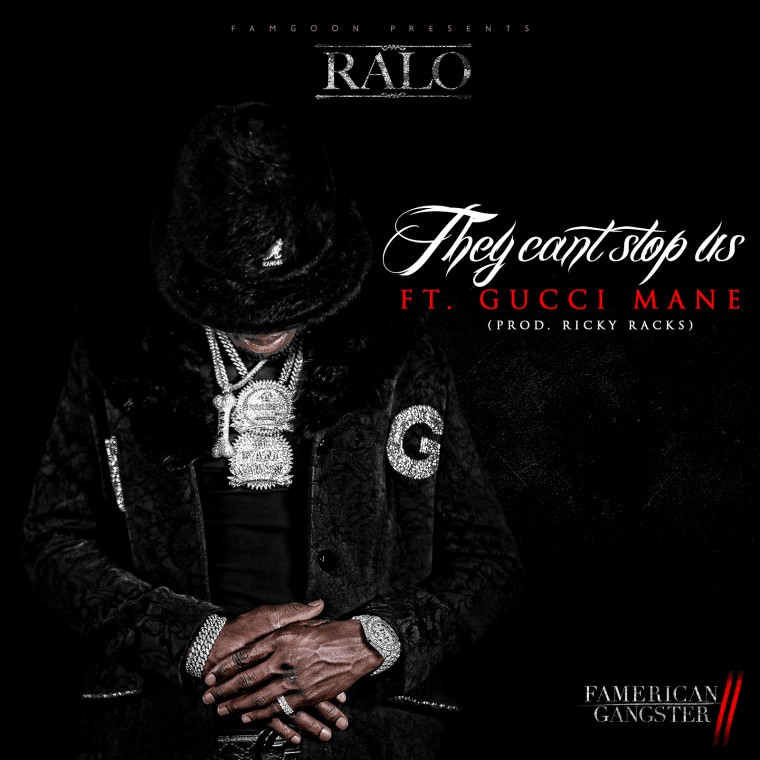 It's been a rough start to the year for Ralo: The Atlanta rapper has been involved in two serious car accidents in the past month. Luckily, Ralo was unharmed in both incidents, and, on his new Gucci Mane-assisted track, "They Can't Stop Us," he brings a triumphant energy back into the recording booth, trading resilient bars back and forth with his ATL elder, Gucci Mane.
"In life we have minor setbacks to open our eyes to see the big picture and this experience was one of them," Ralo told The FADER over email. "All I can say about the crash is I'm thankful for God's protection and I'm delighted in my faith. I want to stay focused on this project; this is my best one yet. My collaboration with Gucci was epic, I always wanted to work with him."
The new track is the second single from Ralo's Famerican Gangster 2 project, due out on February 12. Listen to "They Can't Stop Us" below.