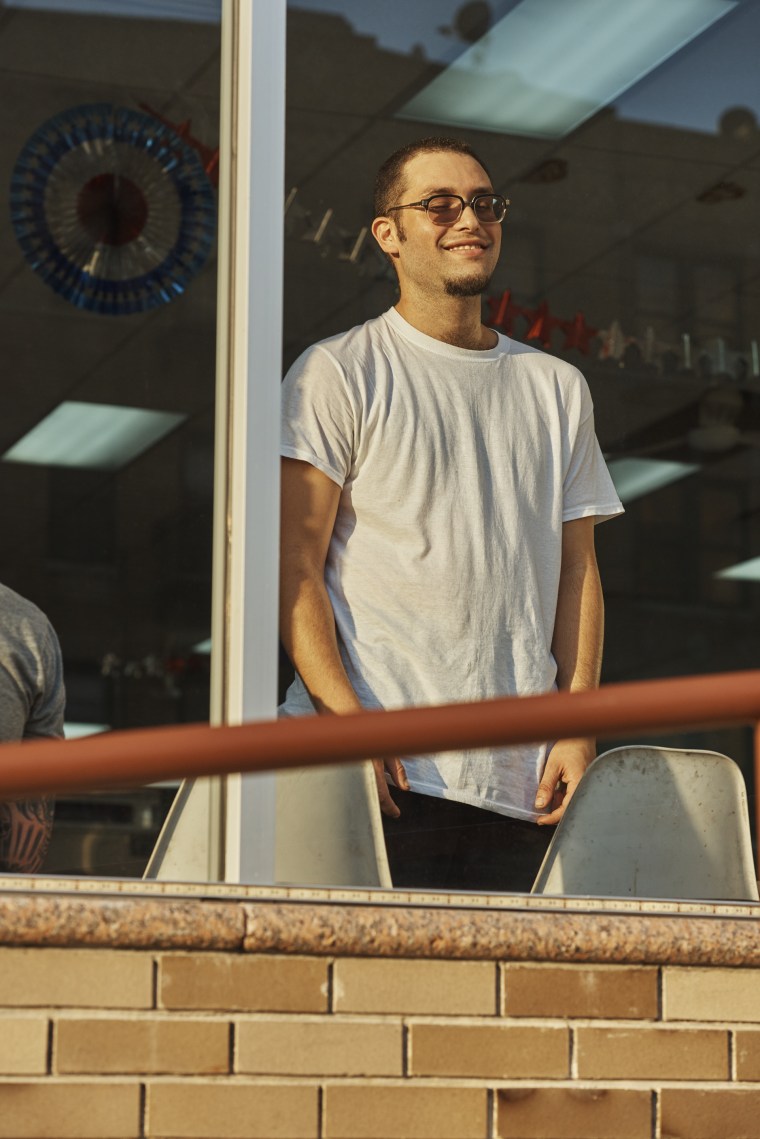 "There's a lot more energy. It's more of a matured Nick sentiment," Nick Hakim told me in November, referring to his as-yet-announced debut offering, Green Twins. He spoke at length about process and the importance of fleshing out songs, the desire to record in varied spaces. The hope, he said then, was to give the music a more organically layered feel.
It seems to have worked, too. The first selection from his forthcoming project, out May 19 on ATO Records, is "Bet She Looks Like You," a smoky love ballad that is textbook Hakim: a bone-bare slow-wind of a song that doesn't beg for one's attention so much as it intoxicates the senses with knowing assurance. It's a heartbreaker, for sure. "If there's a god, I wonder what she looks like," the D.C. crooner belts out, "I bet she looks like you/ I bet she looks like you."
Allowing for an air of mystery, Hakim told me of the song: "'Bet She Looks Like You is a declaration of love to my significant other in desperation."
Vibe out below.