Syd's Solo Album Is A Reminder That Pleasure Can Be Political Too
The Internet's frontwoman creates necessary space for sensuality on Fin.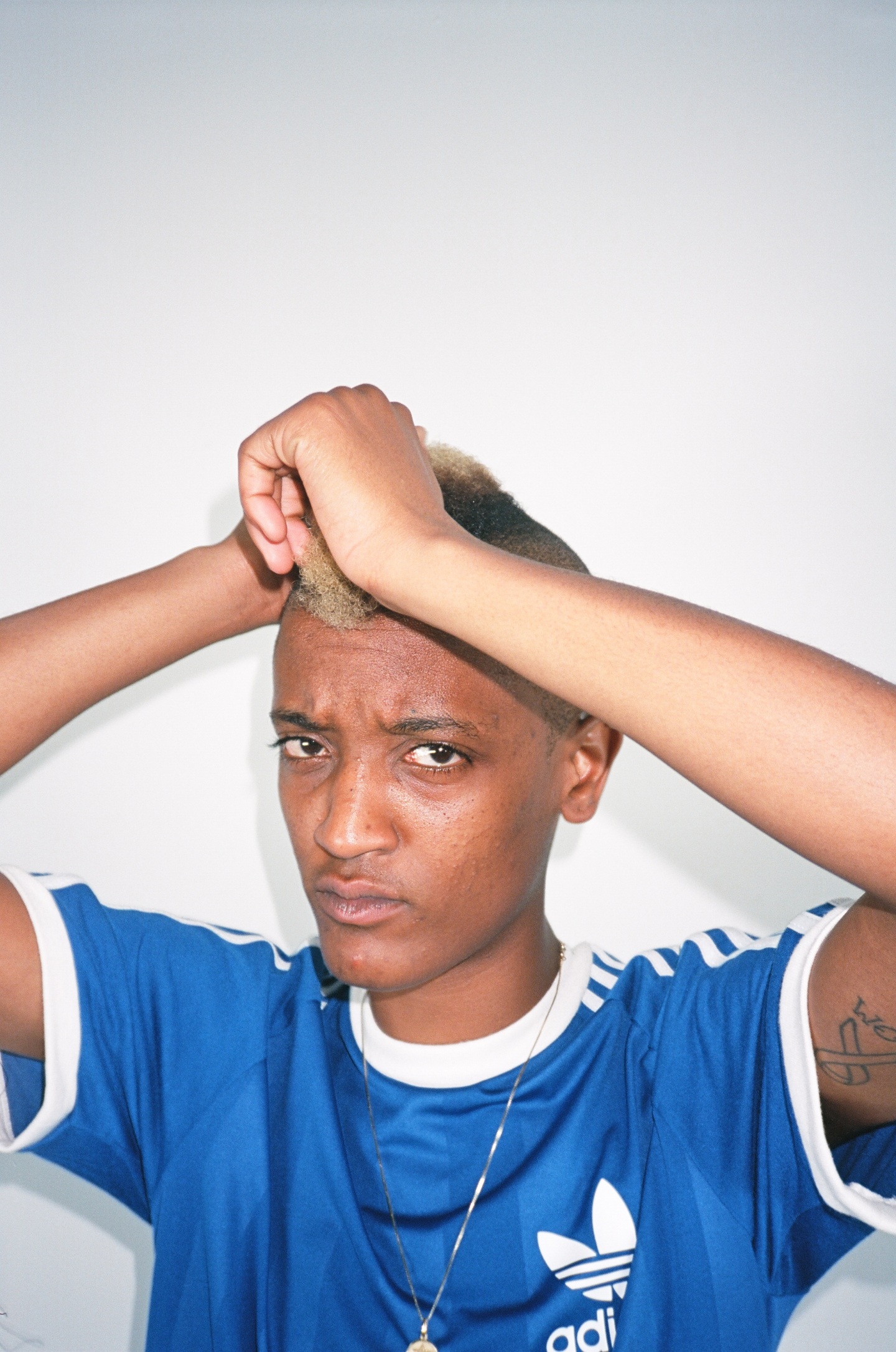 On Fin, Syd luxuriates in her capacity for pleasure. She finds delight in the bodies of her lovers, in the consolidation of her success, and, finally, in walking away from an unhealthy relationship. It's the kind of open and honest debut solo album that one hopes for from an artist who made her name, twice over, as part of a collective — and she shed a whole ton of anxiety to get here, as she explained in The Internet's FADER cover story last year. Fin is Syd's close-up, and it extends a generous invitation to observe her joy first-hand, as if she's right by your ear, leaning in to tell you a story, the way a friend or lover might when you're in a loud bar.
"This isn't for your amusement/ This ain't no pay-per-view/ This is just the life that I choose," she sings on album opener "Shake Em Off," issuing a caveat before she gets to the juice. Her velvet voice slinks across Hitboy's stop-start beat with ease as she underscores her autonomy in a deceptively soft lilt: "There is nothing you can tell me/ I'm grown." Later, on "Nothin To Somethin," she attests to the reason behind her tunnel-vision grind over the gentlest of loops: "This for my youngest, my cousins/ I turned nothin to somethin/ So I'mma collect this money for sure."
Throughout the record, Syd draws on R&B and hip-hop's long histories of transmuting black pleasure and pain into pop psalms. There's lots of '90s and early-'00s touches to the record's sound — the sharp angles of early Destiny's Child, the smokiness of peak D'Angelo — but the sensual universe Syd inhabits is hers alone. Grooves hang in the air like signal from a joint, purple notes seem to melt into the skin. Every sound is given the same attention the sea bestows on driftwood stowaways, alternately washing them smooth or warping them with salt and pressure. And lyrically, she simply couldn't be slicker. The result is an album fit for the most intimate of settings: one-to-one with your headphones, or seeping out from a sound system as your lover's arms wrap themselves around you.
At points, Syd distorts her sweetly scuffed voice to a gruff, masculine-sounding one to simulate hypeman adlibs and pillowtalk choruses. On "Smile More," her alter-ego petitions a lover to leave the lights on, and on "Dollar Bills," she uses the bro-y tone to encourage women at the strip club to "shake it for these dollar bills." As Syd alludes to on the bass-led verse, however, it's not just attention she's looking for, but affirmation that her presence in male-dominated spaces is unquestioned: "I'm feeling like a man/ And she dancing like she knows I am/ She acting like she don't know them."
A couple of tracks on the record speak to the headspace that a breakup can crack open. The intro of "Over" (which includes a casually delivered verse from Atlanta rapper 6lack, one of only two features on the record) is punctuated by a startled bird call, like a symbol of the open skies of singlehood to come. "Insecurities" delivers an electric shock of an opening couplet that doubles as a lesson in emotional intelligence: "You can thank my insecurities/ For keeping me around you, babe." When the chorus hits — "Now I'm walking awaaaay" — it's hard not to feel as free as Syd in that moment.
At a time when racism, misogyny, and homophobia are institutionalized to a terrifying degree, carving out a space for feeling good is more than necessary.
But it's when she's addressing sexual pleasure head-on that she crafts Fin's finest moments. On the silky foreplay anthem "Body," producer Melo-X matches Syd's dilated-pupil lyrics about pulling her lover's hair with phat-assed synth stabs that rise and fall at an excited-heartbeat pace. Taking things one step further, "Drown In It" is the best — and briefest — song about cunnilingus I've ever heard. "Tonight I'm going to swim in it," she confesses, "dive in it, drown in it, hide in it, babe."
Pleasure has always been political, but today it walks a knife's edge. At a time when racism, misogyny, and homophobia are institutionalized to a terrifying degree, carving out a space for feeling good is more than necessary. As American rhythm and blues artists back in the '40s knew only too well, it's one way to stay strong in the face of oppression.
What seems to give Syd her greatest pleasure, though, is the prospect of her hard-earned future legacy — one that includes helping release R&B from heteronormativity's grip. She raps about her goals in a slow, melodic drawl on the record's laid-back lead single, "All About Me," which was produced by her Internet cohort Steve Lacy: "Today I'm only human, but know that when I die/ My grave gonna be my music/ My soul is living through it, baby."