The Internet Win Alone, Together
Groups usually suffer when members strike out on their own. But for The Internet, it's proof things are going according to plan.
In August, a couple of days after Steve Lacy returned home to Compton from his first international tour, his mother was instructed by God to rifle through his Kia Forte. She found a nug of weed and an empty box of condoms in the car — definitive proof that her baby was growing up. "She wasn't mad," Steve says. "We just had to have a talk. She knows I'm an artist now, and that I'm going to try things. She knows my life is about to start."
Earlier in the year, Steve had turned 18, gone to prom, and graduated high school. In the summer, finally free of homework and exams, he accompanied the other five members of The Internet, the soul and R&B band he joined in 2014, on a tour through Japan, Australia, and New Zealand for two and a half weeks. It was his first time leaving the country, and the longest he'd ever been away from his mom and three sisters.
It was Steve's mom who had signed him up for guitar lessons and bought him an introductory Squier Stratocaster as a preteen, after he'd become mesmerized by the guitarist in his church's band. Then she enrolled him in a performing arts high school and forced him to join its jazz band, which is where, in 2013, he met Jameel Bruner, who's now The Internet's keyboardist. "Before meeting Jameel, I was just a normal kid," Steve says. "After I met him, I changed. I became a musician and an artist. I started feeling different. Feeling special."
Jameel, who was a senior when Steve was a freshman, taught him how to make beats on an old MacBook equipped with Reason. That summer, with his mom's reluctant permission, Steve started hanging around the Hollywood studio where The Internet was already recording their third album. Eventually, he says, his mom even got comfortable enough to let him spend some nights there. Steve was in the 10th grade when The Internet's Matthew Martin — who was already known for his experimental, freeform production as Matt Martians — asked him to add guitar to some songs he was working on, and before long Steve was also contributing bass and beats. What they made together would end up comprising entire chunks of Ego Death, The Internet's 2015 album, whose songs were propelled by deep funk grooves, fuzzy rock guitar, twinkling keys, and intricate drum patterns.
"At the time, I had no idea I was making an album," Steve says. "I just laid down what I thought of." Months later, during a parent-teacher assembly, he received a text from Matt informing him that the band had listed him as one of three co-executive producers on the project. A few months after that, The Internet earned a Grammy nomination for Best Urban Contemporary Album. Steve was 17. "It was just funny cause I had no idea what the fuck I was doing — I was just doing it," he says, sipping from a Thai iced tea at his favorite boba spot in Gardena. "It's some days where I wish I could go back to not knowing what I'm doing."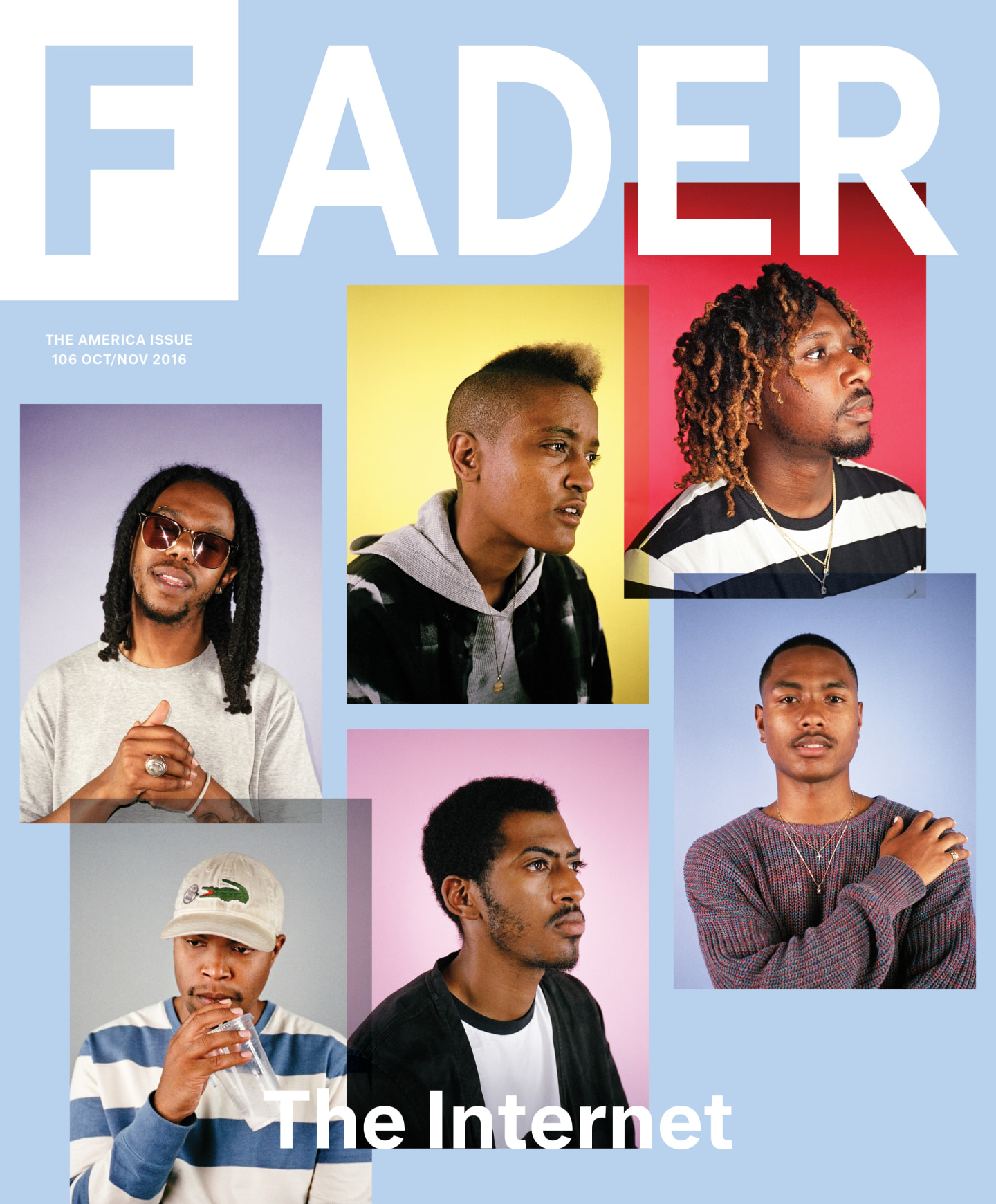 Another afternoon, on the other side of Los Angeles, The Internet gathers at the Mid-City home of Sydney Bennett, the band's preternaturally chill, 24-year-old frontperson, who goes by Syd. The Bennett house, which Syd's parents have owned for 22 years, is an airy, two-story Californian, painted yellow with white columns and trims. For most of her life, it's also been home to her little brother Travis, known to the world as Taco of Odd Future, their one-time city clerk mom, entrepreneur Jamaican émigré dad, and an occasional cast of cousins and uncles. For the past few months, Syd's cousin Nicky B, a songwriter who's worked with Sean Paul and whose father produced songs for Shabba Ranks and Maxi Priest, has been staying with the family. Matt lives with his parents in Atlanta, but keeps a room of his own at Syd's, too.
A couple of spliffs are in rotation at a large wooden table on the wraparound porch. Everyone is pleased to be home in the States, where the weed is good and easy to come by. Syd orders pizzas, and as the band waits, the conversation turns from a rundown of an upcoming trip to Europe into an informal symposium on Steve's health. Since he caught a flu and had a mild asthma attack on stage in Wellington, his well-being has become the source of loving concern. "We gotta make sure Steve eats right," says Matt, who, at 28, is the group's oldest member. Jameel, now 21 and prone to taking any sentence as the prompt for a freestyle, suggests that he start taking vitamins. Or maybe, counters Steve himself, he just needs to drink more water and continue avoiding alcohol.
After three albums and many months logged on the road, the band has grown used to taking care of each other. Though The Internet was started as a duo by Syd and Matt, they've adopted the group dynamic as a core tenet, adding members and growing their roles. Bassist Patrick Paige II, 26, and drummer Christopher Smith, 25, both began as session contributors but soon became full-fledged members. Jameel, whose older brother is the cosmic bassist Thundercat, joined later, after a previous keyboardist left on amicable terms. "Matt and I understand how important the band members are to the entire picture," says Syd. "We're all friends first. We genuinely care about each other. We want everybody to get money. We want everybody to feel comfortable. We want everybody to feel included and feel appreciated."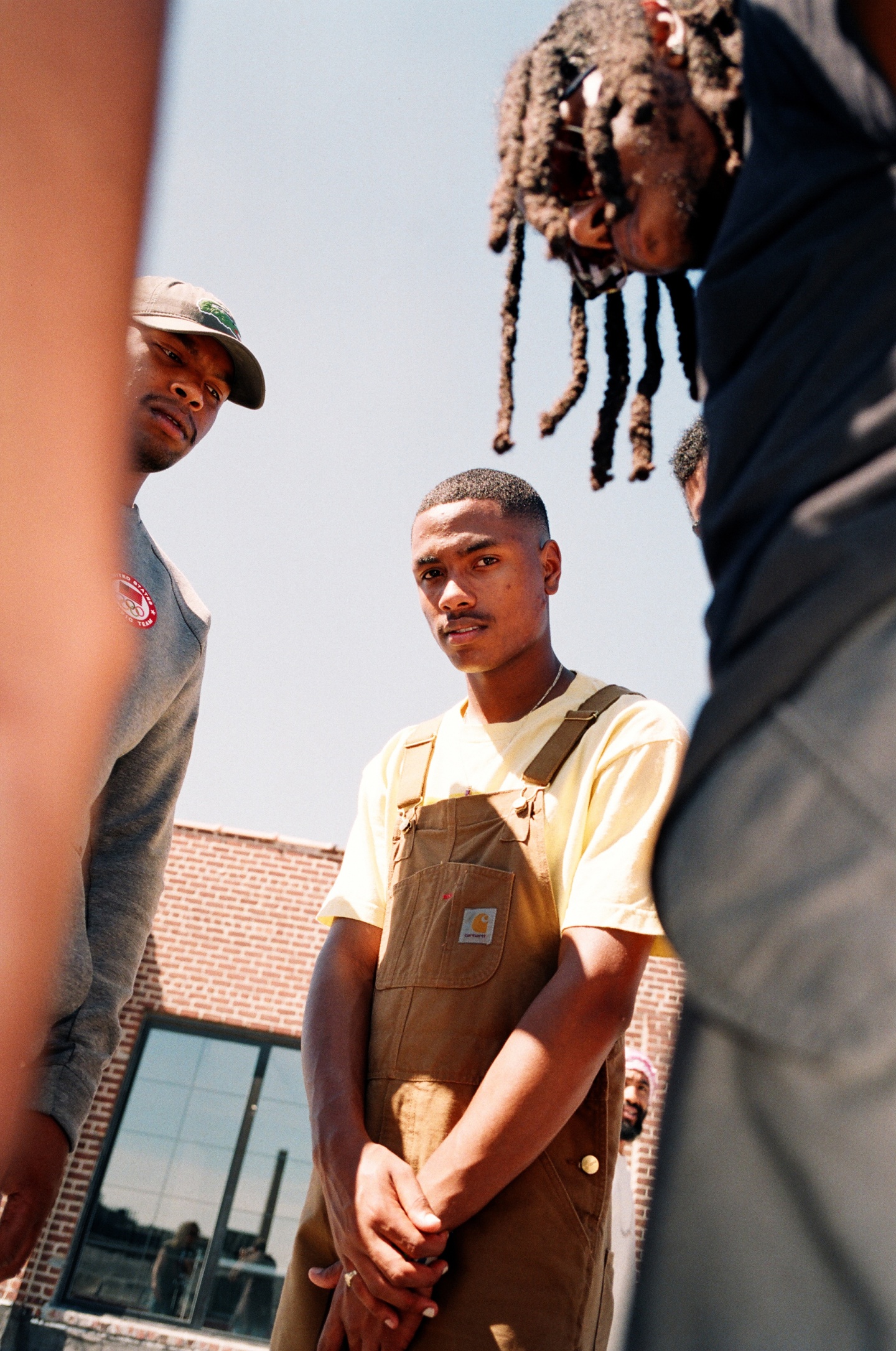 "I'm doing crazy shit, but I'm still living in my mom's house. And that's OK, I have time." —Steve Lacy
In October, after playing one of their last shows of the year in Atlanta, they plan to convene at Matt's parents' house for a few weeks to begin work on what will be The Internet's fourth album. The as-yet-untitled project, which they expect to release in the spring of 2017, will build on the unexpected momentum of Ego Death, which prompted critical accolades, radio airplay, and that Grammy nod. "The first album was, 'OK, can we do this?''' says Mark Williams, Columbia's president of A&R, who has worked with The Internet since 2011. "The second was like, 'OK, let's settle in.' And then Ego Death was all about, 'We're doing this, let's jump in all the way.' Now, they've really arrived."
But before they release music again as a group, most of The Internet's members will embark on ventures of their own: Matt and Syd will put out solo projects this fall; Steve, Jameel; and Pat will work on finishing albums, and Chris will begin plotting ideas for his own music. All of them plan to contribute songwriting or production to each other's work.
For another group, solo ambitions might signal the end. But for The Internet, it's a sign that the plan is working. "Once we all drop our solo projects, I know we'll all feel free to do whatever is best for the band, for the Internet album. So there's no more, 'Ugh, I really wanna do this in a song and this [album] is my only chance to do that,'" says Syd. Whereas much of Ego Death was written, produced, and recorded piecemeal by Matt, Syd, and Steve, Matt says the next one will come together in a way that's more democratic, with all six of them in a room improvising and vibing off of each other's ideas. "They're like The Warriors," says L.A. musician Nick Green, who works closely with Syd and who has co-written and vocal-produced a handful of Internet songs. "They're not really superstars, those guys, if they played on anybody else's team. But together they're kind of unstoppable."
While today's music industry seems designed to cycle artists through an overnight rise and eventual flameout, The Internet is playing the long game. "We are about the band," Matt says, "but at the same time, 'What you got going on? Let's get this shit popping. Let's get this shit popping!'" If it's good for The Internet's members, it's good for The Internet.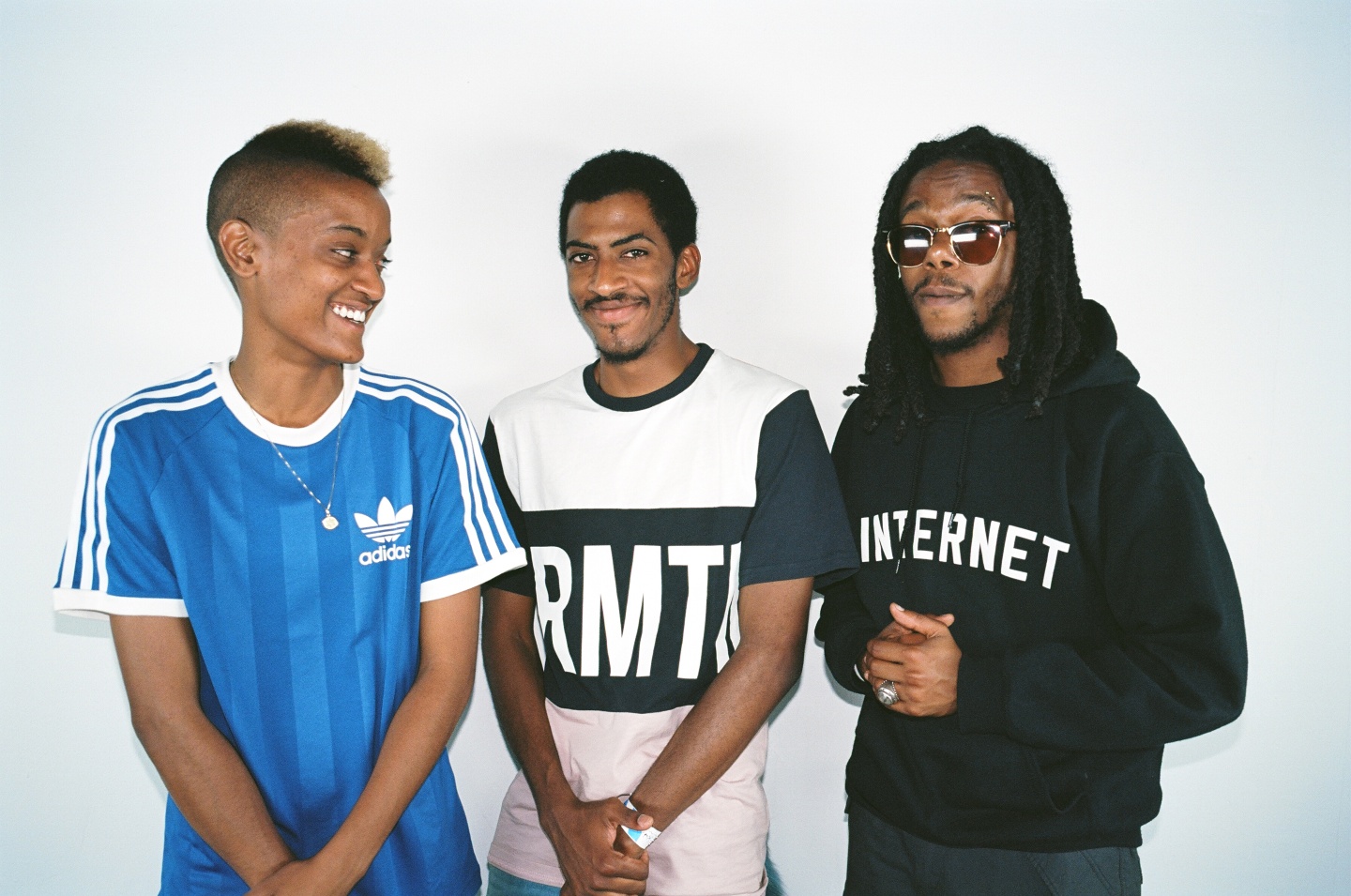 At In-N-Out, Syd has a standard order — a burger with two patties and one slice of cheese. She's been going to the same Culver City outpost of the burger chain since she was a teenager, and she's kept a mental note of the things that have changed around her since. The parking lot was recently redesigned to accommodate drive-thru traffic; the pickled yellow peppers favored by an ex-girlfriend made an extended disappearance, then quietly returned. The grocery store around the corner closed and re-opened under another name.
Syd has experienced a lot of change herself. In just a few years, she rose to sudden fame as Odd Future's in-house DJ and engineer, started producing, and created her own band and business — which may be why she maintains some constants in her life. She drives the dusty 1998 Lexus she's had since high school. She stays cool with all her exes. She still has a preference for Vans. Later, when we go to the Beverly Center to buy a few pairs for herself and Taco, Syd can hardly recognize the mall. "What the fuck? This shit looks like LAX now," she says, in her characteristic stoner's drawl.
Things started changing back in 2007, when Syd had started kitting out a studio in her parents' back guesthouse as a fun way to earn extra money. Instead, she ended up helming an impressive incubator of L.A. rap. Syd's house is the place where Odd Future got serious, and where Tyler, The Creator and Vince Staples got their starts on studio time she donated to them. In 2011, when Odd Future partnered with Sony to create Odd Future Records, Syd got a deal as a member of the collective, despite having never released music of her own. She and Matt formed The Internet that year; its name was a reference to the fact that its founding members had met after Syd spotted Matt in Tyler's Myspace Top 8.
"In real life, you're gonna need help and I'm OK with getting help. It's better for everybody." —Patrick Paige II
Matt is The Internet's lone non-Angeleno. The youngest of three boys, he was raised in an upper-middle class family in Atlanta by a nurse practitioner mother and and an entrepreneur father, whose portfolio of businesses includes salons, restaurants, and an accounting firm; one of Matt's brothers is a broadcast journalist, while the other works with their dad and A&Rs for Janelle Monáe on the side. For a while, Matt intended to follow in his father's footsteps. After high school, he studied business management at Auburn University in Alabama. Then he transferred to study design at a portfolio school in Atlanta, but was kicked out, twice, after struggling with professional design's underlying rule: to satisfy the client, not just your creative whims.
He started making music and, after linking up with Tyler and Syd online, began regularly flying out to L.A. on a cheap standby flight deal, with $100 in his pocket and a friend's floor to sleep on. Now, Matt has made the trip between Atlanta and L.A. so many times that he's mastered breezing through the airport: to avoid traffic, he suggests getting dropped off at arrivals and taking the escalator up to departures. He's generous and full of practical advice, happily doling out minor tips (how to reheat pizza for maximum enjoyment) and major keys ("don't sell a million-dollar idea for just a few racks"). Everyone in the band turns to him for answers. Shortly before he leaves for the airport, heading back home yet again, he receives a text from Jameel, who wants to know, "Did R. Kelly get arrested or nah?"
Matt has long played the dual role of friend and counselor, even before he and Syd formed the group. In school, he'd gone through a bout of depression, which he attributes to existential fears he had about his future as an artist. "It was like a typical artist's depression of feeling like, Man, I know I have all these talents but am I made to be regular?" Relief came in the form of weed, which he smoked for the first time at 22. A few years later, the experience made him an empathic confidant for Syd, who had also struggled with depression and anxiety, particularly around live appearances.
"I used to get the most anxiety before shows because I really was never prepared," she says. "Performing live was something that I had to really work at. I used to get the worst anxiety before Odd Future shows because I didn't know how to DJ either. I taught myself that shit right before I did it." But Syd had always envisioned herself at the front of the stage, and wanted to know that she could stand on one anywhere and "demand the respect of everybody in the room." The Internet allowed her to earn that respect, without having to do it alone. "I knew that if I just came out as a singer, people would just be criticizing my voice," she says. "So we came out as like, 'OK, we're a duo.' And then, 'OK, we're a band. Focus on the live music, please.'" In Matt, Syd found a partner she could trust with both her vision and her reticence about that vision. In the band, she's found that five times over.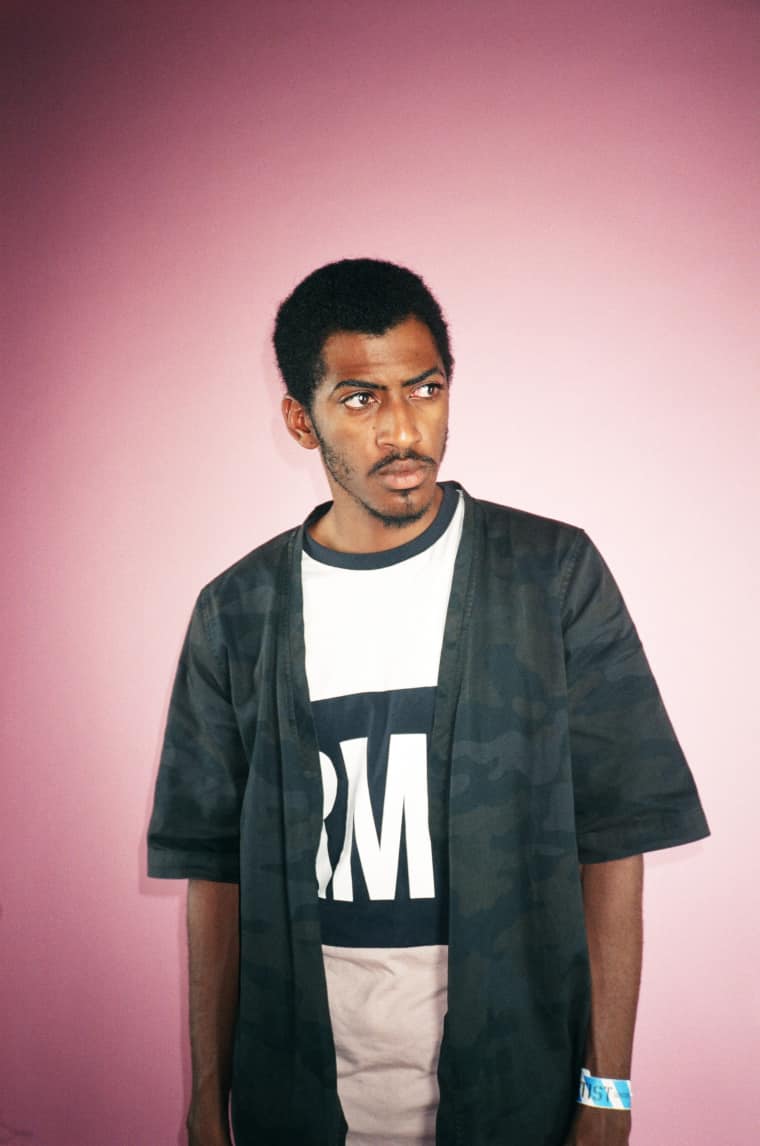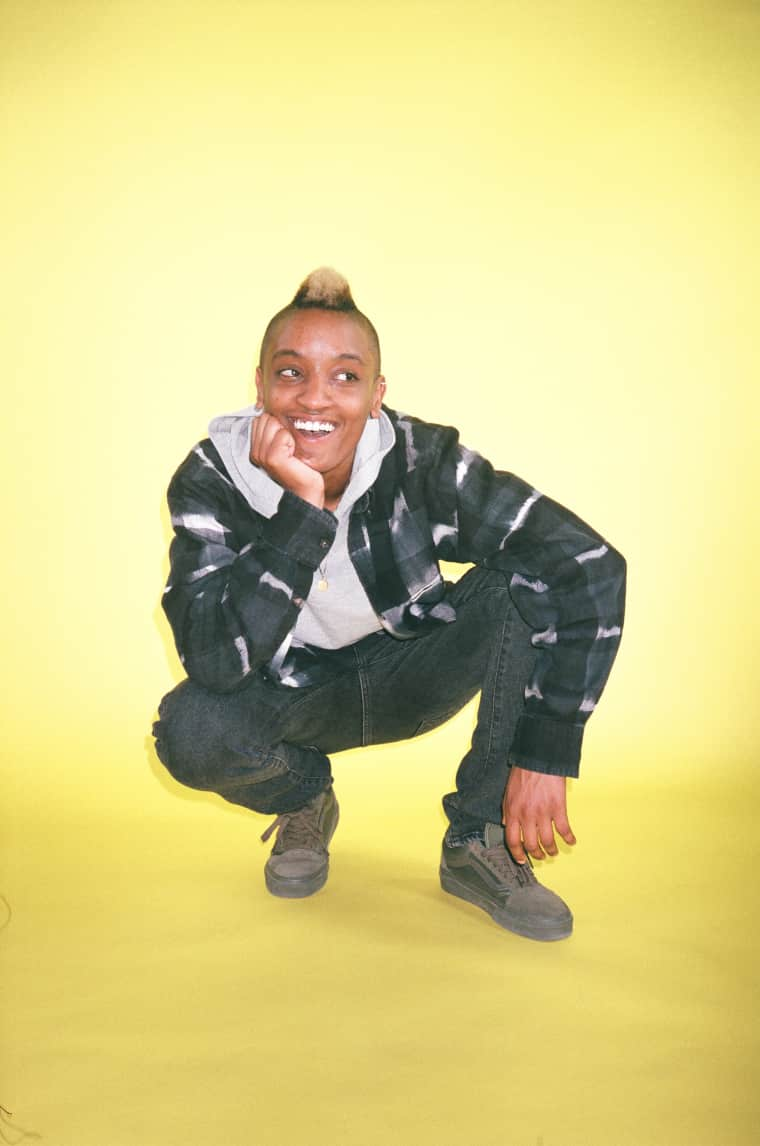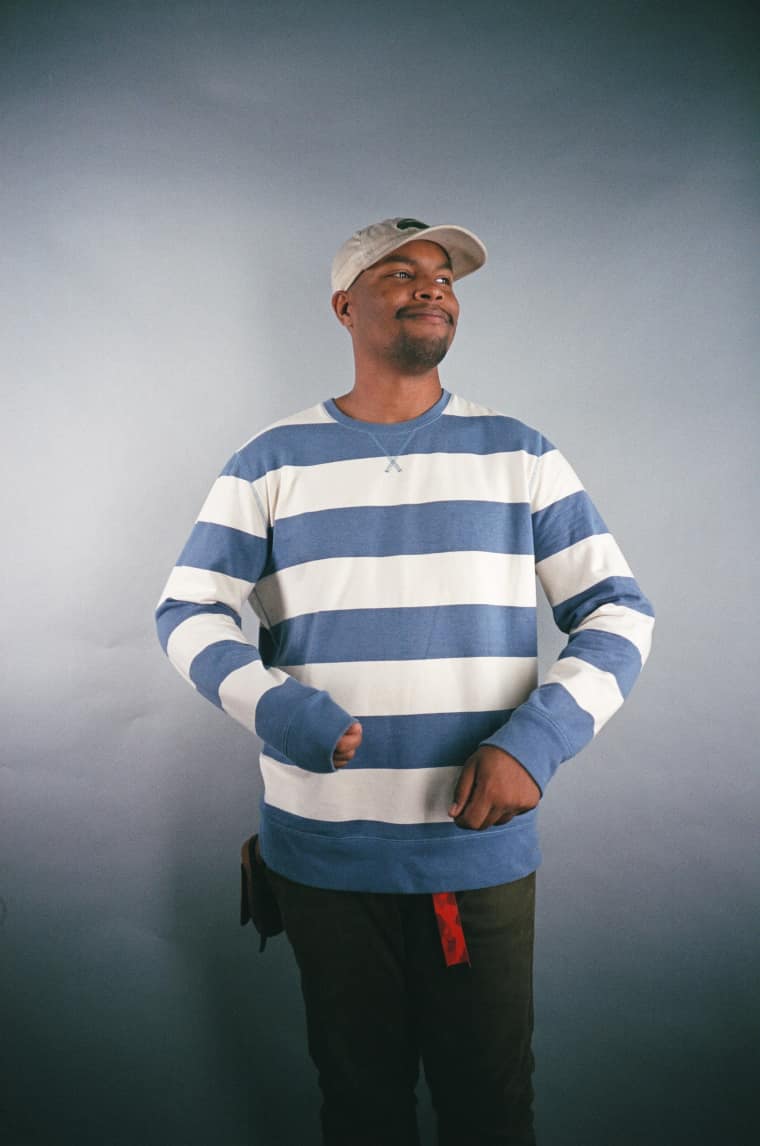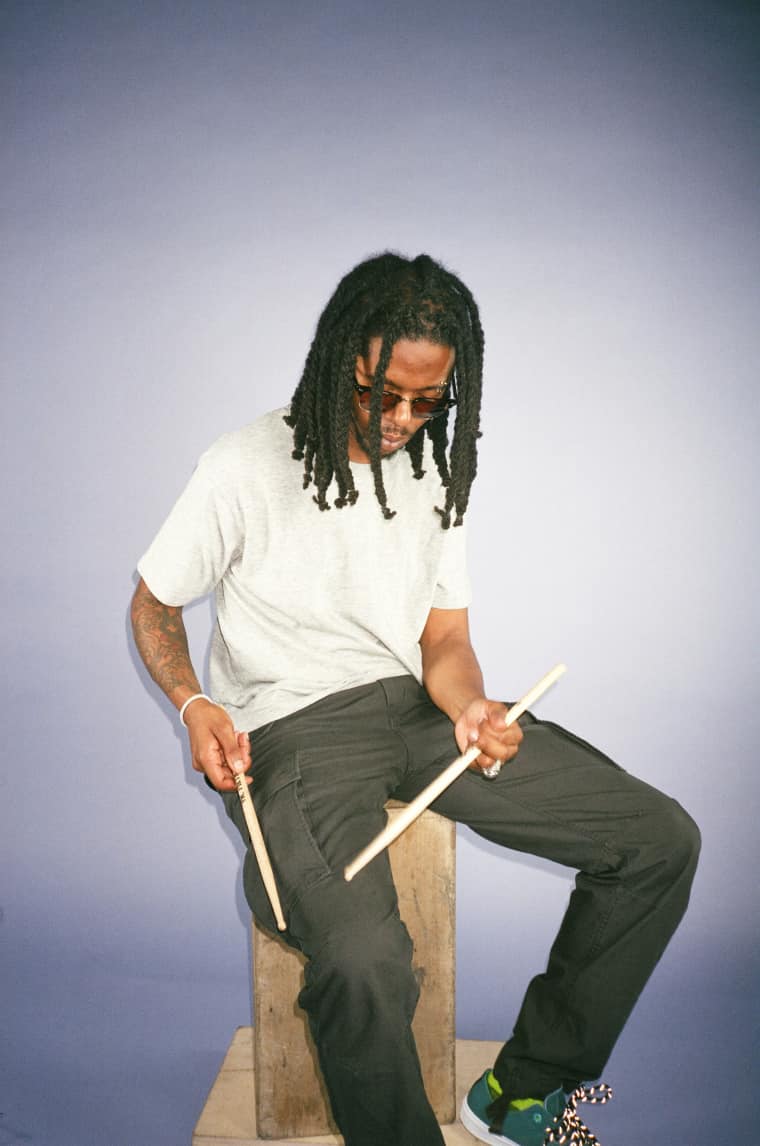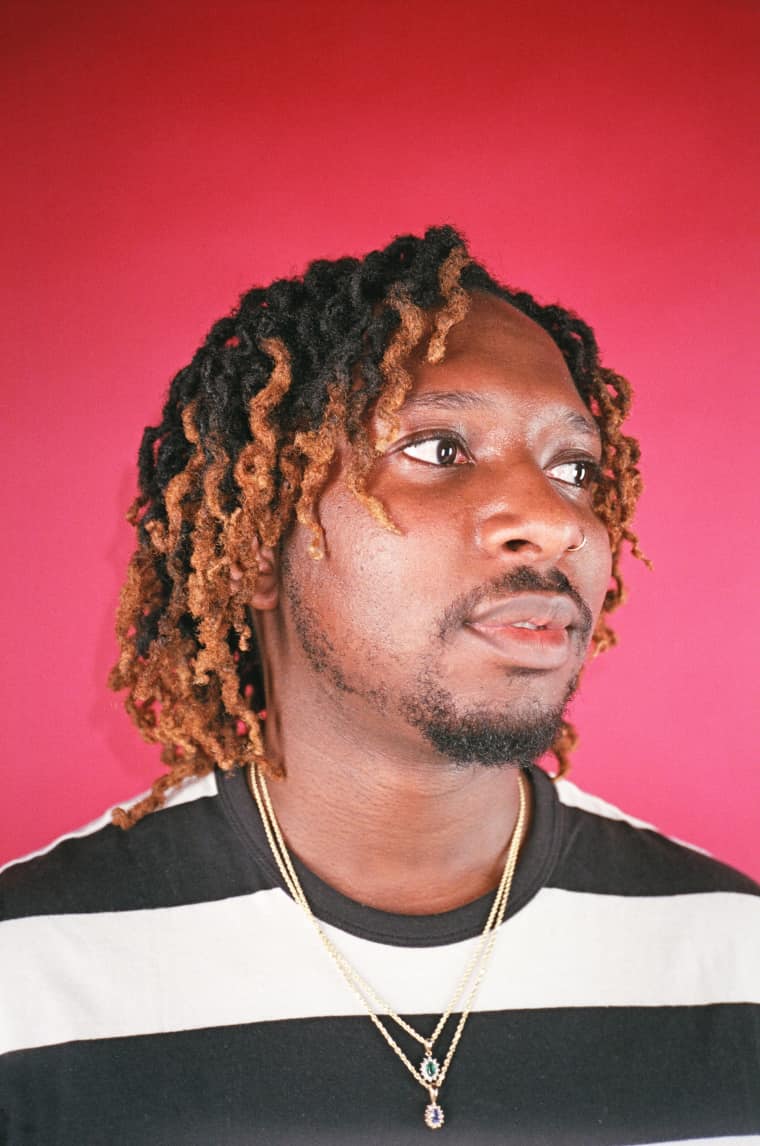 Just after 2 p.m., Tyler stops by Syd's house, popping up over some bushes. He daps everyone up enthusiastically, introduces himself to me by his preferred alias "Park Ranger," and commiserates with Steve about the incomparable shittiness of the flu. After they all exchange jokes and tour stories, Syd, Matt, and Tyler disappear into the basement studio to catch up and play each other new music.
In the basement, the three of them form an open-ended huddle. Over the door of the vocal booth hangs an upside-down baby doll, the random spoil of Syd's dad's Chinese manufacturing business. While a rave light behind the monitor makes the room glow from one pastel color to another, Syd cues up a potential single from her album, dark and clattering. On the chorus, she sings, There's nothing you can tell me, I'm grown. Then Matt puts on a dense, off-kilter song from his own project. It makes me think of Dungeon Family — all bass, weird synths, and over-processed vocals. For his turn, Tyler plays a high-bpm instrumental, which he says he can't imagine anyone other than Nicki Minaj rapping over. Encouragement is passed around, and before he leaves, Tyler makes a point to identify the distinct elements in Syd's and Matt's respective projects that come together when they play as a band. There's loose instrumentation from Matt, and pop songwriting from Syd. "What you make is different than what Syd makes, is different than what Patrick makes," he says.
Though she hasn't yet finished recording it, Syd has completed 14 songs for her album, which will be called Dive. The tracks, most of which were co-written with Nick Green, include collaborations with producers Hit-Boy and MeLo-X. Another, produced by Steve, might end up scrapped since its beat was scooped up by Jhené Aiko and Big Sean, for their TWENTY88 project. "This album is not that deep, but I feel like this is my descent into the depth I want the band to get to," Syd says, casually listing her ambitions. "For me, this is like an in-between thing — maybe get a song on the radio, maybe make some money, have some new shit to perform."
With neither plans to perform the songs on her own nor to sell merch with "just her face on it," Syd hopes to fold the album into The Internet's broader sphere. At future shows, the band will play Internet music, as well as a selection of everyone's solo songs. "There's a lot of ways to make money," Matt explains of the approach. "We're trying to get these guys in the entrepreneurial mindset of, 'Brand yourself as somebody in The Internet but [also] use The Internet to brand your own personal thing. Flex up.'"
Each member's work is distinct, sounding, as Tyler suggested, like individual elements of The Internet pulled apart. On his own, Jameel produces stuttering, futuristic beats and raps over them playfully. A video for one song, the semi-autobiographical "At the Airport or Whatever Off Molly Whatever," which features Matt, includes footage of a recent skydiving trip. Pat released a mellow, jazzy instrumental album on SoundCloud in January. For his next project, he's written songs on his own, and co-written a few with Syd. "I always wanted to be a one-man band and be great at everything, like, 'I produced all of this and I wrote all of that.' But it's not like that. In real life, you're gonna need help and I'm OK with getting help. It's better for everybody," he says.

Since making those first tracks with Matt, Steve has produced for Tyler, Kali Uchis, and others. The solo project he's piecing together will blend rock, funk, and R&B, and he's not particularly pressed about setting a deadline for its release. He says he's still learning how to actually finish things and navigate adulthood — showing up on time for sessions, saying no when he's not comfortable, and practicing patience. "I haven't moved up in life yet. I'm doing crazy shit, but I'm still living in my mom's house," he says. "And that's OK, I have time." Chris, who moonlights as an engineer and doesn't have any solo music in the works yet, echoes this. "Things will happen when they're supposed to happen," he says.
All this personal exploration has made The Internet's already-good music markedly better. But that may not be the band's fundamental appeal. Fans look to The Internet for inspiration and affirmation in part because they're a genuinely likable group of people, who've worked to demystify how greatness is achieved. "Steve has his guitar on the Ego Death cover because you gotta show black kids like, 'Oh, that looks like me!'" says Matt. "Then they may be like, 'So me and my friends can do this!' Steve was 16 when we shot the album cover. He's a showcase like, 'Look, man. You can start now.'"
Now that he's figured out how to funnel his talent into a career with the band, Matt says his first solo album will also be his last. With the possible exception of one more release with The Jet Age of Tomorrow, his cult-favorite collaboration with weirdo rapper and producer Pyramid Vritra, he plans to devote the rest of his music career to The Internet, the rock that satisfies both his creativity and his need for stability. "Back in the day, when I was first starting out at Odd Future, I always wondered why things didn't happen for me like everybody else. Or why I wasn't in pictures or why people weren't mentioning me in Odd Future," says Matt. "But I realized now, it's because of this. Odd Future is not my thing. The Internet is something I created from scratch with Syd. It's my shit. We could afford to go live somewhere else — the band is at that point now. But I love the fact that I can go home and get yelled at for not taking out the trash. I couldn't do this if my parents weren't happy about it or weren't proud of me. I would go home and try to make them proud." In between albums, when he's older, Matt says he'll work on his family's businesses, and in furniture and interior design.
Earlier in the week, back on the porch, Syd perches on a low wooden chair, mindlessly playing Zelda on a Nintendo 2DS and working her way through a spliff. Taco barrels outside to recreate a spitting contest he initiated — and then lost — with their cousin a couple of days ago. Syd's best friend Justin stops by and fills her in on the recent pregnancies and marriages from an erstwhile friend group. When the conversation turns to their own weddings, Syd says she'd have a low-key ceremony in the backyard, 100 guests maximum. She'd wear a pair of Clarks, a nice necklace, and drape the backyard in ribbons from a dollar store. Or maybe, she says, she'll have a destination wedding, to help cut down the guestlist. She considers the idea for a second, then cracks up. "None of my friends would come to Greece to see me get married. Even my wife wouldn't come," she says. "The band probably would, though. Definitely Matt. Matt always shows up."