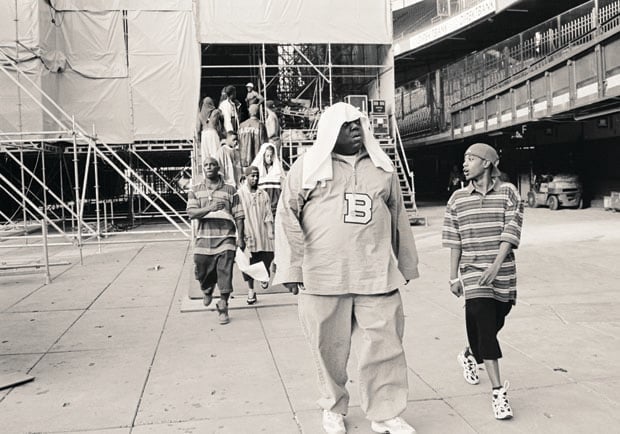 Anyone with $1.5m in the bank can now purchase a dark piece of hip-hop history after the BMW in which Notorious B.I.G. was shot dead went on sale. The vehicle has hit the market shortly after the car Tupac Shakur was killed in also went for sale in February. Both cars are commanding fees of $1.5m from their current owners.
As The Guardian reports, the BMW was bought at a public auction in October 1997 and currently has over 100,000 miles on the clock. The SUV was bought by an unnamed woman who used it to travel with her family of six. She only learned of it's past when the LAPD informed her in 2005.
The passenger door through which the rapper was shot through in March 1997 was taken by police as evidence in the original murder investigation, and was later replaced. Auctioneers Moments In Time claim that police will return the original door to whoever buys the vehicle.