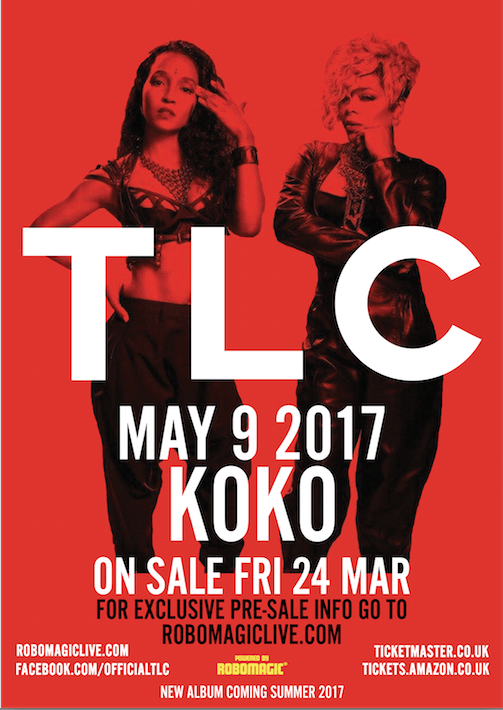 TLC will play their first ever show in the U.K. later this year. The group will play Koko in London on May 9. The one-off live date arrives ahead of the group's comeback album, scheduled to arrive this summer. Chilli and T-Boz crowdfunded money for the album, making double the $150,000 they originally set out to make.
The album will be the group's fifth, and the first recorded without Lisa "Left Eye" Lopes. TLC's last album, 3D, was released in 2002, just months after Left Eye's passing.
Tickets for TLC's London show go on sale on Friday, March 24.