Stormzy On Being Racially Profiled By His Neighbors
"Bruv, I'm not fucking shocked. As a black youth, nothing has changed."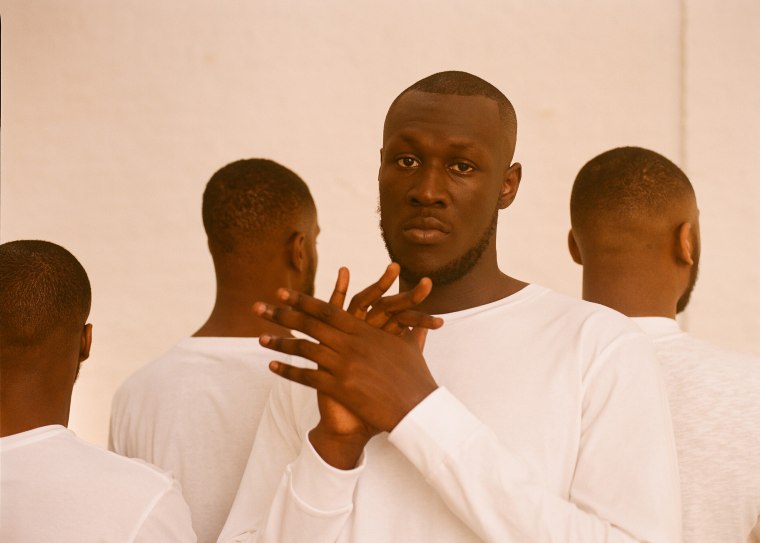 In February 2017, Stormzy woke up to the sound of the Met police battering down his front door. A neighbor had seen him entering his own home — an apartment in affluent west London — and reported a burglary. After he tweeted a picture of his wrecked door, the story became headline news. In his new FADER cover story, Stormzy speaks frankly about his reaction to the experience for the first time.
"People were asking, 'You must be shocked?'" he remembers. "I'm thinking, Bruv, I'm not fucking shocked. As a black youth, nothing has changed. If someone doesn't know I'm Stormzy, I'm a 6'5" dark-skinned brother in an all-black tracksuit with a gold tooth and a deep voice. If people have views already, I'm gonna fit that view." He adds, "Everybody in the hood knows, everybody in the culture knows. But it's good that now the world can see."
In an appearance on the live comedy panel show The Last Leg in the same week as the incident, Stormzy was asked by host Adam Hills if he thought there was a "racial undertone" to his neighbor's actions. At the time, he replied that he was "not sure," but to The FADER, he clarifies that if he could do the show again, he would answer, "Yes."
"A lot of places, I may be one of the few minorities in the building, or on the panel, or on the stage," he reflects. "I'm gonna be facing a lot more of these situations. In this country, there are not enough black actors or musicians. So when someone gets there, you've got to be the voice that calls out the bullshit."
Read Stormzy's FADER cover story here.