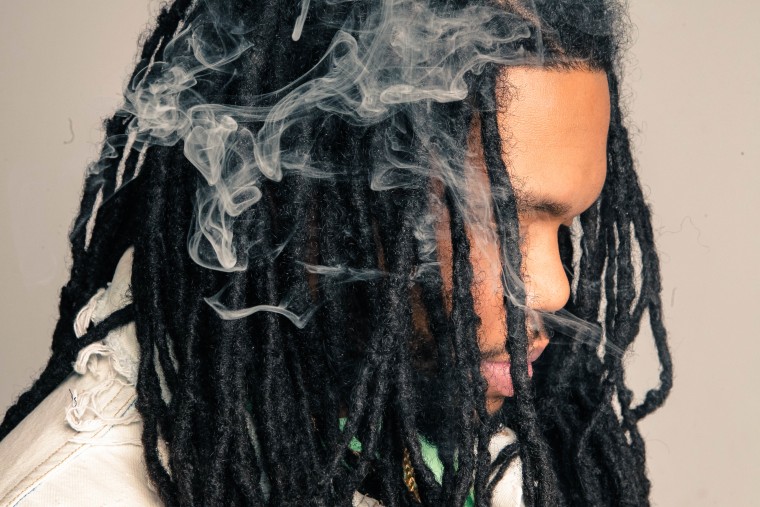 Dre Moon was 22 when he won his first Grammy. It was a surprise win for a songwriting credit he earned as part of the team behind Beyoncé's "Drunk In Love." At that point, Dre had been making music for half his life, but the win — and even the placement itself — came pretty early in his trajectory. Just a year and change earlier, in late 2012, he and his production team, The Order, started working with his mentor, Detail, in Miami.
Under Detail's wing, Moon left fingerprints on a handful of landmark records from the last half-decade, from Drizzy's Nothing Was the Same, to Future's Honest, to Beyoncé. And for the last few years, he's been in L.A., developing a signature sound that's built from lush, dreamy atmospheres, bright synths, and warped samples.
Most recently, he's parlayed his sharp pop instincts into a fruitful creative partnership with Future, helping supply the superstar with a steady stream of melody-driven, R&B-leaning canvases to paint on. On HNDRXX, Future digs into that stylistic vein as deeply as ever, with Dre soundtracking a pair of slow jams ("Solo" and "Hallucinating") and a surprisingly sunny pop slapper called "Incredible."
On a Friday afternoon in L.A., just before taking a break from working on T-Pain's latest, Dre hopped on the phone to break down his journey so far.
---
What was growing up in Maryland like?
Brandywine is a small town, close to the city, about 20 minutes from D.C. Growing up there was fun, I grew up at the end of the street in my neighborhood. A lot of kids around, we used to ride bikes. Active, outside stuff. We used to get down and dirty. But it was cool, because I still had access to technology there. When I got a computer, it was over.
Is that how you got started making music?
I made my first beat and song at 11. I got my first computer at 7, my mom got a Gateway. And I was going ham on the games online, on Shockwave. Then I started downloading music on Limewire and Kazaa, and then my boy gave me Fruity Loops, and it was over.
Now, I can never separate from it. I use other things to get different elements, but I always bring it back to Fruity Loops. At the beginning, I was doing remixes—I think I started with a Snoop Dogg song. I started out making beats and they were terrible. My boy, his name was Patrick Chaney, he gave me all the programs. We used to do random freestyles to instrumentals we found online. It was trash music. We were talking about never smoking weed and being good kids (laughs).
What kind of music did you grow up on? Did you connect to stuff from the DMV area?
A lot of R&B. My mom would listen to the radio all the time—2Pac, Aaliyah, all the stuff Timbaland was doing, Ginuwine. They're from Virginia, so I heard all the Virginia stuff, all the New York stuff. Go-go I liked, but one thing I didn't like, was that the [audio] was low quality. It was dope, it was grimey, it felt basement, but the audio quality was never there, so I gravitated away from that.
Do you remember the first things you listened to where you were personally really excited about them?
The first CD I ever bought–I bought it from Walmart—was B.G.'s Heart of tha Streetz. I was like 13. But I remember, when I bought my first CD, I played it every single day. Actually, I gotta take that back. The Big Tymers album, Hood Rich, that shit changed my life. I was a Cash Money head, but I loved the Big Tymers. I liked them better than the Hot Boys. Probably because they picked the best beats. It was Birdman and Mannie's group, so I assume they had first right of refusal.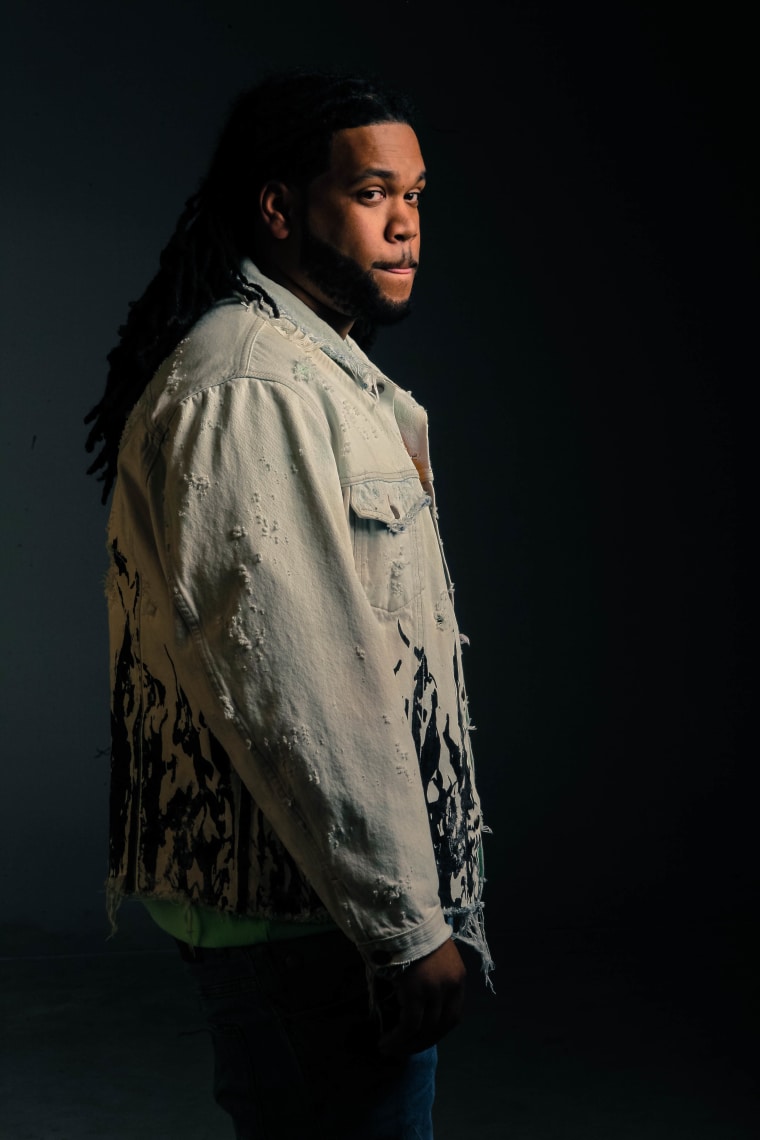 So when did you move down to Florida?
Right after high school, I moved to Tampa. I went to this school called the International Academy of Design and Technology. Basically a for-profit school—you know how those were sprouting up in the late 2000s—I went down there to learn how to engineer. I knew they couldn't teach me how to make beats, but they could teach me how to get the quality level up. I dropped out after three months, though.
How long was it between then and when you first started working with Detail?
I went to school in 2009. That's when I met my boys Brian Soko and Rasool Diaz, we formed a group called Track Squad. Funny-ass name, but we started going hard, you know? They were my randomly selected roommates. Three years later, in 2012, we started working with Detail under the name The Order. In September 2012, that's when "No Worries" came out, and that was the first big play we had. After that, we moved to Miami, and the rest is history. We all moved out to L.A. in 2013, and started going in.
So how did Detail find you?
His manager and assistant, Andy Kabamba, was a mutual friend of one of my roommates. We found out he was working with Cash Money, so we let him know, "Yo we got some beats man, check 'em out." We'd send him like five beats a day, every day. Eventually, he offered us an opportunity.
It started with Birdman's stuff. I don't know if you've heard this track, but it was called "Every Day is Sunshine." It was a song by Birdman and Fred Durst. When we came to Miami, Andy played me that song and told me, "You made Birdman's album." That's when we knew it was a go. I got shitty drunk, I celebrated. Knowing that some of the first music I loved was Big Tymers, it was crazy to me that Birdman liked my shit. I cried. I go so drunk bro, I cried.
Okay, so that was 2012. And you were working on the Beyoncé record and Nothing Was the Same within, what—a year of that?
Yeah, right after that, I'd say April 2013, me and Detail went to Atlanta. That's when I met Drake and we started working on that. When he heard "No Worries," he was like, "Man, I need some shit with Detail." So when we went out there and met him, we started working on all types of R&B shit. And then Beyoncé hearing Drake's stuff is what got her fucking with Detail. It was like a domino effect.
For the Drake record, he was doing all the sessions with everybody live in studio?
Yeah, he had this studio in Mississauga called Metalworks. It's actually a school. And he had the entire thing booked out and had everyone in there. The Weeknd was there, Boi-1da, T-Minus was there. Hit Boy came through, Wondagurl came through. 40 was there of course. His whole team, Majid Jordan, before he had any songs out. Nineteen85. Party was there. The whole camp was there, it was bigger than life.
Was that the first time you felt like you were working on something that impactful?
That was the first time I created in front of the person it was for. Drake would go room to room and just hear the vibes. He would actually build with us, like "Hey, make it like this." That's how I knew Drake was [more] than just an artist, he's also a producer, but he doesn't physically have to make anything.
I worked on "305 to My City," "Own It" and the second half of "Pound Cake." You know, Drake wanted jazz elements, but he wanted a Southern feel. So when I was making "Paris Morton Music II," he heard the piano super jazzy, and we just started going in off of that. I made that beat in like seven minutes.
When you're working on an album with an artist, you have to get in sync and really feel the vibe and the message they're trying to get out into the world. Some people just make music to make music. With artists like that, it's like painting a big ass picture. You gotta fit the actual mood. It's like a chess game.
Tell me about the "Drunk in Love" experience.
It was crazy. We actually made the song in Miami. It was supposed to be Detail's song, his debut single. It was a song called "Gold Rain." We did it in Miami, at the Soleil Hotel. That was his song. Him doing vocals, same beat.
But then Big Jon, the CEO at Warner/Chapel, heard it and thought it was crazy, and told us, "I think Beyoncé needs to hear this shit." We busted out laughing, like "Ha, you're funny." This was when he had just signed us. So we just forgot about that. Fast forward two or three months later to Beyoncé requesting us to come to New York. So we go to New York, and that's when we did the song "Jealous" for that album. It was at Jungle City Studios and I just remember seeing the Louis Vuitton walls, like this is crazy.
That was the biggest shit I had seen in my life at the time. I had never seen any of these people, I just felt the energy. Jay was there, I saw The-Dream there. Swizz Beatz was there. Timbaland. Those dudes man? And Beyoncé was there of course. I didn't even wanna see them. I stayed in the lounge, I was smoking. I was just vibing. I didn't wanna see them and meet them and get off track. I'm the smallest fish in the pond at the time. I'm just like nah man, I just wanna keep working, I wanna make this shit. I'll meet 'em later if it's meant to be.
Did your first Grammy come earlier than expected?
Oh yeah, I definitely didn't think I was gonna get one that year. I was rooting for the album, Beyoncé, to get Album of the Year, but even if the album won, I wouldn't have gotten one. Producers get [Grammys] for album wins, but not the songwriters. But the song won. That year, they put all the hip-hop and R&B awards in the pre-show, but I was there at the show. I went on stage, but I didn't say anything, I just grabbed the Grammy. It's sitting six feet away from me right now.
How did your contributions to HNDRXX come together? It felt like songs like "Incredible" pushed him into some less-explored territory. Was that something you wanted to do?
Future loves R&B man. When I first started working with him, I would go to the studio and play him a bunch of trap beats, turn up shit, and he'd be like, "Nah man, I want you. I want you to open up a whole other lane. Let's do something different." So I never played him trap beats again. I started playing him R&B shit. We've been working for three or four years man. We have over 100 songs. He works like an animal, he'll do like five songs a night.
What does that selection process look like for the albums? Were there surprises there?
No, because he told me what he wanted, and he picked the shit he told me he was going to pick. He doesn't always select by himself though. These last two albums [FUTURE and HNDRXX], it was him, DJ Esco and Metro Boomin. Shout out to Metro, man. He's big on picking the tracklist, which is very important. The album—the feel of that playlist—has to be cohesive.
It's always a nail-biter though, especially nowadays, the way music is released, it's digital first. You can change a song in the last hour, you can change some shit on iTunes or Spotify. So it's always last minute. It's never official until it's out.
Were you juiced when you saw three Dre Moon tracks on the final tracklist?
Man, it was lit. We were in Bel Air at the time, working on some T-Pain shit. We all just stopped for the day to celebrate. I was actually happy for Future honestly. I know it's hard. Let's say you do the best club music, or you're known for a certain niche, and finally you get out some shit that you support and stand by, and everyone fucks with it, but it's in a whole different lane? That transition can be hard. So I was just happy for that, that I could be a part of somebody blossoming into a whole other creature. It's like a breath of fresh air.