The Infinite Melodies Of Young Thug
Formless and pop-friendly, Beautiful Thugger Girls is a testament to Young Thug's constantly evolving creative reach.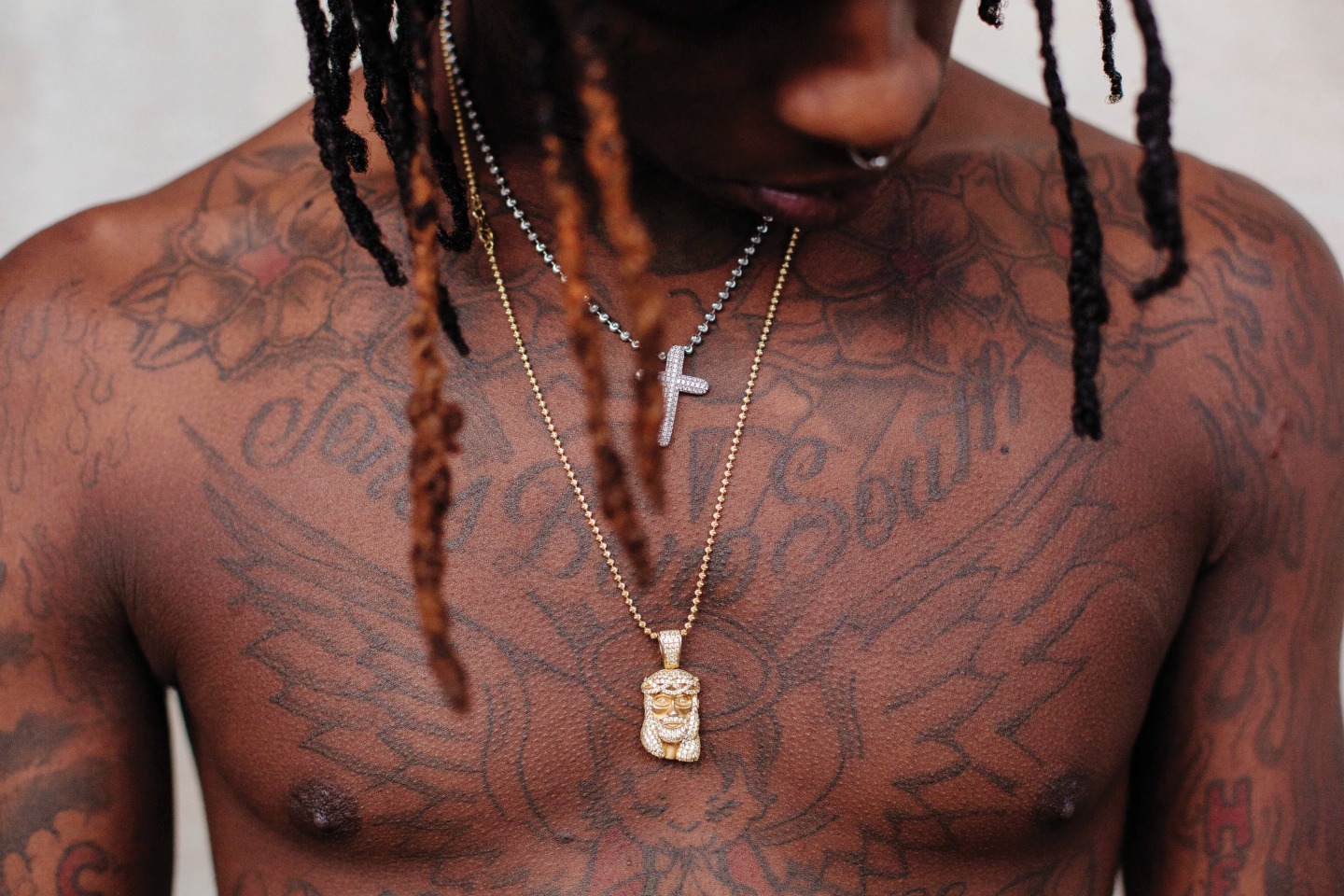 Country music has a reputation as one of America's tried-and-true mechanisms for storytelling. Though the genre now has a very homogenous audience — according to a 2016 report, over 90 percent of white people make up its loyal listening base — those who love it speak of it as grassroots music: a genre incubated with the best and the worst of America, one that has been known to speak to outdated social and political realities. For black folks, who were systematically removed from the narrative to uphold the Johnny Cashs of the world, we know that country music is fused with our culture just as much as the cowboys who now hurl racial slurs at non-white attendees during festivals and rodeos. Which is why, when Young Thug teased that his newest project would be a "singing album" — replete with a country music-sounding snippet — called Beautiful Thugger Girls, his fans responded with a curious excitement.

All of 25, the Atlanta polymath, born Jeffery Williams, has easily become one of the most experimental artists of his generation. His gift lies in his effortless capacity to glide between melodic crooner, sheer rap talent, and creative shapeshifter — something like the second coming of shock rock vanguard Screamin' Jay Hawkins. And Beautiful Thugger Girls — though he has a trove of mixtapes to his name, this is his major-label debut — is yet another case study in his ability to sing-rap over just about any beat that exists, similar to memorable capers on tracks like "Worth It" and his recent feature on Calvin Harris's "Heatstroke." Still, Thugga's true talent is not just in what kind of music he can rap on but how he can flip almost anything to represent his singular existence. In this, BTG becomes more than a country album: the music isn't his master, instead he bends it to his will.

The album begins with what can only be described as a traditional country tune in "Family Don't Matter." Of the 14 tracks that form the project, its opener contains one of the most standout lines: "Country Billy made a couple milly/ Tryna park the Rolls Royce inside the Piccadilly/ Oh he had a couple strikes actually, of course / Got another half a milly in white tees, of course." Here, Jeffery's voice deepens into the strongest Southern accent as he sings about Country Bill in a way that makes one wonder: Is Thug possessed by the spirit of Tim McGraw? But parking a Rolls Royce at Piccadilly Circus in London to cop a few tees is not the work of your American Marlboro archetype. This is the life of a Southern-Boy-cum-Rap-King.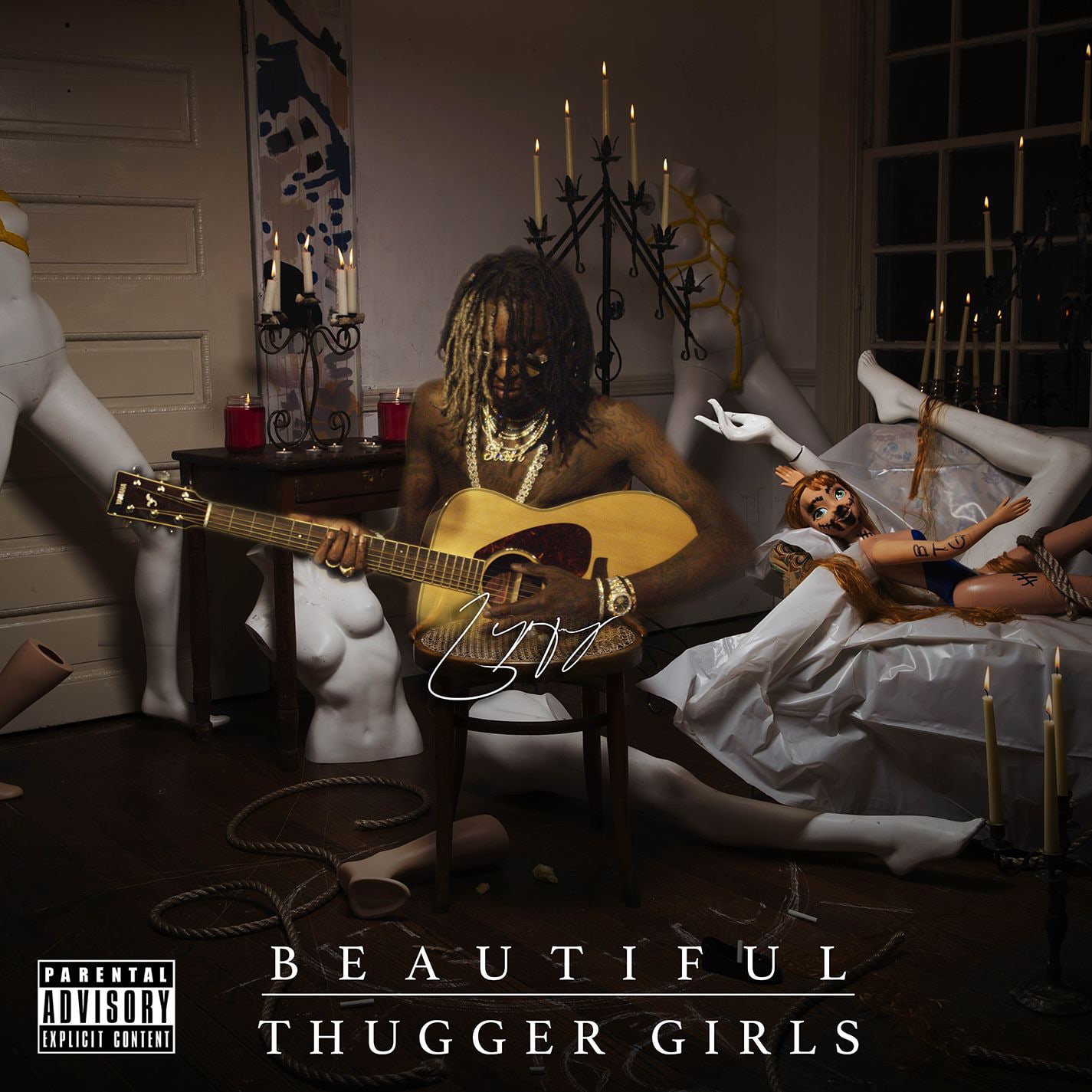 Beautiful Thugger Girls becomes more than a country album: the music isn't his master, instead he bends it to his will.
Over acoustic guitars and hulking bass, tales of xan bars, hot sex, and shopping sprees in Japan complete the album's core. Thug's is a story as American as Tom Brady or Georgia O'Keefe — one about a young black man who, with Southern-bred persistence, hustled until it brought him every bit of his dream life, and love. "I don't want to buy your love, I wanna feel it," he pipes on "Feel It," the album's definitive ode to his fiancee, Jerrika Karlae. It's a genuine sentiment, and one as believable as his confession of having too many girls on the side to love, as he protests on "Relationships," which features fellow Atlanta loverboy Future.

Even during Thug's most braggadocios moments, his heart remains present. On "Do U Love Me" — a track that sounds like Wyclef himself created it, Thug sings: "Shawty mine, finesse her right out her barcode/ She get clean like Windex when she want to/ She can read a nigga's texts when she want to." Through it all, it never feels like his true love is forgotten. Rather, it strikes as a relationship beyond simple understanding (though, it always has been). A week before the release, Thug deleted every photo from his Instagram account and slowly refilled it with nothing but images of Jerrika — hinting that the album would be in tribute to her. Listening now, it plays more like a homage to their shared new life, a modern love that makes its own rules. Metaphorically, it also speaks to his larger, ongoing objective: the constant exploration of his musicality in a way that never diverges from who he is as an artist. It's a creative endeavor that endlessly pulls from and infinitely reshapes his personhood. Thugga is all things. That is, until he decides it's time to be something or someone else.
To be able to present so many facets of yourself requires a steadfast knowledge of who you are. Thug can wear a dress (as he did on the cover of 2016's JEFFERY) and have a fiancée and rap and sing and do whatever he wants because that is who he truly is. Even better is what he represents to his fans. We are loyal because he keeps us enthralled and ever-evolving with him. His music is not the kind to ever leave you behind, all it asks is that you remain open to new things. He presents the sort of spectrum not many black artists are ever afforded. But he demanded and delivered it himself. It is in this context that you can really appreciate Jeffery Williams. It's not just carefree, unapologetic #blackboyjoy. It is humanity — a very, very black humanity. It's the honest truth, the sum of all the complex and beautiful layers that fortify the black existence.

In the end, Young Thug proves he is what country music has always been made of: stories of true love, of strife, of joyful success. And in doing so he nods to black pioneers within the genre, from DeFord Bailey and Dobie Gray to Charley Pride. It's hard to listen to the album without imagining Thugga sitting on a stool and wailing at the County Music Awards as the opening act. His ability to weave riddles and spaced-out analogies, to literally change the tone and accent of his voice to fit every track and tale feels every bit as country as the stream of instruments that back him. On the album's penultimate track "For Ya'll" — a pop mariachi jam with sugary guitar chords interspersed by muted horns — he starts off: "You don't wanna walk a mile in my jeans/ Oh no, no/ I get that green asparagus, bust it down with the team." It's a song about sacrifice, and making a comfortable life for oneself. It's the kind of subject matter you wouldn't expect to hear over such a brightly layered beat. But it's Thugga after all, so why not?