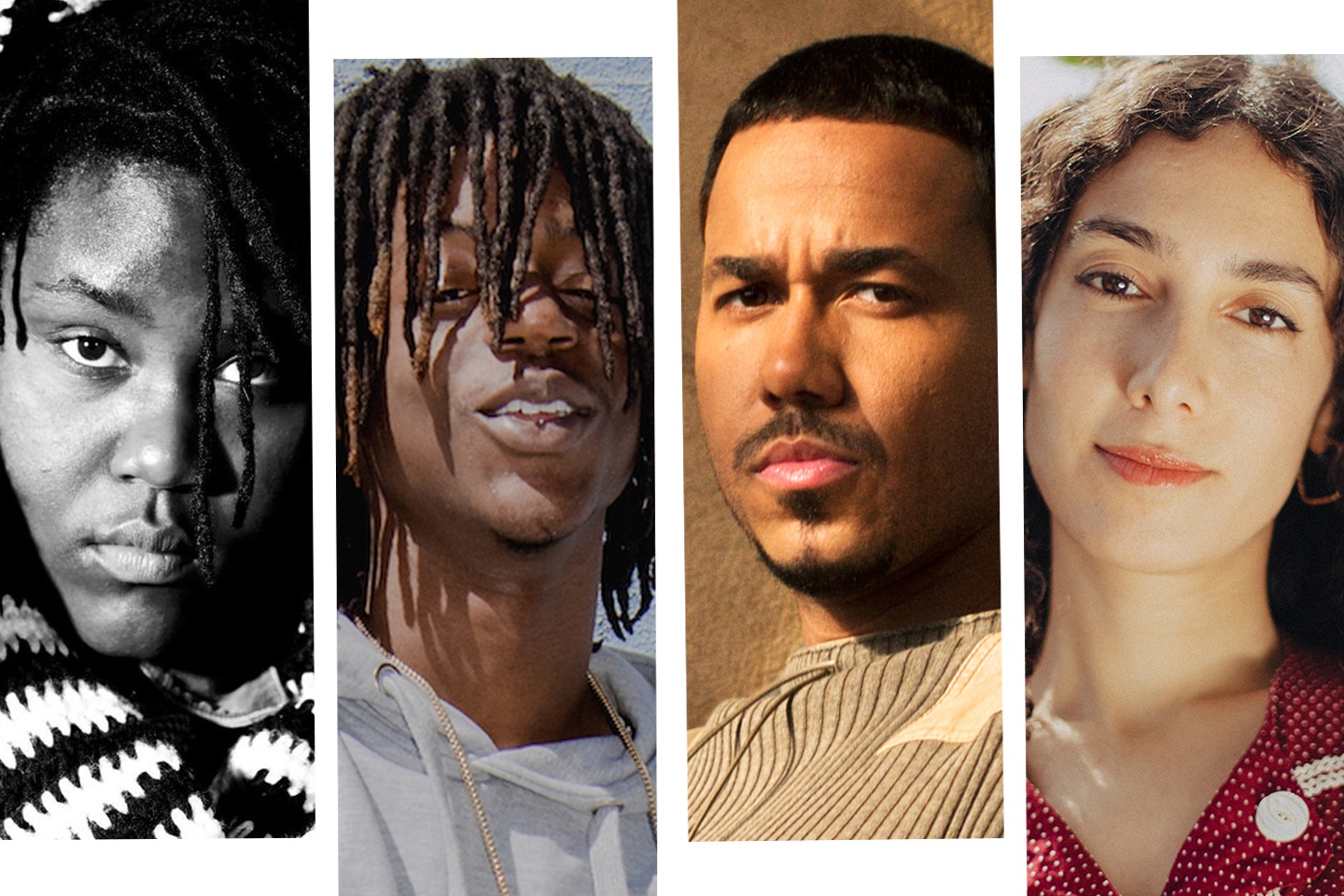 1. Over the weekend, Metro Boomin came swinging with a snappy Drake and Offset link-up, the turn-up "No Complaints."
2. "So prone to clubbing/ Come alive when the night's out," raps Vince Staples on the smoky dance track "Love Can Be..." which he made with Kilo Kish, Ray J, and Damon Albarn.
3. King of Bachata Romeo Santos injected a little synth action into his new single "Imitadora," giving his characteristic romance a subtle edge.
4. Knxwledge's remix of Prodigy's "Keep It Thoro" slows it down and lays on mournful sax while doing the original its due justice. RIP "queens-bridge fucking king."
5. "The ravers out, the skaters out, the haters out," boasts Wiki on his new jam "Pretty Bull," an homage to the kids of New York City.
6. Over the keyed-up soul loop of "You Are My Sunshine" ( her first song in a minute), Mal Devisa switch-hits between crooning and spitting verses about her own black excellence. "Mal Devisa step this way, you are a true believer."
7. In the video for "Porch," OMB Peezy gives us a tour of his hometown Mobile, Alabama, while doling out wisdom over a twinkling beat.
8. If Davido and Mystro say "Issa Vibe," then it's a vibe. Get on their wave with this contagious dancehall track.
9. With K. Michelle as her choral wing-woman, Trina smashes her disrespectful ex with "If It Ain't Me." This is a serious bop.
10. The soothing tones and positive spirits of IAMSU and 24Hrs wind together for a feel-good mood on "I Can't Lose."
11. We're making synth god Molly Nilsson's bleakly optimistic "Not Today Satan" our mantra from now on: "Don't be sad but do get mad/ At all the small men who act so tall/ In the end they always fall."
12. Manchester, U.K. band Gorgeous Bully grapple with can't-get-out-of-bed feelings on their woozy bedroom pop-rock song, "Time." Proceeds from the purchase of the track go to support victims of the recent Manchester attacks.
13. "Back To You," from Bedouine's perfect debut, is a drop-dead charming folk song about minimalism. Made for soundtracking summer road trips.
14. Step away into your brain and get faded to "Vantablank Stare," a freaky New Jersey club track from experimental artist Sim Hutchins.