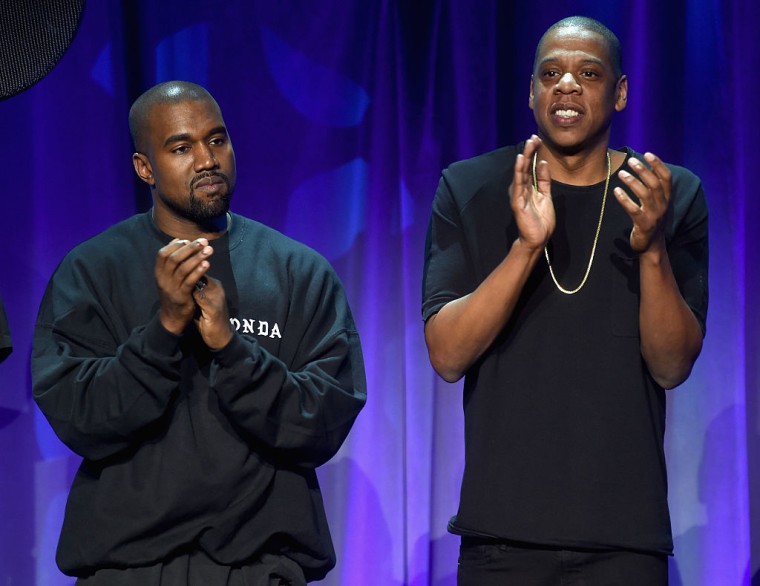 The opening track on JAY-Z's new album 4:44 appears to include lyrics referencing Kanye West and the Watch The Throne duo's relationship. On "Kill Jay Z," Jay raps, "You dropped outta school, you lost your principles, I know people backstab you, I feel bad too, But this fuck everybody attitude ain't natural."
Later in the same song he adds: "But you ain't the same, this ain't KumbaYe, But you got hurt because you think KumbaYe, You gave him 20 million without thinkin', He gave you 20 minutes on stage, fuck was he thinkin'? 'Fuck wrong with everybody?' is what you sayin', But if everybody's crazy, you're the one that's insane."
Kanye spoke about Jay during his 2016 Saint Pablo tour, most notably in Sacramento when he said he knew Jay had "got killers" and asked that he didn't "send them at my head." Kanye subsequently pulled that tour and was admitted to hospital shortly after making the speech.
JAY-Z gave an interview in which he explained that "Kill Jay Z" is about, "the killing of the ego, so we can have this conversation in a place of vulnerability and honesty."
"Kill Jay Z" isn't the only song on 4:44 that addresses personal relationships. The title track acts as a public apology to Beyoncé for past indiscretions in their relationship.