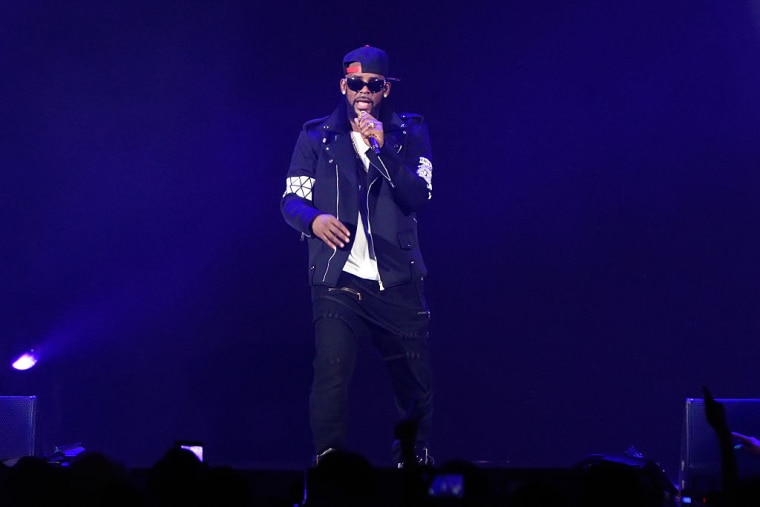 A report from Buzzfeed News quotes several parents concerned their daughters are living as part of a "cult" led by R. Kelly. The investigation is backed by three former employees of Kelly who allege that the R&B singer has six women living in properties he rents in Chicago and the Atlanta suburbs. It is alleged that he controls "every aspect of their lives" including how they engage in sexual encounters that he records.
Parents J. and Tim allege that their unnamed 19-year-old daughter met Kelly backstage at a concert in Atlanta in May 2015. They thought that Kelly would be able to help with her aspirations to make it as a singer. However, two years later, they say their eldest child is being "held against her will" in what they call a "cult." J. and Tim have shared their concerns with the FBI and police in two states.
Three former members of Kelly's inner circle — Cheryl Mack, Kitti Jones, and Asante McGee — allege that the singer controls the lives of six women, including what they eat, how they dress, when they bathe, when they sleep, and their sexual encounters. Kelly films his sexual activities, McGee and Jones state, and shows the videos to men in his circle. If the women break any of Kelly's "rules," Mack and Jones said he punishes them physically and verbally. In one quote, Mack says "[Kelly] is a master at mind control. ... He is a puppet master."
The report also hears from two other parents who make similar allegations about Kelly and their daughter, an aspiring singer from Florida who they claim met Kelly when she was 17 years old.
Welfare checks by police in both Illinois and Georgia in the past year didn't lead to any charges. The women are not technically missing in the eyes of the law, with all six accounted for and seemingly consenting to the alleged situation.
The FADER has contacted R. Kelly's rep for comment.