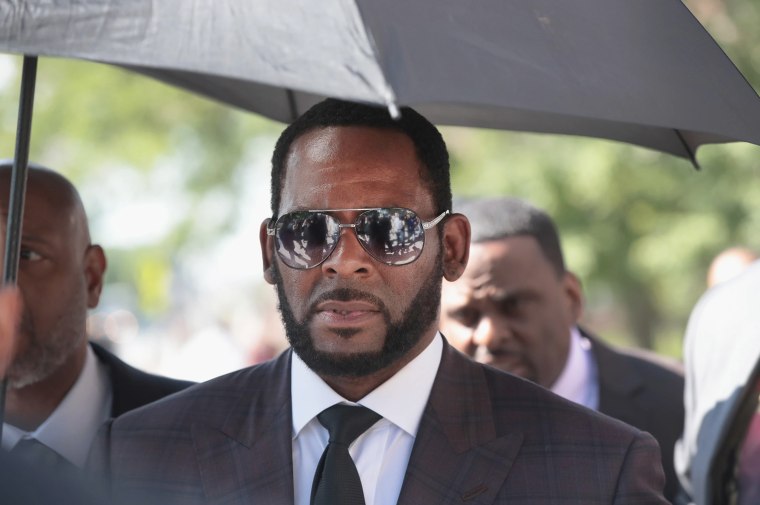 Attorneys for R. Kelly have filed an appeal of his conviction on sex trafficking and racketeering charges in a federal Brooklyn court, documents obtained by The FADER confirm. Kelly was sentenced to 30 years in prison by Judge Ann M. Donnelly in June 2022.
The appeal contains allegations of juror bias and inadmissible evidence during the trial. Kelly's attorneys allege that four of the jurors who served were determined to find him guilty before the deliberations and that two had viewed Surviving R. Kelly, the Lifetime documentary series on the wide-ranging abuse allegations against Kelly. They also claim that two of Kelly's alleged victims were not minors when they began sexual relationships and that the court should not have permitted testimony from former employees of Kelly's and evidence connected to separate relationships.
Kelly's attorneys are asking the court to reverse the singer's conviction or grant him a new trial. He is currently serving 20 years after being found guilty in a child pornography case in Chicago, his sentence running concurrently with the New York conviction. Kim Foxx, Cook County attorney general in Illinois, dropped four sex abuse charges against the singer, saying that Kelly would not get any additional prison time from a conviction on top of his other sentences.