Maleek Berry is an expert ear-worm architect. Since 2012, the South London artist has been making a name for himself as the producer behind hits from African pop stars like Davido, Wizkid, and Wande Coal, but cemented his place as an Afropop star on the rise with his 2016 solo EP, Last Daze of Summer. The project highlights his goosebump-inducing, rich and raspy melodies over six pretty-perfect, sun-drenched songs.
Premiering today on The FADER is Berry's video for his recent single "Been Calling," in which a VR experience turns into a full-fledged desert fling. Berry and a love interest dance over sweeping sandscapes from dawn to dusk, as he confesses he's fallen hard for a woman. "Are you gonna pick up the phone," he croons, "Why you wanna leave me alone/ You know I been callin'/ You don't wanna answer me."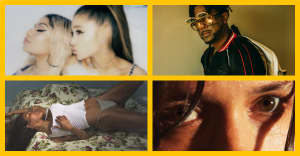 "I really wanted to create a record for the summer but also one that would be played all year round," Berry said of the new track over email. "It's a continuation of the Last Daze of Summer feel. It's all for the love of the fans."
He also spoke about the making of the video: "Me and my director Meji are always trying to push boundaries creatively and set a new precedent not only in African culture but pop culture in general. That's what I hope for the video to do."
Watch the video above.