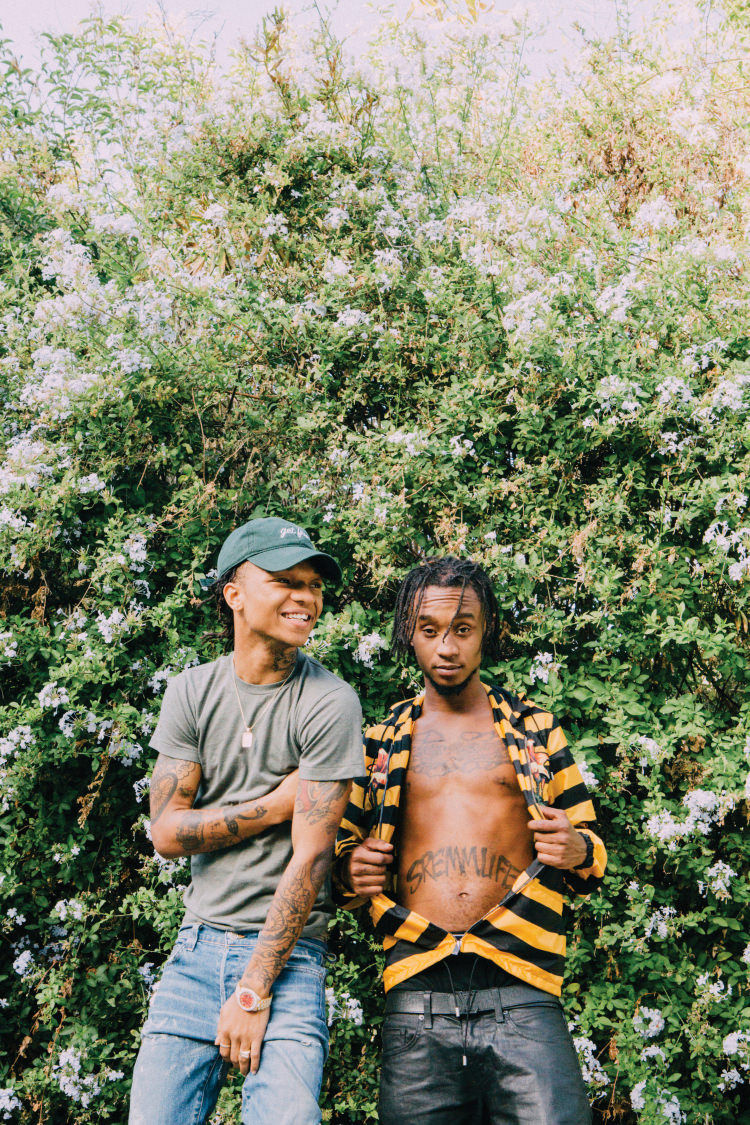 Although Rae Sremmurd hasn't released a new project since 2016, the dynamic duo isn't planning on retiring yet. The brothers recently told Billboard that they have many more projects in the works. Swae Lee called the rumors about SremmLife 2 being their last album a myth while Slim Jxmmi dared to label them as an example of "fake news."
"We young. We creative. We livin' our lives. Sometimes people may be too tuned in and they misconstrue things," said Swae Lee. "Yeah, so that was just a myth. We've got many, many, many more projects coming. Many more songs coming, many more features coming. It's just the beginning."
Swae Lee has been working on his debut solo album titled Swaecation and Slim Jxmmi has been busy with his Uncle Jxmmi project. Last year, a source close to Rae Sremmurd confirmed this information to The FADER, but insisted that the brothers had "no plans on embarking on solo careers." Both of them have been featured separately on a handful of tracks for other artists including Gucci Mane and French Montana.
Last night, Rae Sremmurd performed at Red Bull's Culture Clash in Atlanta. This summer, they started teasing their next album SremmLife 3 and dropped the lead single "Perplexing Pegasus." An official release date has not been revealed at this time. Read their entire interview with Billboard here.