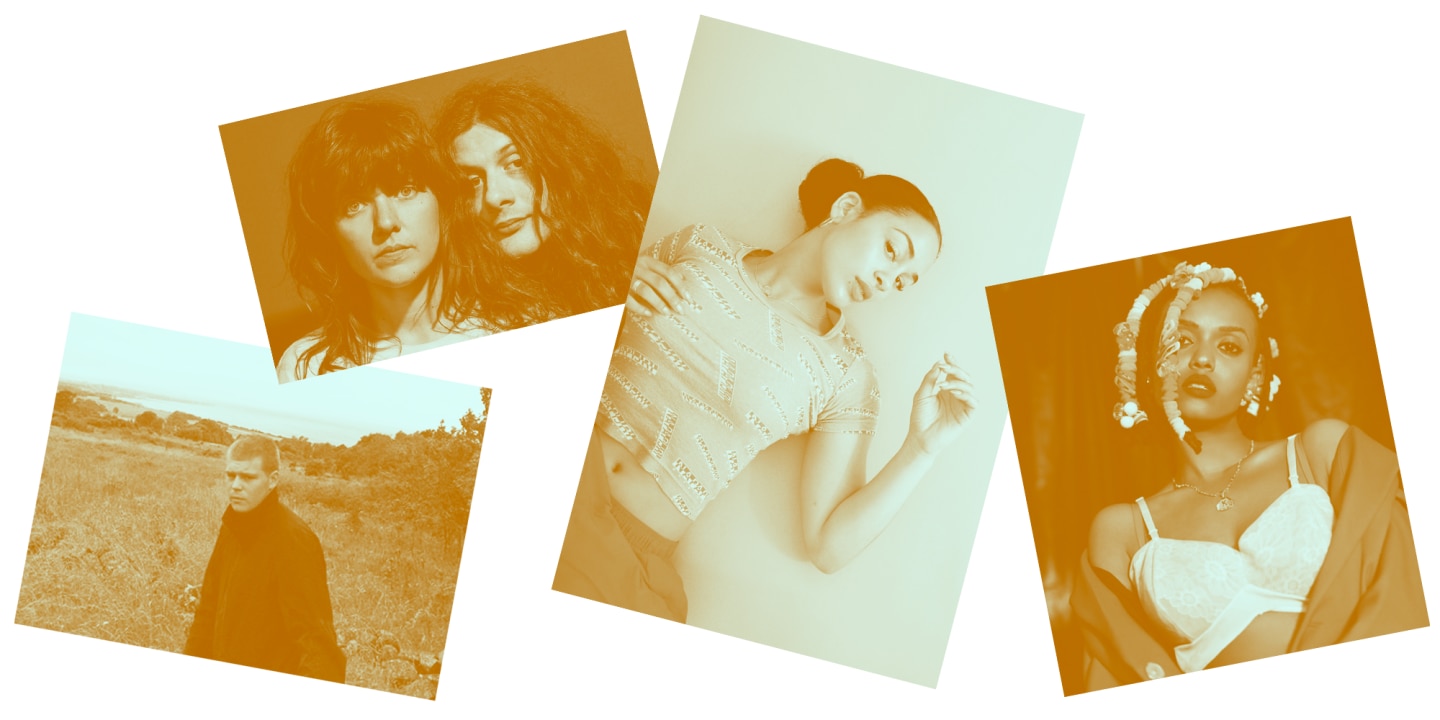 Each week The FADER staff rounds up the songs we can't stop playing. Here they are, in no particular order.
Subscribe to Songs You Need In Your Life on Apple Music and Spotify
1. It's nearing snuggle-up season, so it's a good thing Kelela's rolling out the steamy singles in full force. "Frontline" sounds like getting hot and heavy, even though it's about heartbreak.
2. Yung Lean's back with "Red Bottom Sky," a drowsy one-off filled with ethereal metaphors and a vivid, magic-hour hook.
3. Jorja Smith and Preditah teamed up for a clubby, feel-good jam called "On My Mind." It feels like the last great party of the summer, and Jorja's never sounded better.
4. "Cigarettes And Cush," a cut from Stormzy's Gang Signs And Prayers that features hot vocals from Kehlani, just got a cool new video, starring our guy as a weed magnate.
5. "All you gotta do is spread your wings," sings jazz artiste Matt Martians on his new one, "The Jet Age Of Tomorrow," a song that starts out airy and then morphs into something krautrock-like.
6. Two of our time's best and chillest rock & roll stars, Courtney Barnett and Kurt Vile, are releasing a joint album, because of course. First single "Over Everything" is a soothing meditation on aging and spending time alone.
7. QUIÑ's "Happened To Happen" glitters with sexual tension. Featuring a verse from Compton rapper Buddy, it's the kind of song you groove to while lost in daydreams.
8. "There are no words in the English language/ I could scream to drown you out," sings Phoebe Bridgers on "Motion Sickness," a low-key contagious, guitar-fueled slow-burn about emotional whiplash.
9. Ty Dolla $ign's collab with Skrillex and Damian Marley, "So Am I," is perking us up post-Labor Day — an out-of-the-blue treat that's as pleasant as it is random.