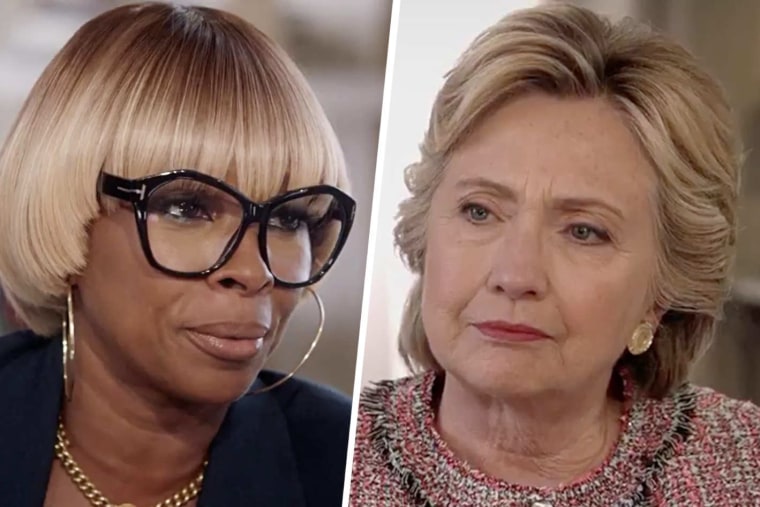 Last year, a wave of discomfort shifted across the world when footage of Mary J. Blige serenading Hillary Clinton with Bruce Springsteen's "American Skin" made way around the Internet. The clip was part of an interview for an episode of the legendary R&B singer's Beats 1 radio show The 411. In a new interview with Variety, Blige recounted her experience sitting down with the iconic politician despite all the mockery for her singing.
"That was going to be my first female president, so I'm going hard for people to hear her voice and see her other than a politician," she said. "They took one piece of the song and played it everywhere. And then they felt stupid afterwards, [because] the interview was great. That's the problem—people take a piece of something that they don't understand and pick at it and tease it."
Unsurprisingly, Blige was extremely disappointed with the outcome of the presidential election. So far, she is not impressed by what she has seen from the Trump administration. "We used to be a country that people looked at and respected," she said. "Now we're a country that people look at and judge. The integrity of the United States is lost. Is this a reflection of who we are? Look at who our leader is."
Even though Clinton lost the 2016 election, Blige wants her to consider running again in 2020. "I mean, if I was her, I would because she's strong," said Blige. "She's done it. You see everything she had to take that wasn't fair."
Read part of the interview from Blige's cover story for Variety's latest issue here.