Un Blonde Is Re-Releasing His Best, Most Spiritual Album. Now's Your Chance To Get Sanctified.
Hear a remastered version of "I Felt the Evening Come Through the Window."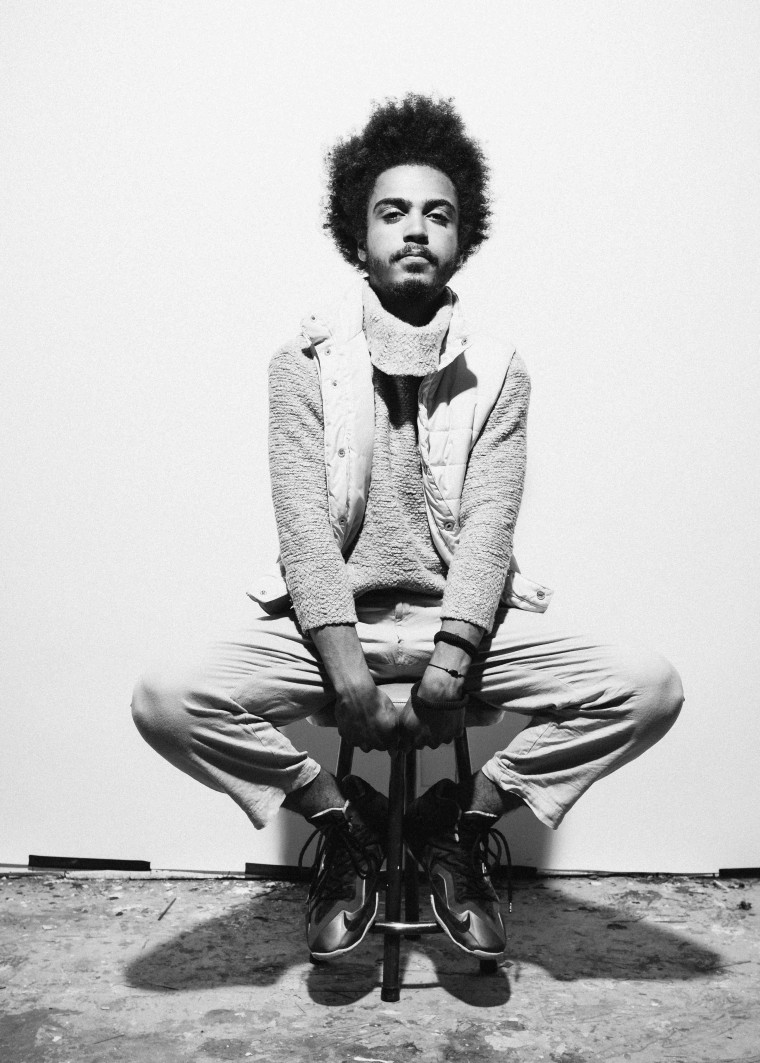 Last year, Un Blonde quietly shared Good Will Come To You on Bandcamp and in a limited cassette run. Anchored in Jean-Sebastien Audet's euphoric lilt, the bedroom spirituals were raw enough to feel like transmissions from the heart, yet unmistakeable crafted. It was a rare, occasionally stupefying release that we premiered two works from, and I was bummed when the record's appearance on the 2016 Polaris Prize long list didn't translate to a final ballot placing.
But this year, Un Blonde will re-release Good Will Come To You on Flemish Eye, Chad VanGaalen's label and home to other vital Canadian acts like Braids and Jennifer Castle. The new version is remastered, and comes with new art plus a bonus album of b-sides. Below, you can listen to the remastered version of the previously released "I Felt the Evening Come Through the Window." Over email, Audet shared a cryptic quote that articulates some of the stresses his music can help you escape from: "So much noise in the city at all times - no room for judgement. Too claustrophobic."
Un Blonde's Good Will Come To You will be re-released on September 22 via Flemish Eye. Pre-order it here.
On September 15, Un Blonde will play at the Church of St. John the Evangelist as part of POP Montreal.