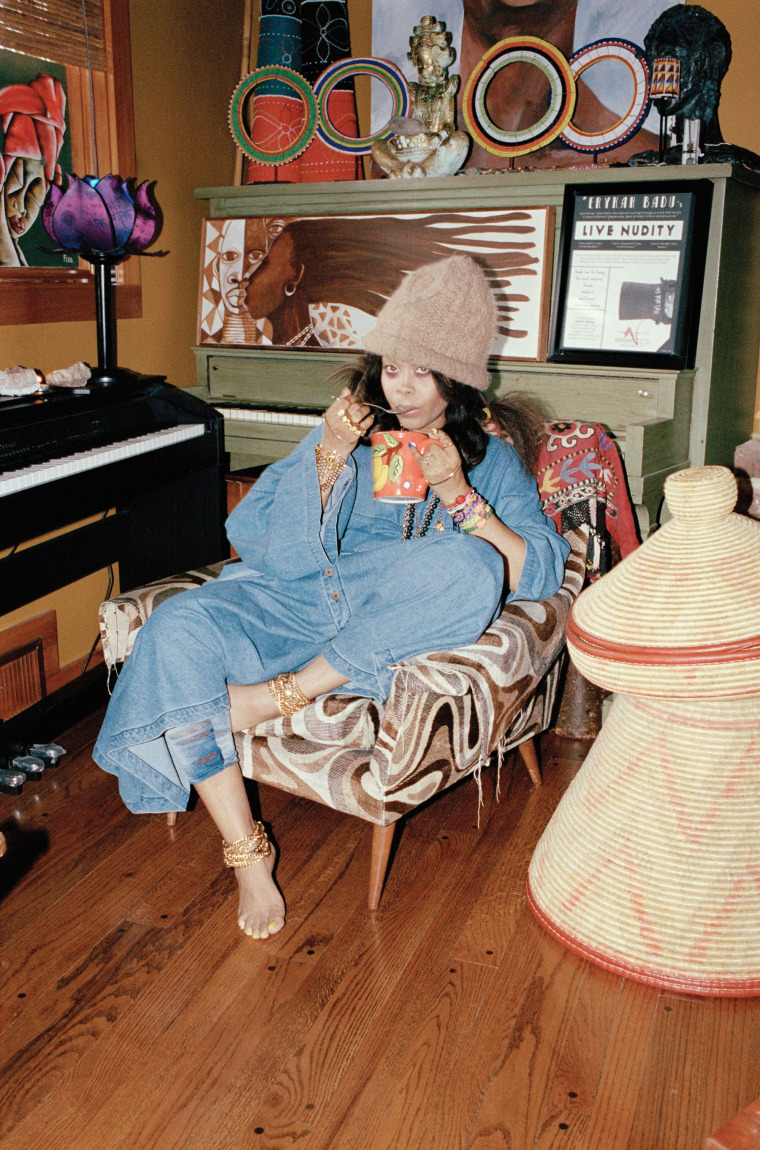 Erykah Badu has curated the fourth installment in a series of Fela Kuti box sets, Pitchfork reports. Badu's box set will include seven of the Afrobeat pioneer's albums: Yellow Fever (1976), No Agreement (1977), J.J.D. (Johnny Just Drop) (1977), V.I.P. (1979), Coffin For Head of State (1980), Army Arrangement (1984), and 1992's Underground System.
"Fela Kuti is a Fucking Genius," Badu is quoted as saying in a statement. "Please listen to these tracks, preferably with a nice blunt.. with a nice slow burn."
Fela Kuti Box Set #4 will be available in a limited 3,000-copy run from December 15 via Knitting Factory Records. It comes with a booklet containing 7 "personal essays" written by Badu as well as previously unseen photos of Kuti and "in-depth commentaries by veteran music journalist and Afrobeat historian, Chris May."
A remastered version of Kuti's "Coffin For Head of State Part 2 (Vocal)" can be heard below.