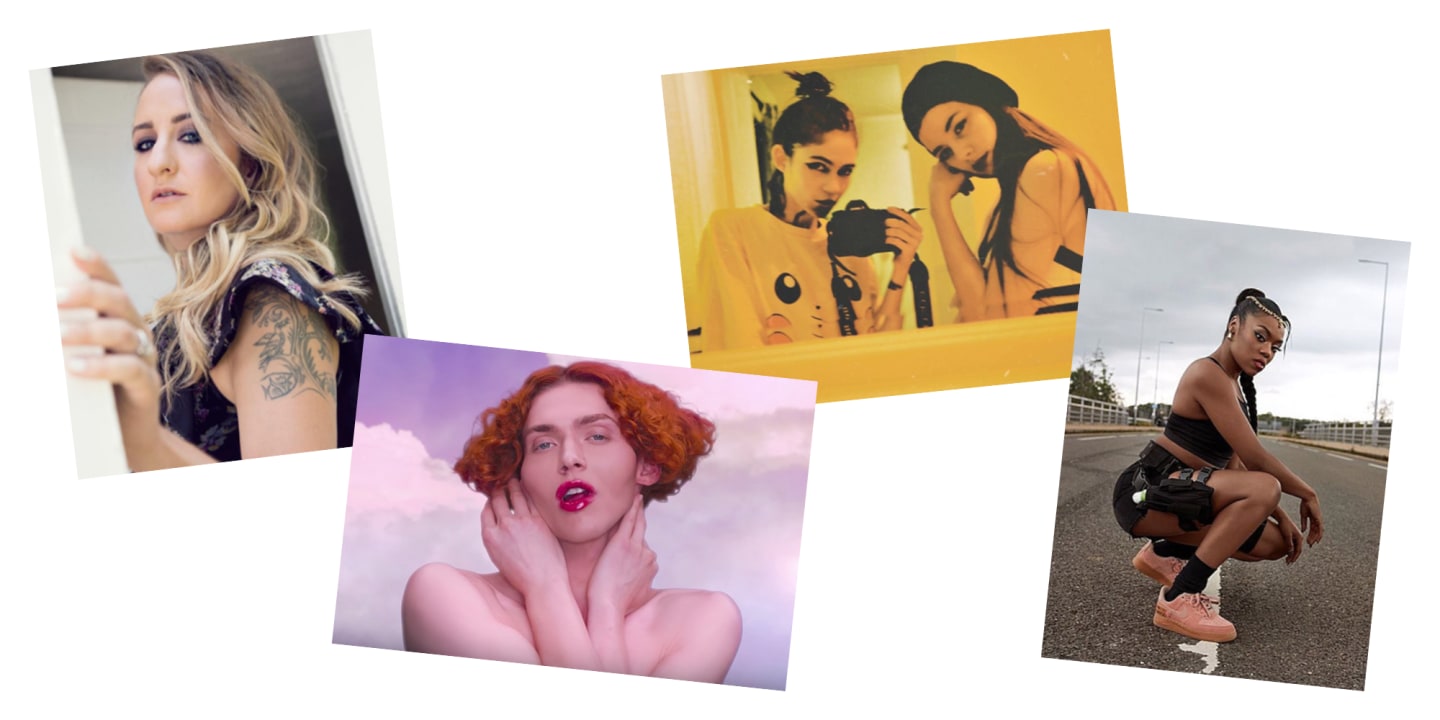 Each week The FADER staff rounds up the songs we can't stop playing. Here they are, in no particular order.
Subscribe to Songs You Need In Your Life on Apple Music and Spotify
1. Our new mom, Bbymutha, just dropped another slap. "Fuck Me" is a suave and juicy tune that's as dirty and straight-up as ever. "Fuck me good before you fuck me over, lil' bitch!"
2. Together, Grimes and HANA are Trashique. Their cover of Tegan & Sara's "Dark Come Soon" is sad and weird and soaring and exactly what we needed this week.
3. "There's a war on us," goes GAIKA's "Battalion," a new deep and dark banger featuring the intense vocals of Miss Red.
4. Nef The Pharaoh has a way with words, and those words sound amazing over a bright soulful beat on "My Way Freestyle."
5. "If you don't fit the mold / They'll call you a failure," sings Margo Price on "Loner," a melancholy but sarcastic country melody about society's flaws. Margo's for the people, y'all.
6. Syd and Sampha sound heavenly together "Show Love," a slow jam that swings and sways like the best old school R&B duets.
7. Smooky Margielaa linked with Honcho da Savage for "Misfit," and the pair's silky voices complement each other as they rap about being young and weird — this'll be our new freak anthem.
8. If you were alive in 2003, this might make you very happy: Baby Bash and Frankie J reunited for an acoustic version of their early '00s hit, "Suga Suga," and it sounds crazy good pared down.
9. Enigmatic PC Music producer SOPHIE lifted the veil in their video for "It's Okay To Cry," a delicate and passionate pop song.
10. In "Queen's Speech Ep 7" Lady Leshurr name-drops and brushes off Bow Wow and Kylie Jenner with her characteristic steady flow — "You're not RiRi," she reminds.
11. Jenny Hval joins Norwegian producer Lindstrøm for "Bungl (Like A Ghost)," an insanely cool dance track for ghouls that's full of surprises.
12. The creepy slow-talk at the start of Show Me The Body's "K-9" makes its rabid raging even fiercer.
13. Oakland's The Soft Moon are really on their shit with the murky vortex that is "Burn." "Can't control myself" on repeat over a gnarly hook fits this October mood to a T.
14. "Spun," the opening track of Chelsea Wolfe's Hiss Spun, sounds like a damp, cobwebby, monster-inhabited cave to crawl into when you need to scream into the void.