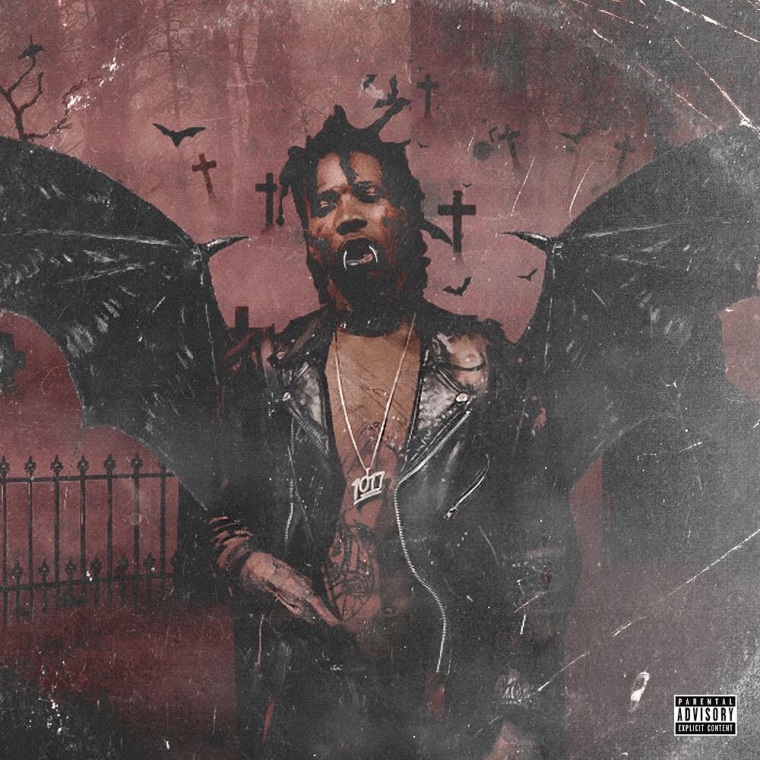 Lil Wop will release Wopavelli 3 tomorrow, his first project since signing with Gucci Mane's 1017 Eskimos label this August. "This was the first song I recorded at Gucci's studio," Wop says. "He ended up hopping on it without even telling me, which made it more legendary."
Lil Wop was born on 10/17 in Chicago, where he grew up alongside his cousin Famous Dex. Now based in Atlanta, he has been a longtime support of big Gucci, honoring him with his own ice cream face tattoo.
"When you hear Gucci, you know it's Gucci," he told me in a recent interview. "I could be blind and he could walk in the room and say something and I'd be like, 'That's Gucci.'"
Certainly the same can be said of Wop — I don't need to watch The Walking Dead anymore because his gravedigger's voice gets me more spooked.
And this is just days after releasing "Wokstar." Not everybody is down to hear something so atonal and dark, but I love it.
Can't wait for this tape.