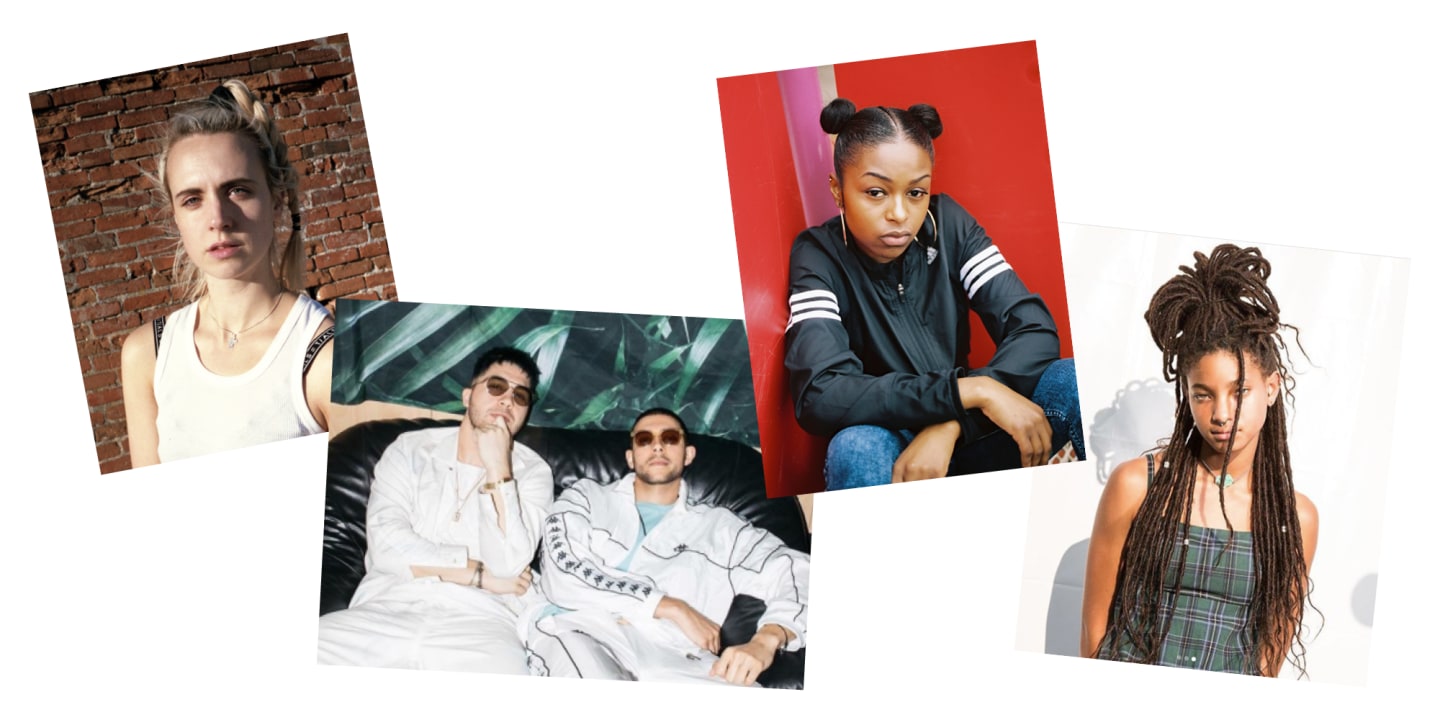 Each week The FADER staff rounds up the songs we can't stop playing. Here they are, in no particular order.
Subscribe to Songs You Need In Your Life on Apple Music and Spotify
1. Willow Smith makes eerie psych folk now. "I want to know you like I know myself," she croons with preternatural wisdom on her new song, "Romance."
2. "Wings from the chicken shop / Big spliff, hit the spot" raps U.K.'s Nadia Rose on "Big Woman," which is afrobeat-tinged and goes very hard. Invite us next time!
3. It's cold now, but Juls and Burna Boy's collab, "Gwarn," is soothing and toasty, like a date with hot toddies.
4. Those Northern Europeans really know how to do pop — the title track from MØ's surprise EP, When I Was Young is nostalgia-fueled catharsis with a bluesy EDM beat.
5. OK so, Yaeji is basically a vibe genius. "Raingurl" is yet another hazy slap of epic proportions.
6. Beach House 3 could be Ty Dolla $ign's best work thus far. "All The Time" is our hard-to-choose favorite off an album of seriously silky jams.
7. Whoever said having Nicki Minaj and Cardi B on the same track was too much is lying. Migos scooped up our faves for "MotorSport," the downtempo lead single from Culture II.
8. Ball In The Family's theme song,"Big Bag," by L.A. rapper Wes Period is actually, really, truly a banger. "Why you mad with your itty bitty bag?"
9. Happy Halloween, creeps. Our favorite new-ish All Hallow's Eve jam is "Scooby Doo Pa Pa," DJ Kass's minimalist skrrt-filled slap that pays tribute to the mystery-solving pooch.
10. Majid Jordan's very luxe "OG Heartthrob" is a slow jam in the late-'90s sense, like if Backstreet Boys were on OVO. In a good way.
11. U.K. band Goat Girl rides a punk-like lo-fi wave with pure power on their new one, "Cracker Drool." The steel guitar hook makes listening feel like speeding through a ghost town.
12. We 100% feel Georgia June when she sings about having zero money and shitty friends on "Broke," a spunky pop-rock song that's tailor-made for flailing around in frustration.
13. Avalon Emerson's "One More Fluorescent Rush" is a swirling, ambient track. Even with its digital tones, it feels natural.