10 perfect Kelis collaborations
Teamwork = dreamwork.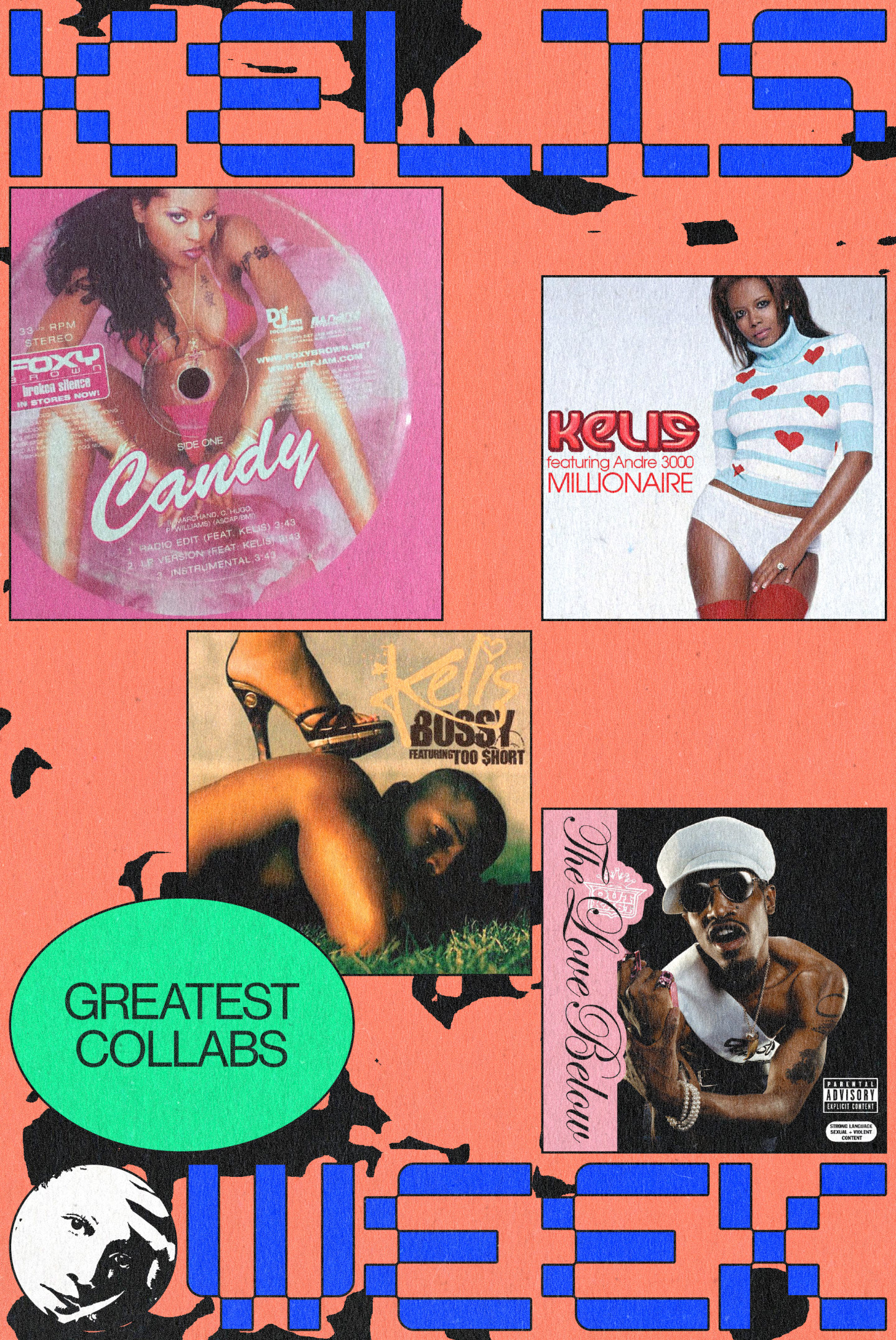 The first girl to scream on a track also has features for days. She has proven over and over that she works well with others, whether it's on a wonky-sounding vampire concept track, a druggy rave sleeper, or one of her own visionary singles. Here's a non-exhaustive list of our favorite Kelis collabs, in no particular order.
---
Kelis f. Pharrell, "Shooting Stars"
On this peaceful standout from her long-lost sophomore masterpiece, Kelis is joined by the album's co-producer, and her long-time friend and collaborator, Pharrell. It's a gorgeous duet, hinged on the kind of chemistry you can't fake.
P. Diddy f. Kelis, "Lets Get Ill"
Diddy's first-ever dance single, featuring a robot-gospel vocal loop sung by Kelis, is a rave-pop artifact. Protect it all costs.
Kelis f. Too $hort, "Bossy"
Prediction: this self-aware post-"Milkshake" radio hit will still feel fresh in 100 years. It's a celebration of Kelis's affinity for setting sonic trends — something Too $hort also knows about.
Busta Rhymes f. Kelis, "What It Is"
Remember when everyone made a big deal about 2001 actually being the first year of the new millennium, because we technically started counting at "year 1" and not "year zero"? That was annoying. If you subscribed to that version of history, though, Busta and Kelis's "What It Is," and the extremely-of-its-time video, probably made a pretty good anthem for Y2K part two.
Calvin Harris f. Kelis, "Bounce"
Whether or not you are a big Calvin Harris fan, this GameBoy-channeling collab between him and Kelis is an undisputed bop.
Clipse f. Kelis, "When the Last Time "
Clipse's highest-charting single features the Kelis touch. Even her monosyllabic arpeggios are iconic.