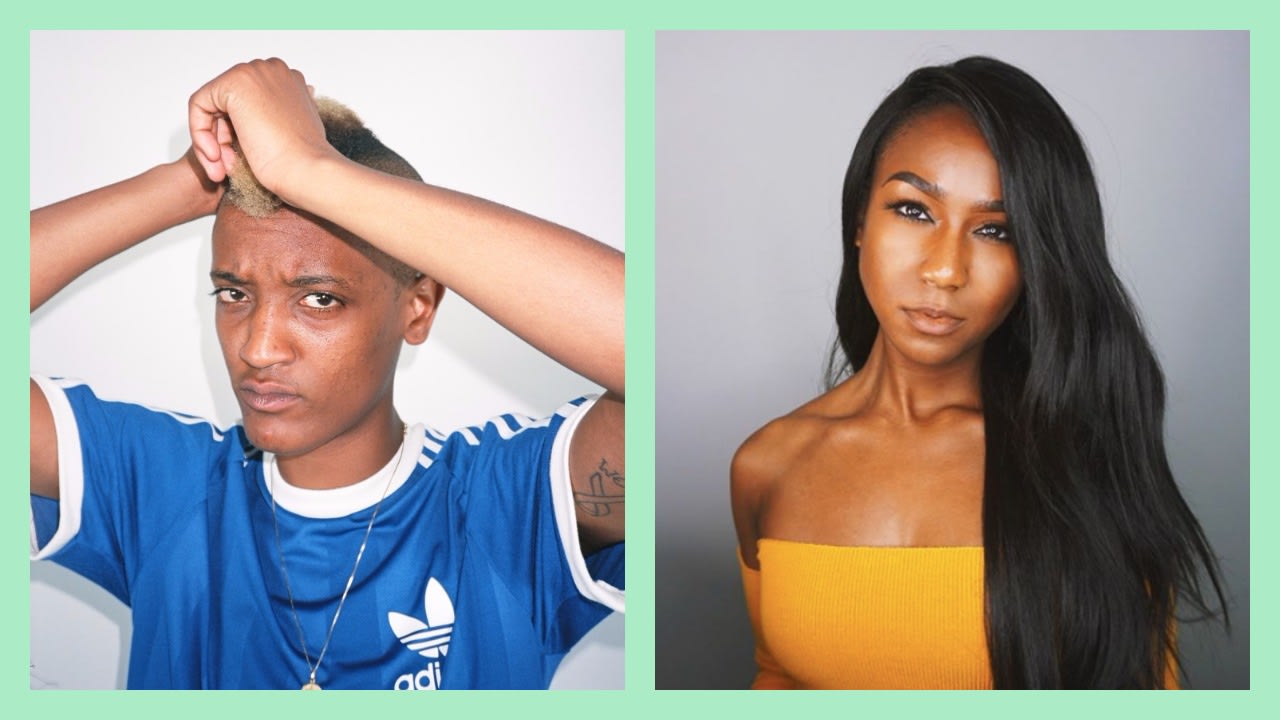 This weekend in London, November 17 and 18, L.A. neo-soul singer/producer Syd and Atlanta rap engineer Kesha Lee each flew in to give talks on their creative processes for Red Bull Music Academy. Syd — Odd Future DJ, lead singer of The Internet, and solo musician — gave a laid-back lecture in a warehouse space in south London, touching on everything from how she recorded Tyler, the Creator's first album in her bedroom, to how she worked on tracks for her 2017 album Fin with Hit-Boy. Kesha Lee, meanwhile, gave a more tech-oriented workshop in Red Bull Studios, opening up her Pro Tools files to show how she goes about mixing hits for Lil Uzi Vert, Migos, and Playboi Carti. The FADER was there to compile the best tips from each on how to get started in the studio, and how to make your best work when you're in there.
You might not have a studio at first, but start with what you've got.
Syd: I started with a Macbook Pro that my dad had bought for school. It had GarageBand on it, and I was just one day going through all the programs to see what was on this computer — it was the first computer we had had in the house in a long time. I was just browsing, and I was like, Oh shit! You can record music in here! Limewire was really big back then, so we were downloading a lot of acapellas...I was just trying to make beats over the acapellas. I became a little bit obsessed with it.
Learn as you go, and don't get disheartened.
Syd: I recorded [my next door neighbor rapping] just using the Macbook mic, and I was like, This sounds trash, where do I get a microphone from? I found one on Craigslist for like 90 bucks, and it was a small diaphragm, which, if you know about microphones, is not good for vocals. I got this mic, and then I was like, Fuck, how do I plug this into the Macbook? So I went to Guitar Center and they were like, "You need an interface." I said, "What's the cheapest one you have?" It was like a hundred bucks. This shit was so stupid, it didn't have no phantom power in it, which you need to power it...So I get the mic, I get the interface, I take it home, and my shit still don't work. I had to go back to Guitar Center and buy a separate box for phantom power. And I set it up.
Kesha Lee: My dad had bought me Pro Tools 7, and that was really hard, so he bought me another [two programs]. He was calling me trying to give me instructions — I was over it. But we have something similar to Guitar Center [in Atlanta], it's called Bailey Brothers, and they were teaching classes in Pro Tools, so I went, and I got the very basics. Like how to record — literally press record — and a few other things.
Stay focused, even if the environment is chaotic.
Kesha Lee: I just let [the artists and entourage] do their thing, I don't tell them to be quiet or anything. It is a little distracting having people in there who are watching TV and stuff like that. I learned to just go with the flow. If Uzi is chilling, a lot of the time I would just work on other stuff. But I'm learning that you just kind of have to be available in a session, and present. You don't work on other stuff. I just feel like I'm not being productive if I'm not working — but I learned to just chill.
Surround yourself with people who motivate you.
Syd: I was really inspired, working with Odd Future. At the time, I was making beats, but I wouldn't play them for anybody. I'd come into the studio, and Left Brain would be making three beats at the same time, and Tyler would be making a beat real quick. I would just take notes. For the most part, I just realized what I actually wanted to do. Facilitating other people's dreams was dope, but I realized that I wanted to have my own thing, as a creator. And that was valuable.
Don't push yourself too hard.
Syd: I take breaks, and smoke some weed. The best thing I do, is to not force it. I don't like forcing it, because then it feels like work, and I hate it. I'll step away. And if I'm stuck for a really long time, I'll call a friend. "Hey can you help me finish this song? I'm stuck." I used to feel like I wasn't a good songwriter when I couldn't finish a song by myself...but then you'll never finish a song.
Use simple plugins, so you can be adaptable.
Kesha Lee: I try to keep everything basic, because when we go to different studios, I want all the plugins to pull up. A lot of times, especially in California, you have to rent some of the plugins, I don't know why that is. I try to keep everything simple.
Record everything, even the bad stuff.
Syd: These days, I just freestyle something. I don't even start singing anything until the mic is on and recording, because my first ideas are usually my best ones. So I'll just press record, I'll freestyle a whole three minutes. Studying James Fauntleroy, I learned it's okay to write a bad song. Just write another one the next day, and hope that it's better. But you gotta finish the song. So sometimes if I'm stuck, I'll record something that I'm not in love with, just as a placeholder. Sometimes that idea will grow on you, sometimes it'll morph into something else.
Keep your files organized.
Kesha Lee: [In a session, Uzi] will say, "Pull the up the song we did the other day!" I'll be like, "What did you say [on the song]?" [Because] I'll name [the file] whatever he's repeating on the hook. I'll also put the producer name, because he'll be like, "Pull up the song we did with Metro [Boomin]!" And it's like — We did a lot of songs with Metro! So it's down to me to organize it in a way so that I know what he's talking about. It took me a while to figure out.
And when the music you're making sounds like nothing else — keep going.
Syd: I think what made [The Internet's debut album] Purple Naked Ladies so special was that when we made it, we knew we'd never heard anything like it before. We knew it was weird and quirky, but we were like, "This don't sound like nothing!" That's what I learned: making something unique is good. As producers, as artists, it's easy to get caught up in what everyone else is making, because you see it work for them, but what I've realized, even recently with Fin, is that a unique body of work is simply more valuable than a good, non-unique body of work.