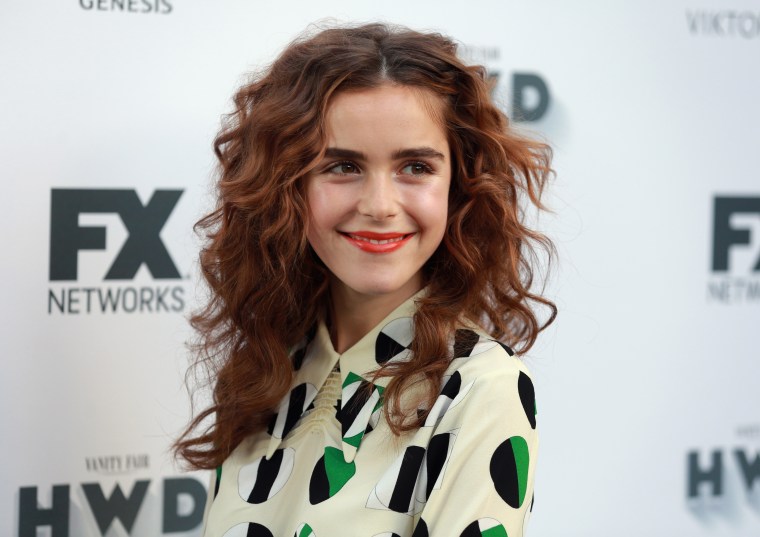 According to Vulture, Netflix has tapped Kiernan Shipka to play the starring role for its dark revival of Sabrina the Teenage Witch. This past summer, it was originally announced that The CW and Warner Bros. Television would be adapting Roberto Aguirre-Sacasa's original graphic novel Chilling Adventures of Sabrina, but now Netflix is taking the reigns.
Shipka is most recognized for her breakout role as the adorable turned rebellious Sally Draper in Mad Men. She was recently involved in Ezra Koenig's Neo Yokio as the voice of one of the Helenists. No doubt that she'll enchant viewers with her performance as an edgier version of Sabrina Spellman. In a statement provided to E!, her character is described as empowered, intelligent, compassionate and "brave to the point of recklessness."
"We're all such huge fans of Kiernan's work that when we started talking about who this new incarnation of Sabrina could be, her name was on everyone's wish list," Aguirre-Sacasa told E!. "This is a darker, more macabre version of Sabrina, and we're incredibly excited for people to see Kiernan make this iconic character her own."
Aguirre-Sacasa, the Chief Creative Officer of Archie Comics, is also responsible for writing and producing The CW's Riverdale series so it's safe to say that Sabrinais in very good hands. Witchcraft is about to get witchy again.