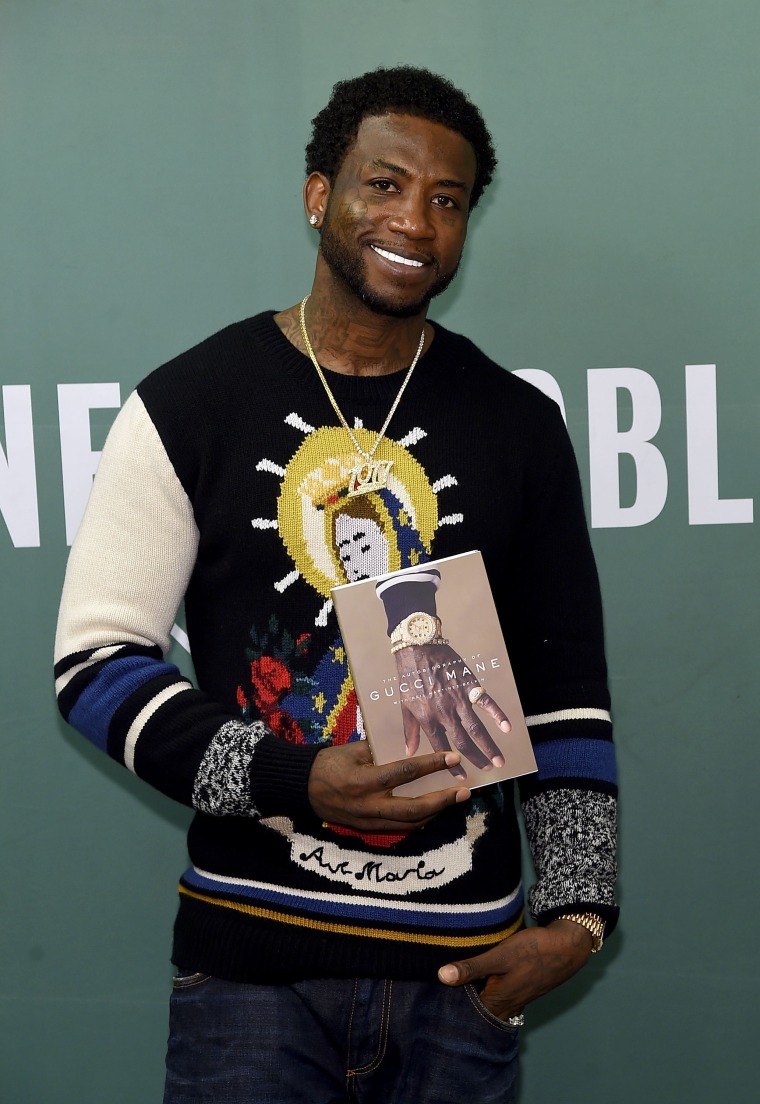 The Autobiography of Gucci Mane is officially coming to the big screen, The Hollywood Reporter confirms. Paramount Pictures and Imagine Entertainment have retained the rights to Gucci Mane's 2017 memoir, less than a month after Gucci Mane himself hinted that the book would get a biopic treatment.
Gucci Mane will executive produce the film alongside Todd Moscowitz. The movie will reportedly follow the New York Times Best-Seller's trajectory; no further details are yet available.
In December, Gucci Mane released El Gato: The Human Glacier. On Monday, Lil Yachty announced that he'll join him on an upcoming project, along with Migos.