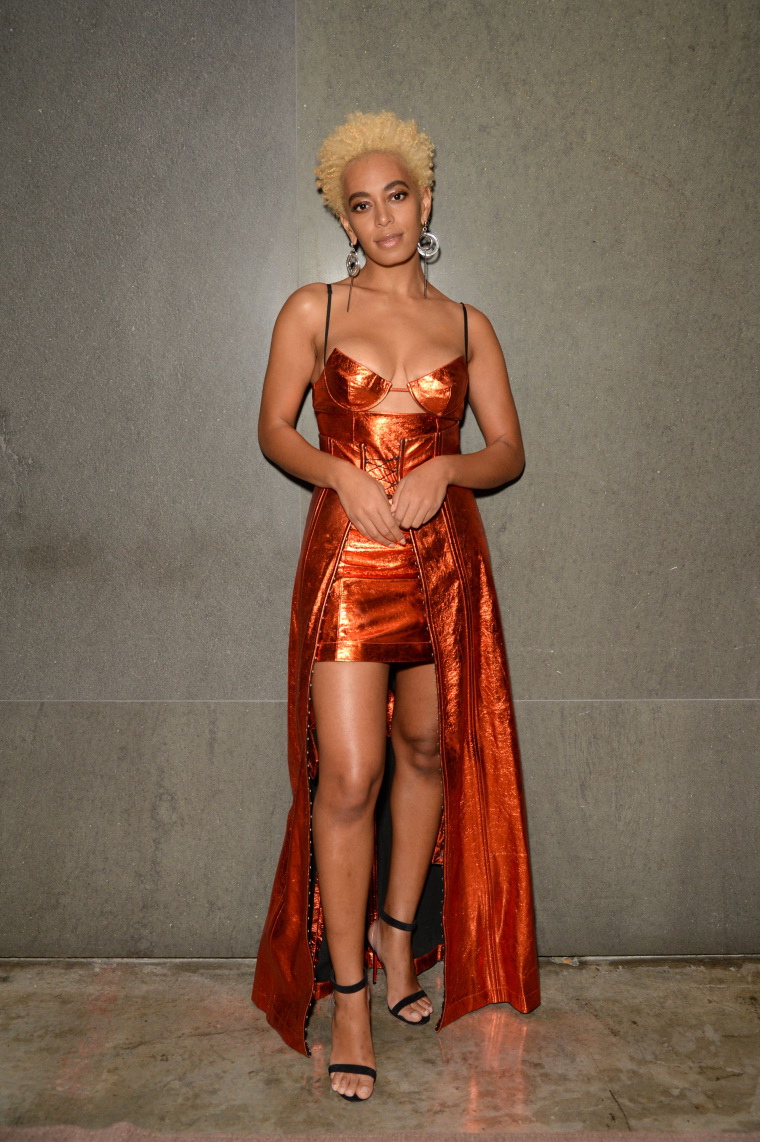 Solange has been named the 2018 Harvard Artist of the Year, the institution announced today. According to a press release, the award celebrates her use of her platform "advocate for representation and justice while providing constructive and empowering political messages."
"From her critically acclaimed album, A Seat at the Table, to performing for President Obama at the White House, Solange has invoked themes of identity, empowerment, grief and healing that have resonated with millions of voices that routinely feel silenced or overlooked," the press release continues. "Her performance art shows at the Guggenheim Museum, the Chinati Foundation in Marfa, Texas, as well as her art installation at London's Tate Modern museum have all led to a defining career of visual art and activism."
She'll be recognized at a ceremony on March 3. Previous Harvard Artists of the Year include Viola Davis, Queen Latifah, and John Legend. Last year, Solange received the Billboard Impact Award, and was also named the 2017 Glamour Woman of the Year.