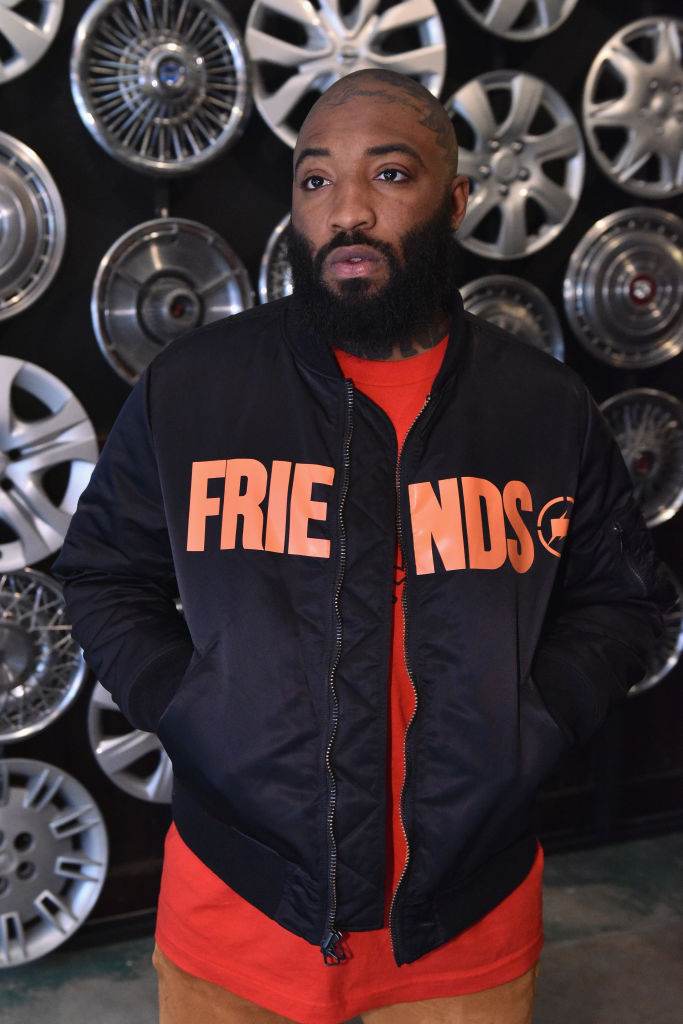 A$AP Bari (real name Jabari Shelton) was arrested on Tuesday during a layover at London's Heathrow Airport and charged with sexual assault, TMZ reports. Pitchfork obtained a statement from London Metropolitan Police confirming the arrest, which says Bari is charged with two counts of assault: "Detectives investigating an allegation of sexual assault at a Shoreditch hotel on 10 July 2017 have charged [Shelton]."
The accusations against Bari, co-founder of fashion label VLONE and rap collective A$AP Mob, first emerged in July 2017. Video surfaced allegedly showing Bari and a female companion in a hotel room – Bari allegedly burst into the woman's room, pulled the sheets off her bed, and ordered her "to suck my dick" before she fled from the room. Bari called the video "misleading" in a statement through his rep. "We have resolved this issue amicably among all parties as adults," it read.
Not long after the videos release, however, the woman in the clip reportedly sued Bari for $1 million. The lawsuit came after Nike severed ties with Bari and VLONE over the controversy.
TMZ's sources tell the site that Bari decided to enter England despite previous attempts by London police to contact him for an interview. Bari has reportedly been bailed out of prison with his passport confiscated to prevent him from leaving the country.
A representative for A$AP Bari was not immediately available for comment.