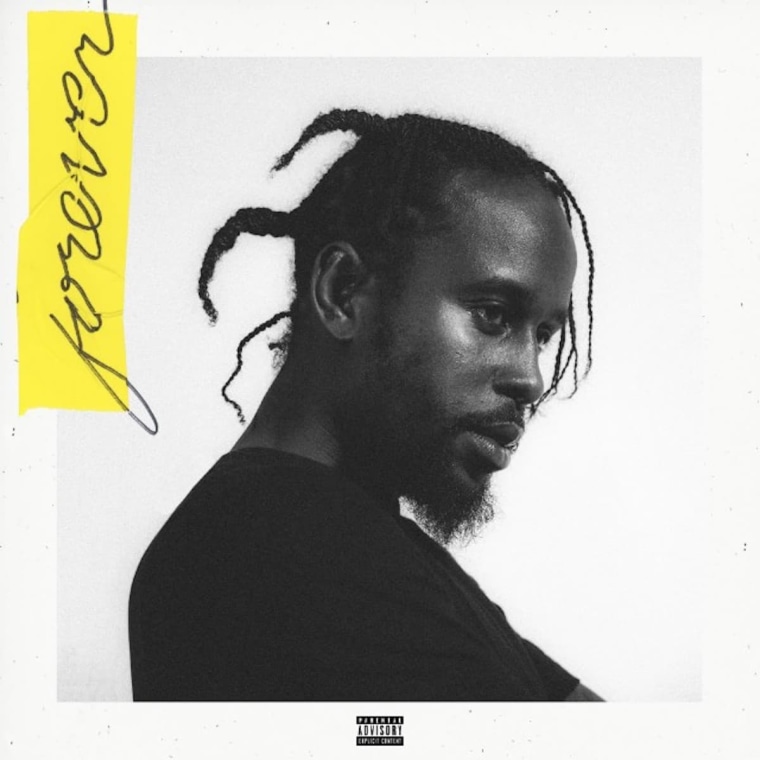 Over four decades, dancehall has become one of the most vital and complex forms of music in the world. For most of that time the sound and culture, driven by riddims that have been weird and wild since long before SoundCloud transmogrified rap, percolated from within Jamaica. But lately dancehall has been usurped by pop giants trawling once-siloed regional styles for new inspiration. Despite artists like Drake and Diplo being accused of cultural appropriation — while retaining obvious affection and links to the music — what's come of this sustained crossover moment sounds just as weird and wild as dancehall itself. And this confirms a surprisingly elastic idea from physics: new values don't take hold through persuasion and argument, but because successive generations make a new status quo.
'Crossover success' seems like a pejorative idea in a world defined by migration, multiculturalism, Internet access, streaming music, and hip-hop. Now a dancehall-pop artist like Popcaan can release his latest record, Forever, to a variety of platforms where algorithms are calibrated for this new cultural context.
Forever suggests that the constructs of an LP aren't crucial to Popcaan's vision — the 17 tracks here don't tell a cohesive story like Where We Come From — but it remains a useful method of satisfying the marketing and digital listening habits of a global audience. Does dancehall have to move toward the album format to be taken seriously — to truly be 'crossover' — outside of the Caribbean? The answer is yes, but that has less to do with convention and more to do with logging impressions in the digital marketplace.
Popcaan's success was bestowed by his former mentor, Jamaica's infamous dancehall bard Vybz Kartel, who featured Poppy on 2010's "Clarks," a song that's more essential to the genre than Nelly's "Air Force Ones" is to rap. The perky 2011 single, "Only Man She Want," and 2012's declarative "Party Shot" proved his range, both still going down like a crisp pale lager on a scorching day. And since then Popcaan has collaborated with artists like Drake, Pusha T, Jamie XX, the Gorillaz, and more. But the big shift in his international reputation came in 2014 with the release of the full-length album, Where We Come From, via Brooklyn label Mixpak Records. It rumbled, but was undeniably pop. It extended dancehall's narrative range, opening on a freedom song and carried that clarity of purpose and emotive tension through tracks about poverty, partying, and fucking. And it established Popcaan's voice — clear, bright, and surprisingly complex, like a three-color popsicle — as one of the great musical wonders of the world.
Forever is quite different. The songs on this album are more material in concern, less urgent, and somehow pleasingly nondescript. These are confident, minimalist dancehall-pop tunes engineered for a strategic mid-summer release — a 57-minute, 17-track reprieve in a season exhausted by bangers. In terms of a vibe: when everyone else goes high, Popcaan goes low. And in doing so he's re-engineered the stakes set by Where We Come From in his favor, reminding listeners that a Jamaican dancehall artist can be contemplative folk hero and baby-faced lover.
From the airy bounce of lead single, "Wine For Me," to the twinkling plunky synths on "Mi Love Yuh," Popcaan's working with mostly pared down production and so your ear relies on his malleable vocals. His delivery is wet and soft, and the tone remains effervescent whether producer Dre Skull tweaks it to extraterrestrial or not. Sometimes a detail breaks through the sunset calm. The sweet highlife guitar bridge on "Body So Good" feels achingly nostalgic, right down to Poppy's teasing toast, "Baby me can't stand you sometimes, but me still love your waistline." There's an unexpectedly poignant moment when a choir rises up to close "Firm & Strong," a song dedicated to warding off badmind. And Davido bops over from Lagos to woo a hot girl with Bitcoins on "Dun Rich," small reminder of how economies scale within the global south. On this album Popcaan carries a mood without heavy-handed lyrical signalling and loaded sonic bombast. Still, Forever's closest 'message' track is one of its best: "Lef My Gun" is grim aspiration, and Poppy's at his most vocally nimble over a spring loaded bassline.
Four years has deepened the appreciation for rhythms that reflect black music from different parts of the world. Artists like WizKid, D'Banj, Davido, Kranium, Ozuna, are internationally viable, with audiences in their respective diasporas around the world helping generate Western interest for their music. (Prompting the question: When will this kickback extend to black women musicians like Spice or iShawna?) Formerly regional stars are no longer confined to localized success — regardless of how border policies might restrict their physical presence. Popcaan's shift toward a more freewheeling aesthetic on Forever matters. It's competitive pop music relatively unburdened by context, a new status quo.