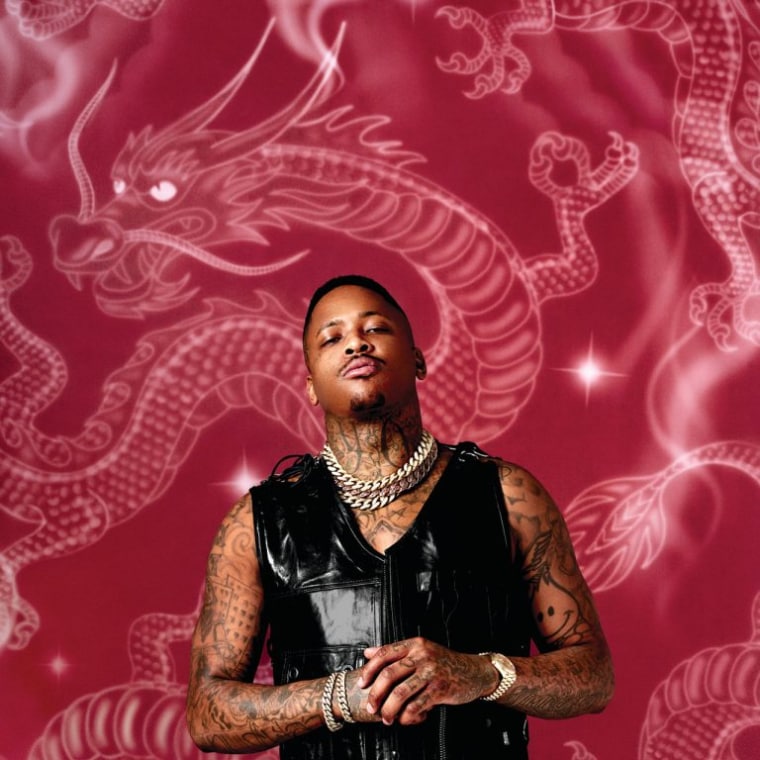 YG has shared the latest single from his forthcoming album, Stay Dangerous. The video for "Handgun" featuring A$AP Rocky can be seen below.
Stay Dangerous will be released on August 3. The new album also includes the previously released "Suu Whoop" and "Big Bank," featuring Nicki Minaj, 2 Chainz, and Big Sean. A newly revealed tracklist for the album confirms appearances from Quavo, Ty Dolla $ign, Mozzy, and YoungBoy Never Broke Again.
Tracklist:
"10 Times"
"Bulletproof" (Feat. Jay 305)
"Handgun" (Feat. A$AP Rocky)
"Suu Whoop"
"Cant Get In Kanada"
"Too Cocky"
"Big Bank" (Feat. 2 Chainz, Big Sean & Nicki Minaj)
"Power" (Feat. Ty Dolla $ign)
"Slay" (Feat. Quavo)
"666" (Feat. YoungBoy Never Broke Again)
"Too Brazy" (Feat. Mozzy)
"Pussy Money Fame"
"Deeper Than Rap"
"Free The Homies Interlude"
"Bomptown Finest"
YG's last album, Still Brazy, was released in 2016.