Mahalia's honest, soulful pop is perfect for this moment
Like some of her peers, the British singer and songwriter is learning how to win just by being herself.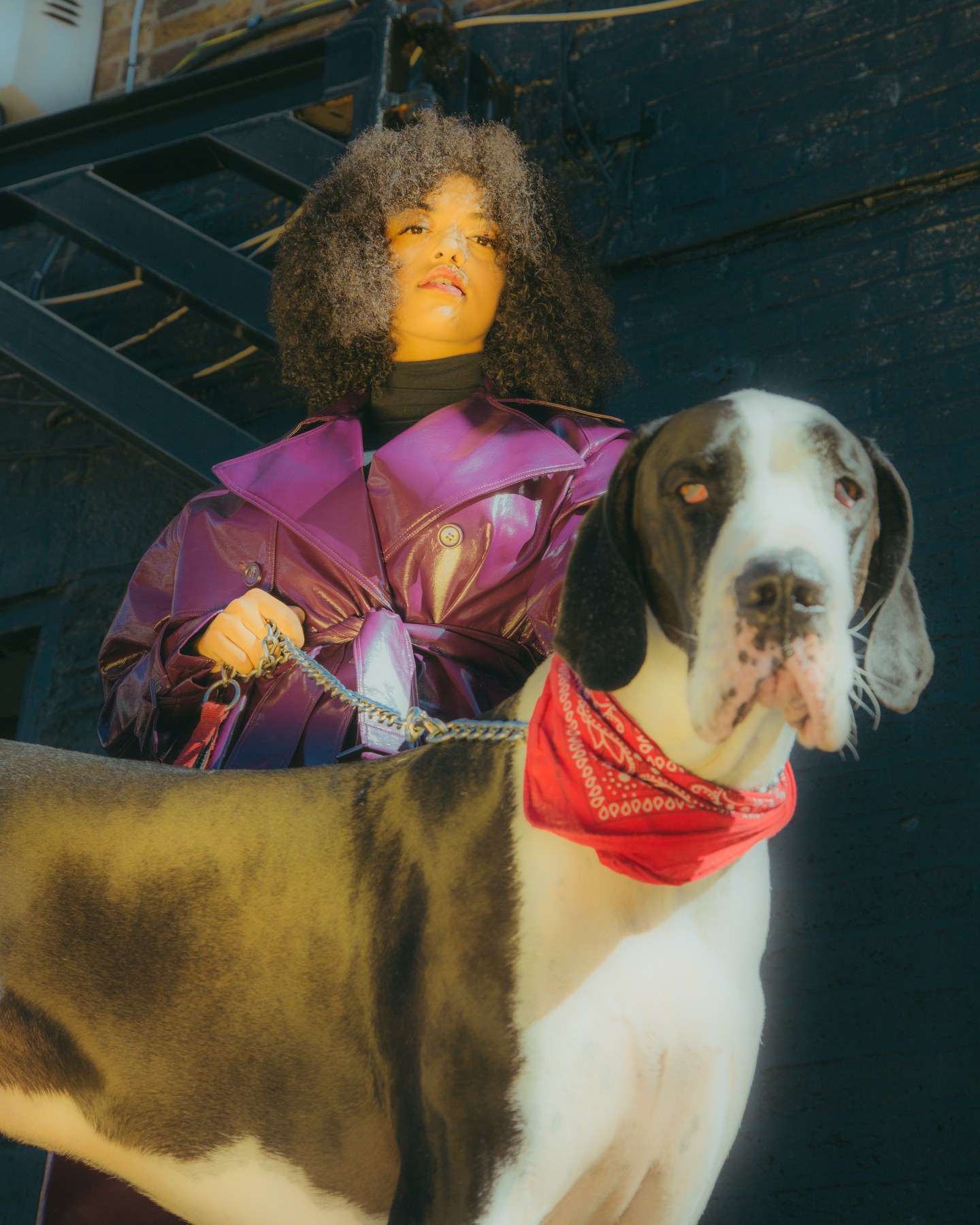 This September, a former contestant on the U.K. dating show Love Island caused a fleeting media storm for wearing a slogan T-shirt that read "Stop Valuing Women Based On Their Sexual History" in a groovy, Summer Of Love font. It was the work of Florence Given, an Instagram-famous artist, women's rights advocate, and one of Mahalia's favorite online voices. "I love what she stands for," says the 20-year-old, speaking in the cheery, flattened vowels of her East Midlands upbringing. "She's got some amazing drawings of women with their boobs out and hairy armpits, just being like, 'I don't give a fuck what anybody thinks of me.'"
Over the past year, Mahalia's perfectly-pitched soulful pop and R&B has racked up eight-figure views in the past year and taken her to Airbnb rentals in the Hollywood Hills, which is where she's calling from today. And she's doubling down on that unbothered attitude. "When you're younger, you're trying to work out, How should I come across?" she says. "But on this trip, I've been my natural sarcastic, funny, Leicester self. It's really worked."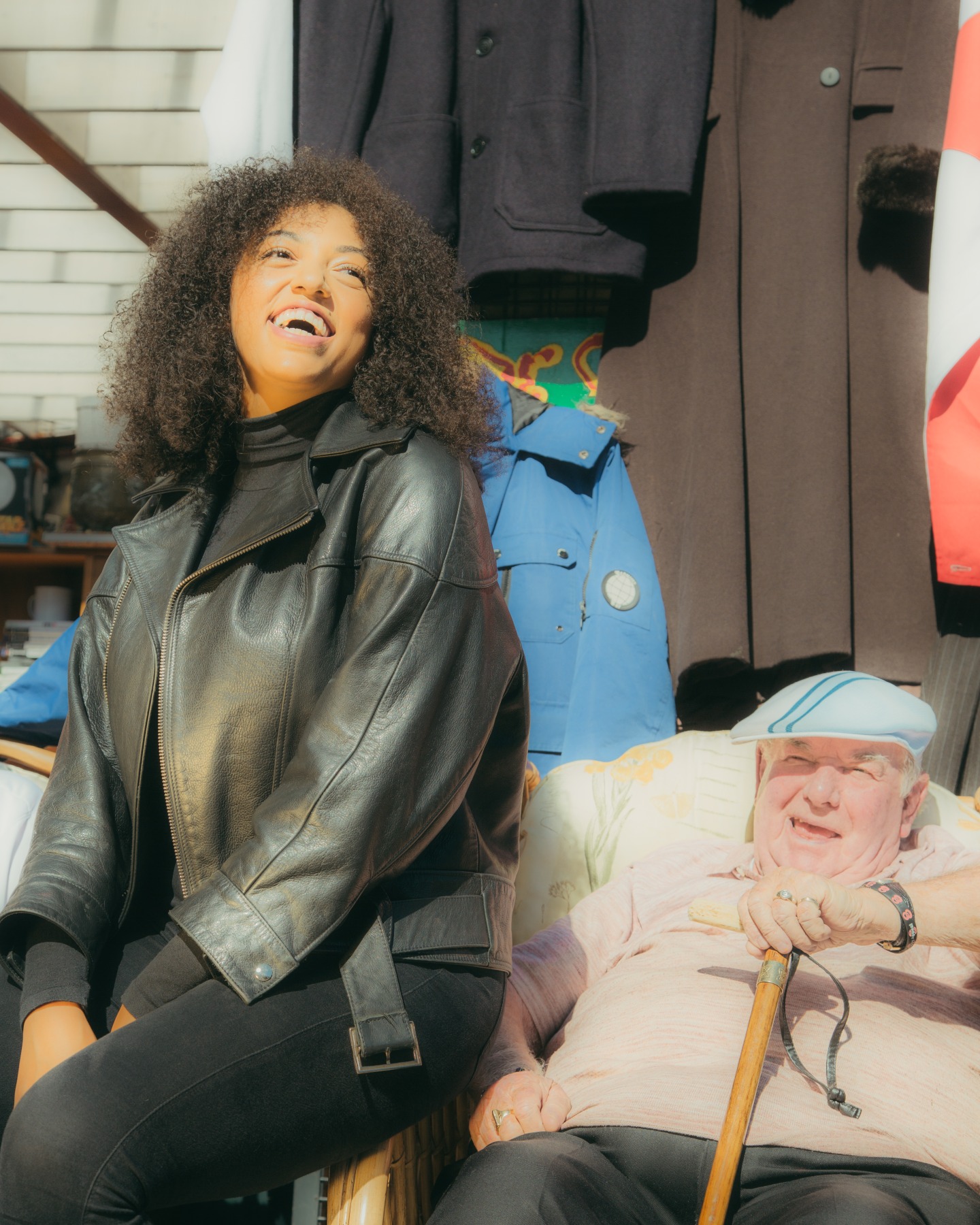 In her music, too, Mahalia does not mince words. "Proud Of Me," featuring Little Simz, pairs a rapturous gospel sample with barbs aimed at the music industry's near-sighted scramble for viral stars (coincidentally, Mahalia's labelmates on Atlantic Records include Bhad Bhabie and Mason Ramsey). Meanwhile on the boom-bap throwback "Sober," a morning-after mea culpa with nearly 20 million YouTube hits, she subjects herself to the same scrutiny, singing "I take back what I said / I'm sittin' with this love hangover / And boy, it's hurtin' my head." Even when singing lyrics steeped in regret, Mahalia's voice is warm and unhurried, like the caress of an Indian summer's breeze.
Despite her healthy skepticism of the music industry's machinations, Mahalia's sense of wonder seems relatively untainted. At one point in our phone conversation, she trails off, enchanted by a grey hummingbird hovering nearby. Her whimsical yet grounded nature brings a refreshing zest to her songs, allowing her to safely avoid a backslide into insipid Adult Contemporary sounds, a fate of some so-called neo-soul revivalists. "I Wish I Missed My Ex," for instance, is a low-slung call-and-response bop that's as jubilant as a Kelly Clarkson kiss-off, with an inventive, sunshine-filled music video which called for Mahalia to sing and dance backwards. You'd never guess that she broke down in tears three times during the 22-hour shoot, frustrated that she wasn't hitting her points sharply enough. "You just have a little cry and get over yourself," she says flatly.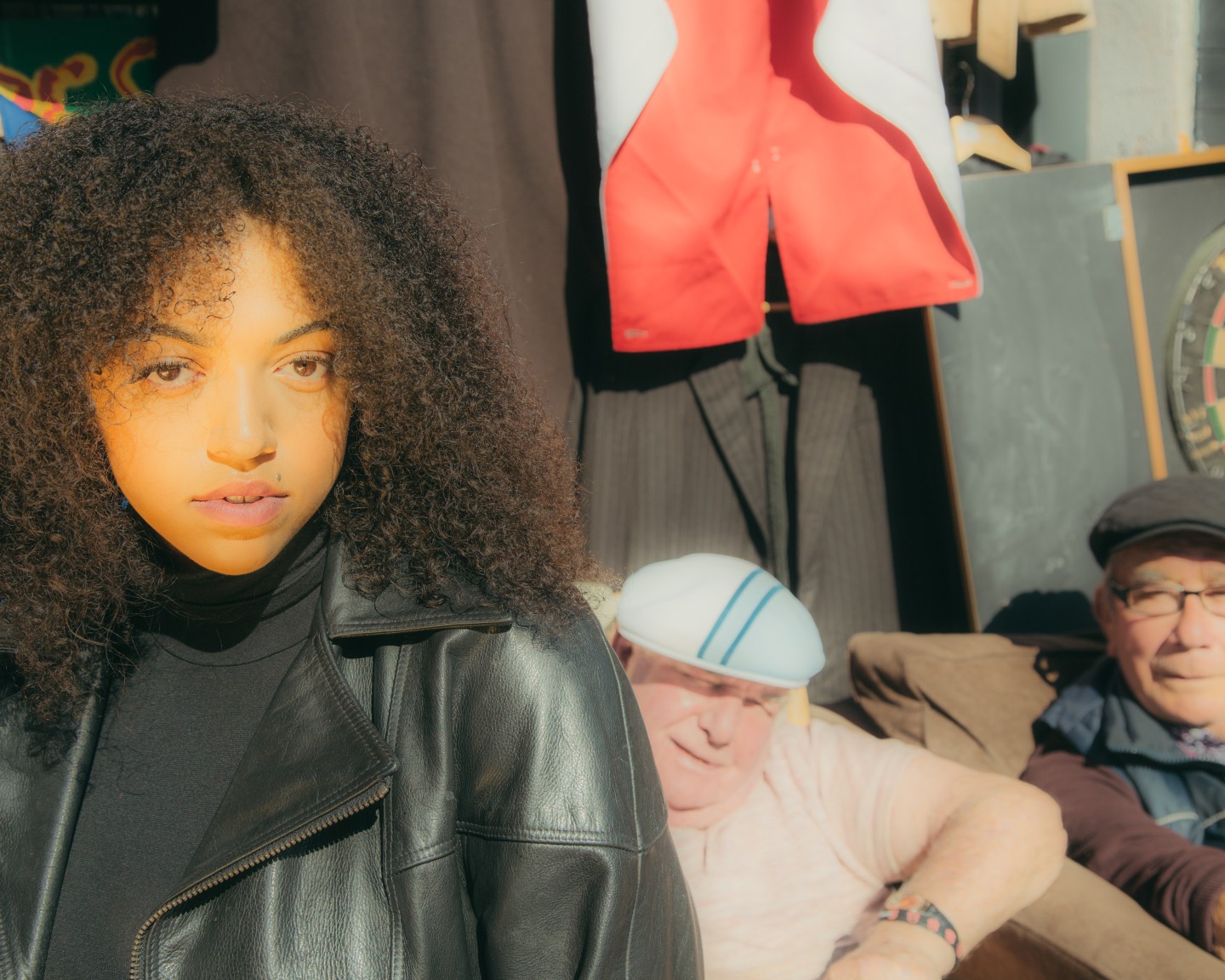 That 'chin up' mentality partly stems from the conviction that she was born to do it. Mahalia was on-stage while she was still in the womb. "My mum sent me a video yesterday of her doing a show with me in her belly," she says. "I was watching it like, 'Of course I was gonna do this!'" Her parents made music as the soul-funk duo Club O; Mahalia's dad, a guitarist, had previously toured with synth-pop legends Erasure. Born Mahalia Burkmar, she grew up in the Leicester suburb of Syston, which was small enough for her to know that there were only two other mixed-race families in town. By 11, Mahalia was writing her own songs inspired by Corinne Bailey Rae and Amy Winehouse's Frank, and being driven three hours to London by her parents to perform her compositions at open mic nights.
Later, Mahalia's mum linked her with Amy Wadge, an artist and songwriter who co-wrote Ed Sheeran's "Thinking Out Loud." Mahalia met Sheeran backstage at his Wolverhampton show, and he tweeted a link to her music. Two months later, Mahalia signed to Asylum, a subsidiary of Atlantic. She was 13 years old. "It was nuts," Mahalia says. "I just wanted to do my exams and be a kid." So, after releasing a perfectly-pleasant 2012 EP Head Space, which included a stripped-down Arctic Monkeys cover, that's exactly what she did. A year after she got signed, she enrolled at a performing arts school in Birmingham, commuting two hours every day to study acting and dance. After leaving school at 18, she released a full-length, Diary Of Me, which punched up acoustic guitar-led coffee-shop fare with dexterous wordplay and witty British slang. "Silly Girl," for example, is a song aimed at a real-life school bully, on which Mahalia sings, with a deadpan inflection, "Why be such a mean girl? / Don't be jel, be reem, girl." (Translation: "don't be jealous, be cool, girl.)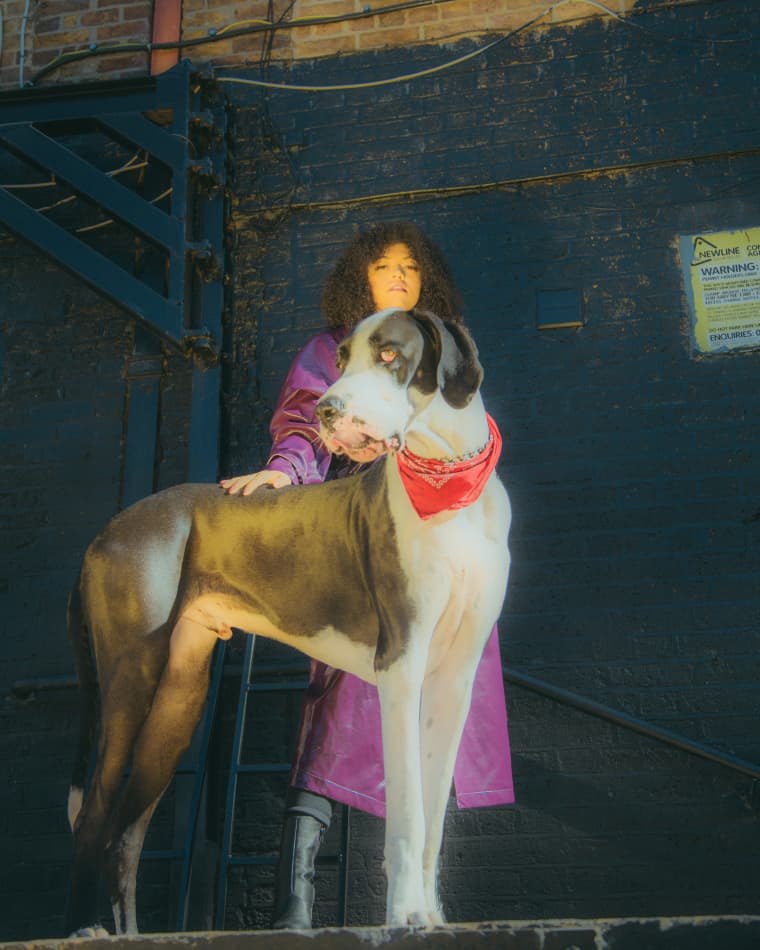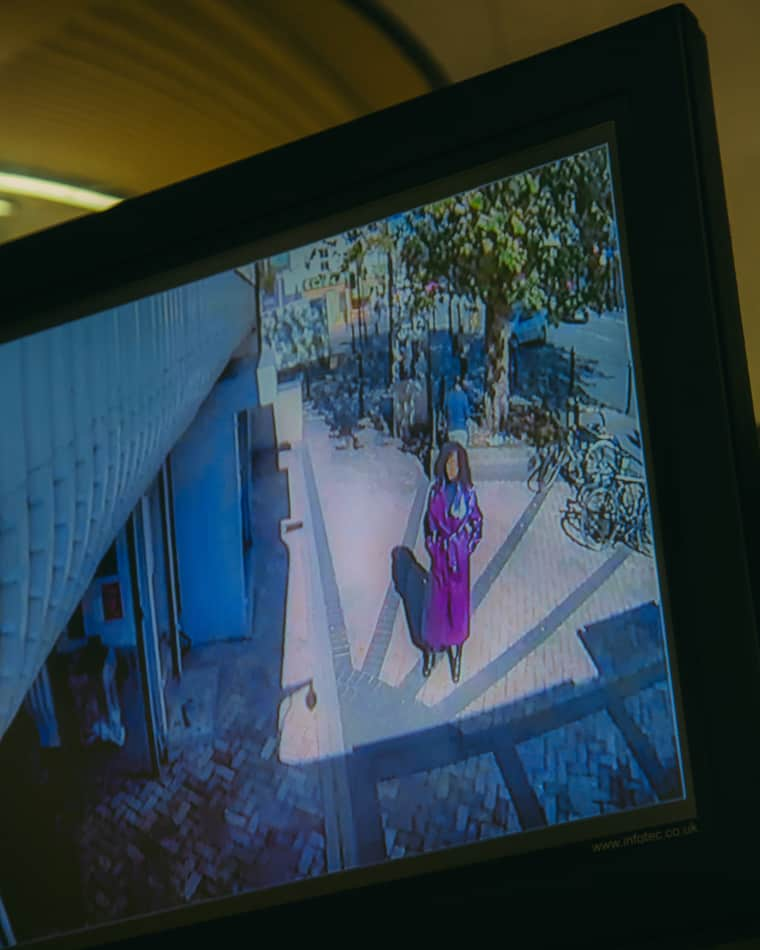 Her focused new Seasons EP, though, introduces a welcome influence from Mahalia's soulful U.S. peers. The saxophone-streaked relationship coda "Surprise Me" was practically made to accompany an after-dark montage on Insecure, while a couple of midtempos channel Kehlani's brand of flaws-and-all R&B ("You couldn't take these scars," Mahalia sings to an ex, as if with a shrug). "[In the U.S.,] R&B and soul is really dominating," she says, of her evolving style. "Not that it isn't celebrated at home, but it's not pushed in a mainstream way. I started to see myself as a global artist, and, in order to not limit myself, I slightly changed my sound."
But Mahalia's rough cut, down-to-earth mien — a quality she shares with soulful British artists from Adele to Ella Mai — remains unambiguously intact. You can bet on it paying dividends too, given that many of today's most beloved artists have had their success helped, in part, by honest-feeling personas. Mahalia is as unapologetically candid as the best of them. "If I start drinking water right before I start singing, I need to burp," she declares, in response to an innocuous question about her recent U.S. tour. "I've had like 20 gigs where I've just had to stop, and everybody's just been laughing. I love those moments," she says plainly. "I make mistakes; I fuck up."