SZA
After four years of hard work, SZA's debut album brought her worldwide acclaim. She thinks she can do better.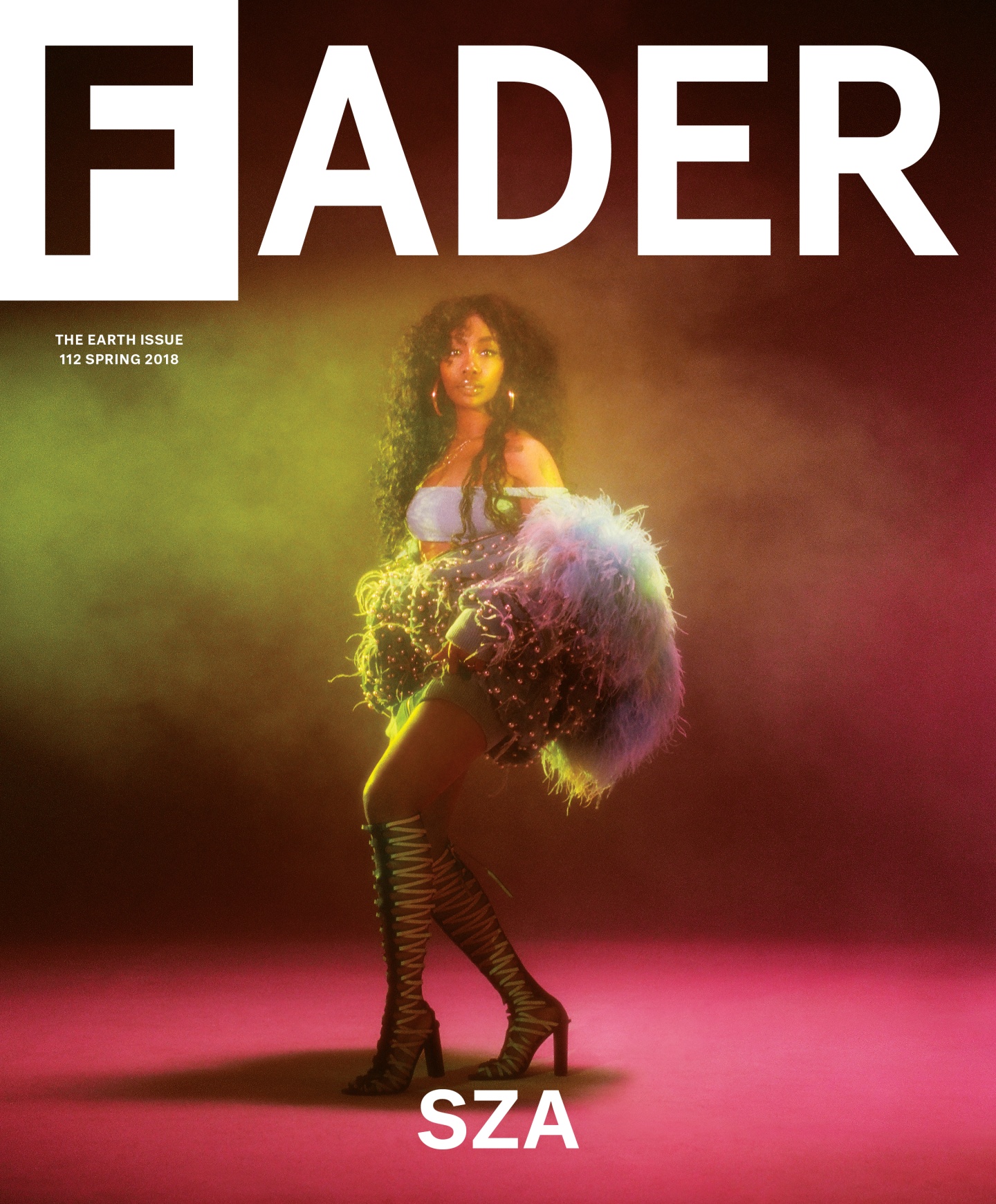 Three days into 2018, SZA sits down for her last supper. Sort of. She's leaving for Australia the next day and plans to use the trip as the kickoff for a new plant-based diet. "I have all these fucking food allergies that are consuming my soul," she says. "When I'm in Australia, I'm gonna get all-vegan everything because their produce is so fire."
Our waiter informs her that the restaurant isn't currently serving the mashed potatoes she ordered — or her backup option, a baked potato — so SZA concedes and settles for barbecue pork ribs, an order of sushi, and spinach and artichoke dip with a side of extra shredded cheese.
Like many of us, she's going into the new year with some self-improvement goals. "Trying to fix my diet. Trying to cut back on a lot of things just 'cause your body is a machine and needs shit to energize the focus, and if I'm high eating ribs all the time, I can't do anything." Her plan also includes smoking less — "a lot less." Today, however, is not the day to tackle that goal just yet; she's very high right now, she informs me immediately.
That helps to explain why she seems to waft through the room, sinking into the booth at Hillstone, a sleek steakhouse in Santa Monica, for a 3 p.m. not-quite-lunch, not-quite-dinner. She's become a frequent visitor since dining at the restaurant during her very first meeting in Los Angeles. "Normally when you go to those meetings and everyone's rich, you assume, 'Alright, I'll never be able to come here again on my own,'" she says. "But it turns out I could."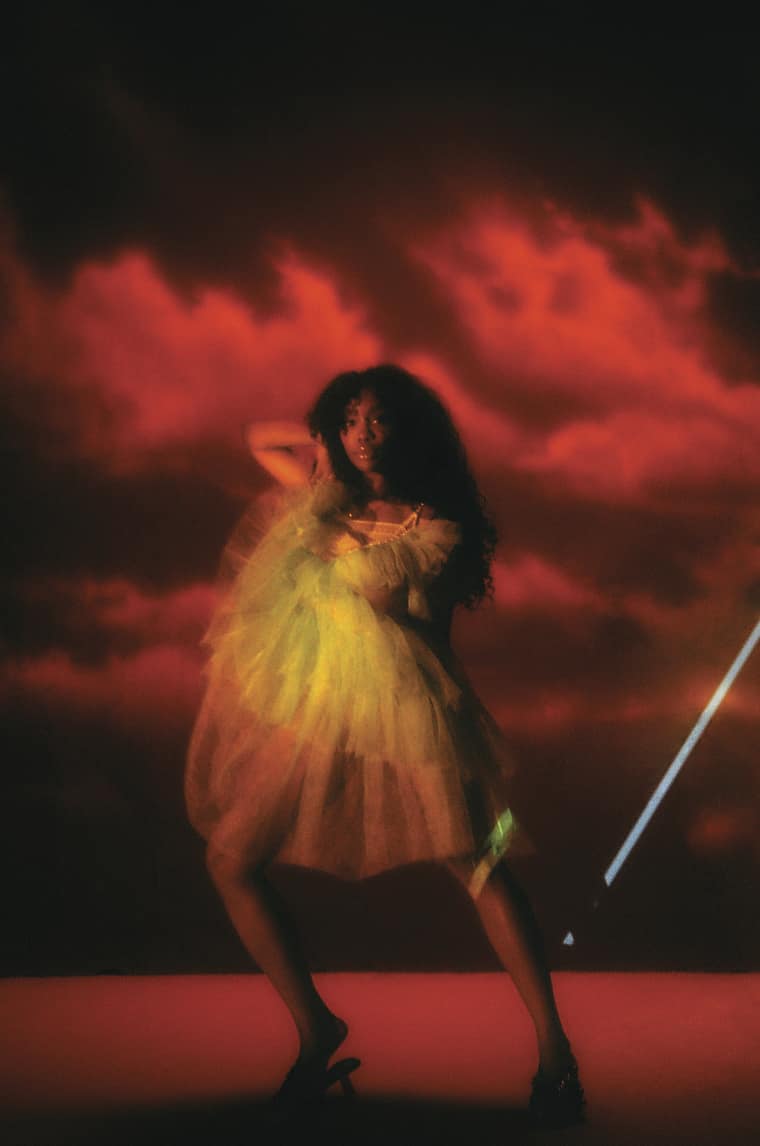 She's wearing a hot pink jacket and skirt combo made out of what looks like ski-jacket material, and her signature mass of dark hair frames her face and falls across her shoulders. Her lips, sheer and glassy, match her eyes. When I tell her she looks like she's just come from the woods, she purrs and playfully faux-primps her hair: "Oh my god. Dream. Please. Please stop." Originally, she wanted to take me to "the forest" and "smoke me out," but plans changed due to a hectic timetable filled with preparations for her trip. "The art of squeezing shit in," she says, shaking her head.
She speaks so softly that I'm always pushing my recorder closer to her, worried about picking up the sound. Her cadence is airy and drawn-out, with the occasional color of her East Coast roots, particularly when she speaks quickly or emphasizes something, like clapping her hands as she spits out the word "betta" instead of "better."
This Australia trip, which finds her playing Sydney, Melbourne, Adelaide, and Brisbane as part of the lineup for the sold-out FOMO music festival, marks a return to her chaotic schedule after a Christmas spent with "Granny" in Missouri and New Years in Kauai and Oahu. Up until the end of our afternoon together, the details of her trip weren't exactly clear — the confusion either the cause or result of all that squeezing shit in.
While life has gotten crazy for SZA, she doesn't wear it on her face or in her body language. Coming off the monster 2017 she's had, perhaps it's easier to look into the eye of the storm ahead.


SZA's first studio album, Ctrl, was released last June after a nearly two-year delay. It debuted at No. 3 on the Billboard 200 and was soon certified gold. "Love Galore," about confronting an ex and reflecting on a rocky affair, was certified platinum. In late November, she was nominated for five Grammys, including Best New Artist, making her the most nominated female artist of the year — though she ultimately went home empty-handed. Still, her biggest accomplishment, depending on where your priorities lie, may be the fact that "Broken Clocks," the third single off Ctrl, appeared on former President Barack Obama's list of favorite songs of 2017.
Appropriately, she heard the news while she was in Hawaii, his home state. "It's so weird 'cause I had been talking about Obama since I landed in Hawaii," she says. "I was like, 'Is it weird if I DM his daughters and ask to hang out?' And I'm like, 'OK, never mind I'm gonna smoke weed,'" she laughs.
The Obama daughters are just two of a number of names SZA ultra-casually drops during our time together. It's not to flex or humblebrag; that's just SZA's life now. She often expresses disbelief and downright awe that runs the risk of seeming a bit contrived. But her hesitance makes more sense when she discusses Ctrl in detail — an album that brought so much to her, by surprise. An album that topped nearly every year-end music and culture list but for which she didn't have especially high expectations. "I'm thankful that people don't think it sucks, but I'm gonna have to achieve a 10 in my brain," she says.
"Your body is a machine and needs shit to energize the focus, and if I'm high eating ribs all the time, I can't do anything." — SZA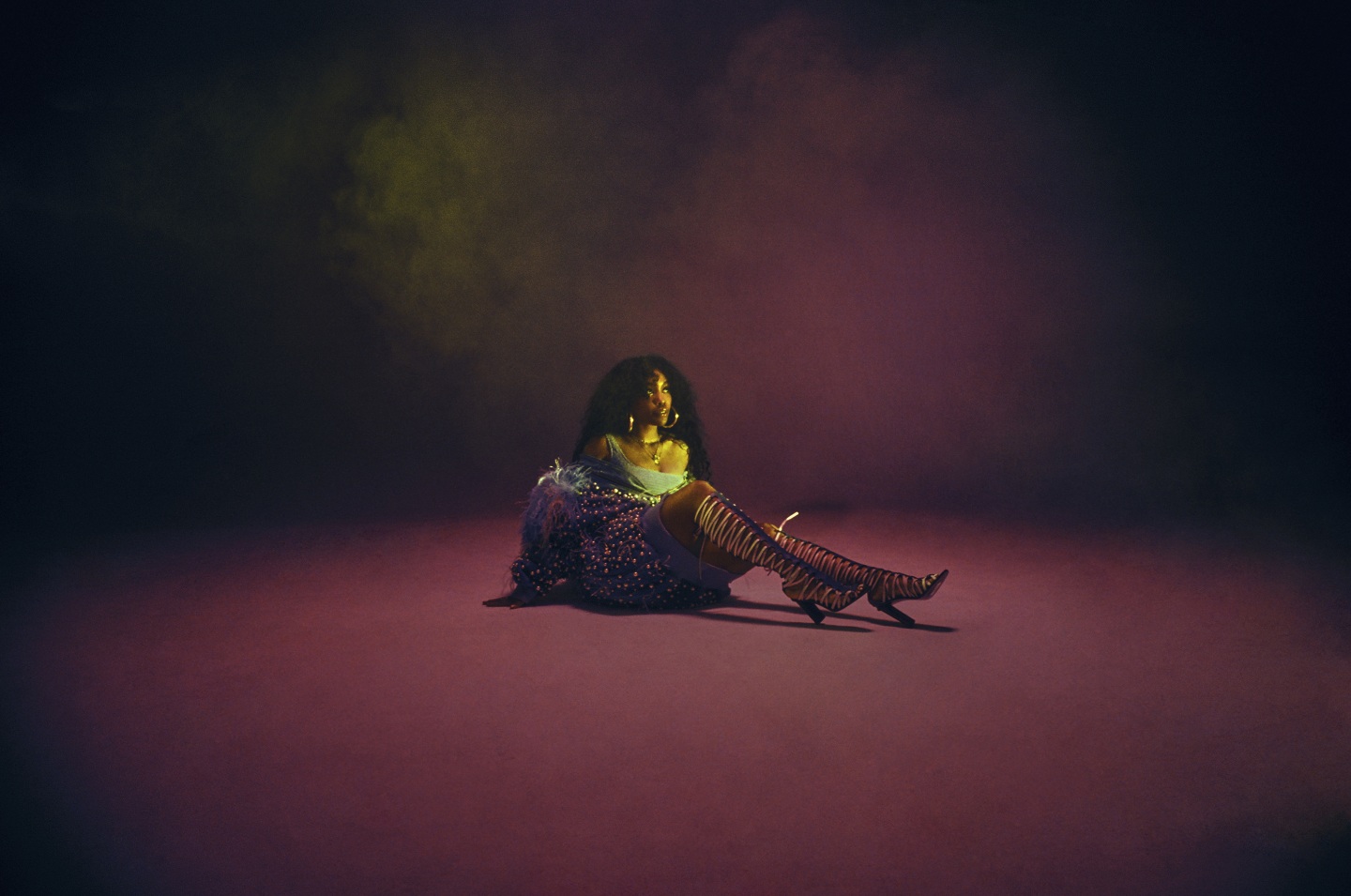 Despite being seen as a brutally honest depiction of modern love, and sometimes whatever the opposite of love is — which, no, isn't always hate — Ctrl wasn't something she'd planned or crafted thematically. When it came time, she and her team surveyed the tracks and edited the album down to what we know now. "I just made a gang of songs over the course of four years. Heard 'em all together and I was like, 'Huh, alright.'"
I almost want to shake her because even if Ctrl isn't a 10, the reception was enthusiastic and positive and the album clearly resonated, particularly with young women. For all the success and all the acclaim, there's still a disconnect between how SZA sees herself and how the world sees her. "I didn't even fuck with my own album, so I was so confused and almost, like, angry that everyone fucked with it so much," she says. "It meant everything I felt about myself was wrong. And it was just like, If that's not the truth, then what is the truth?"
Of the album's most successful single, she recalls this telling interaction: "I think when 'Love Galore' went platinum, Donald [Glover] texted me like, 'Do you still think it sucks?' And I was like, 'I dunno.'"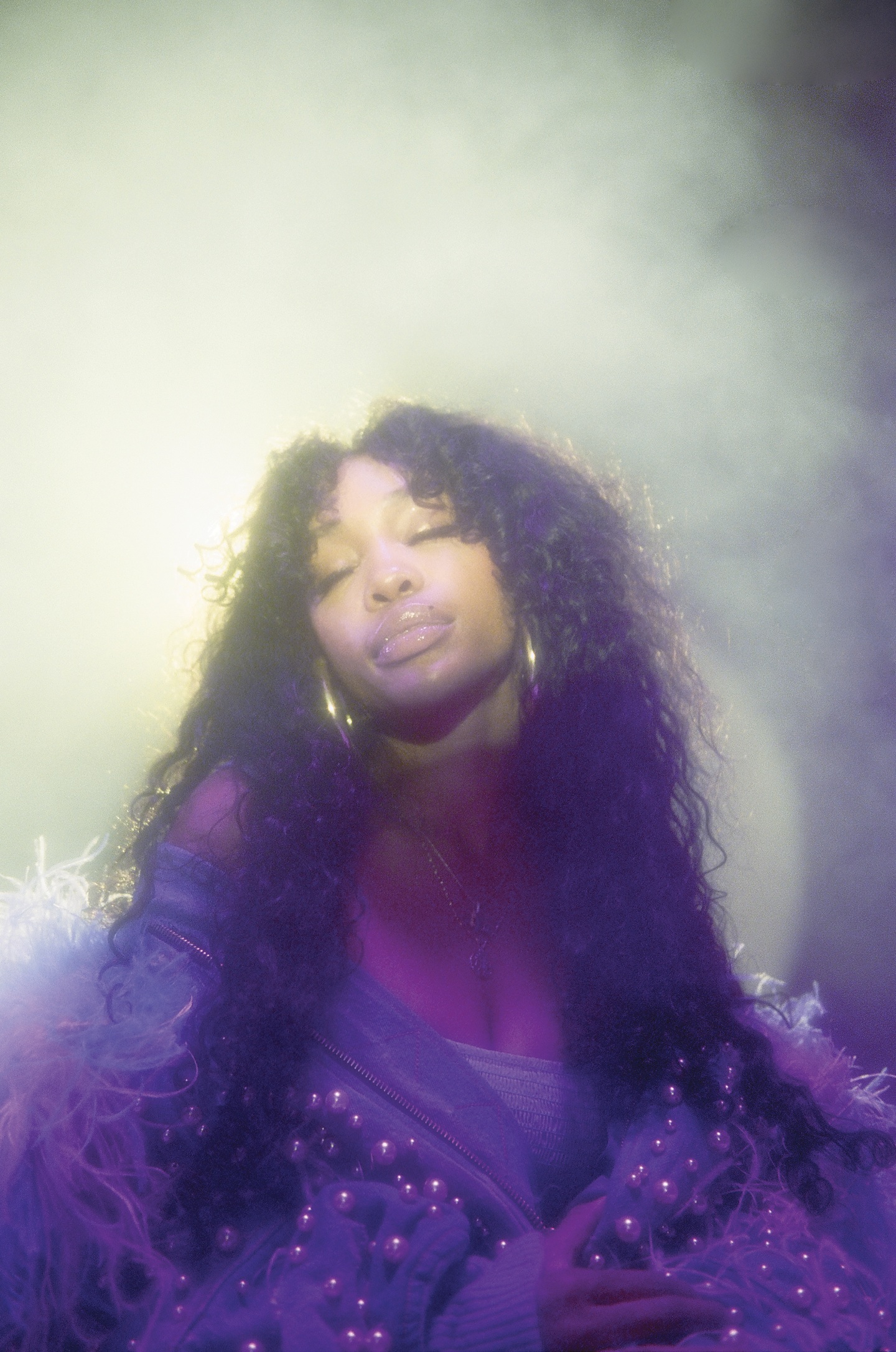 If her path to Ctrl was somewhat unexpected and winding, it's appropriate that the time before it was as well. SZA was born Solána Imani Rowe in St. Louis, Missouri, and grew up the daughter of an executive producer at CNN (her father) and an AT&T executive (her mother) in the affluent suburb of Maplewood, New Jersey. Though her parents practiced different religions — her father is Muslim and her mother a Christian — she was raised Muslim and attended a Muslim prep school. She was a gymnast for 13 years and, in high school, also a cheerleader, though her other extracurricular activities were limited. She wasn't allowed to watch TV or listen to the radio; her music world was limited to whatever her father enjoyed, namely jazz classics from Billie Holiday and Miles Davis.
After attending three different colleges, where she studied marine biology and ultimately dropped out, SZA took a succession of short-lived jobs including bartending and working at Sephora. When I ask if she lived at home during that time her voice is firm: "No. Hell, no," she insists. "Once I started getting bread, I just lived anywhere else but home. And if I didn't have bread, I would rather, like, just couch-to-couch. My parents didn't fuck with the way I was moving, so I didn't really have an option."
In 2011, she became acquainted with Top Dawg Entertainment, meeting label co-president Terrence "Punch" Henderson at a Kendrick Lamar show where she was distributing merchandise for a clothing label. She stayed in touch with Punch as she began recording music, at first with her brother Daniel, a rapper who goes by MNHATTN, and later by "snatching songs off SoundCloud" and recording over the stolen beats and arrangements. It was all "hella casual," she says.
Eventually came the release of two EPs: 2012's See.SZA.Run and S, which she released independently in April 2013. Four months later, it was announced she'd signed with TDE. Her first studio EP, Z, followed in April 2014. In between working on her own projects, she became an in-demand songwriter, creating hits for Rihanna, Nicki Minaj, and Maroon 5. The plan was to release her proper debut, then tilted A, in mid-2016. She told Entertainment Weekly in May of that year that the project would be out "while everyone is still in a bathing suit." Her prediction would be off by about a year.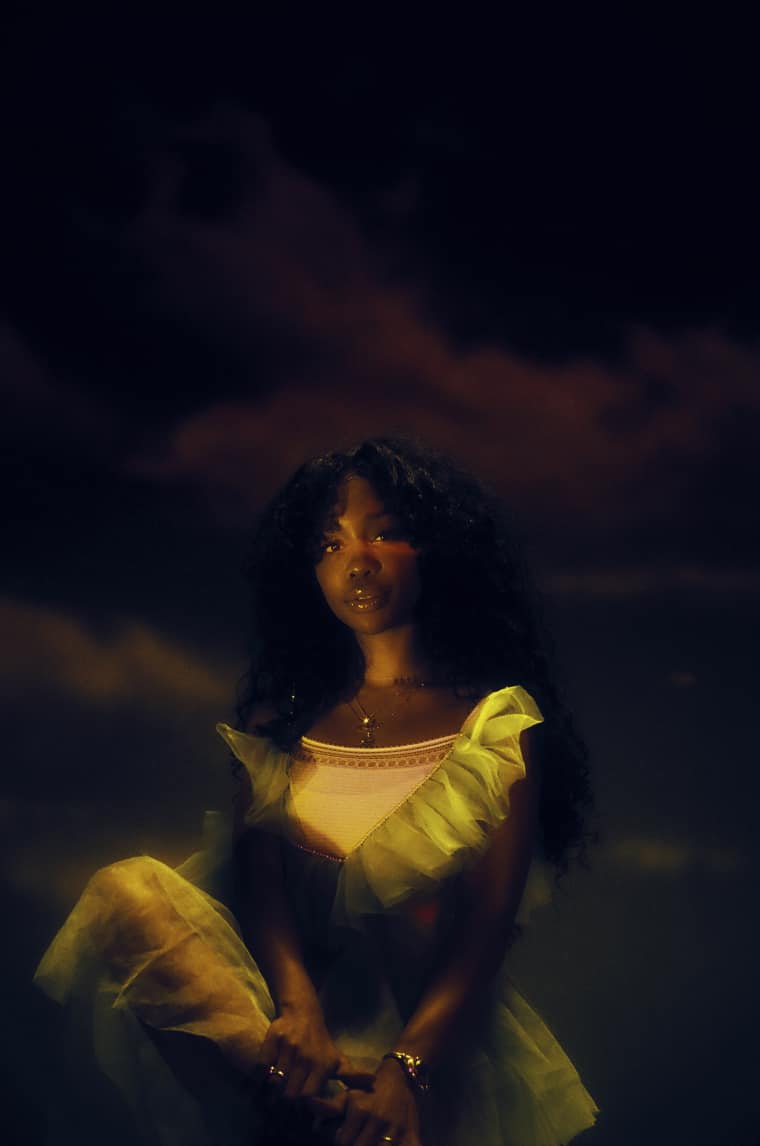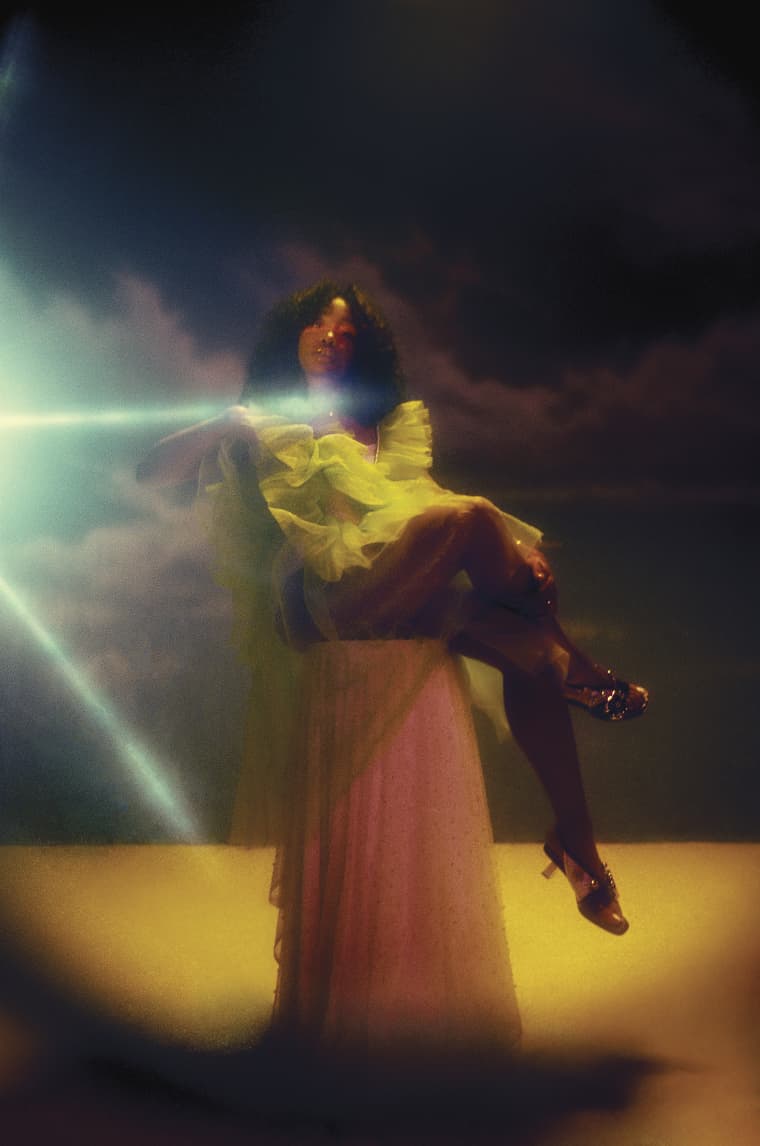 SZA likes to repeat this advice: You're never as good as people say you are and never as bad as people say you are, either. Advice she now can't remember who passed along to her. Advice that was probably useful following the late December release of her music video for "The Weekend," a balmy jam that samples Justin Timberlake and finds SZA plotting a sort of time-sharing system for a man: "My man is my man is your man / Heard that's her man / Tuesday and Wednesday, Thursday and Friday / I just keep him satisfied through the weekend / You're like 9 to 5, I'm the weekend."
The video was her first collaboration with Solange, who directed, and it represented a departure for SZA. That Solange lent her vision to the project is almost immediately apparent to anyone remotely familiar with her work. The visuals find SZA with a pensive stare, perched on a marble balcony, slowly writhing. Later, she dances alone in an abandoned parking lot in clear, latex getup. The collaboration, which features a handful of other stark spaces, came together "just on some homegirl shit," SZA says. For her part, she loves the video, calling it a blending of their two worlds. "This is the way she sees me, and it's beautiful."
The overwhelming response, at least on the internet, was less generous, the general consensus being that Solange injected too much of her own taste and aesthetic. The criticism played into larger speculation about how much SZA in this era of Ctrl had changed. To some, it served as a sort of avatar for the idea that TDE and the music industry as a whole had crafted her into someone else, with more confessional lyrics, a wider sonic influence, and the adoption of a more polished look and notable weight loss. The question then becomes: Has the polish and shine simply revealed who SZA has always been, or is it a veneer for who she's being made to be?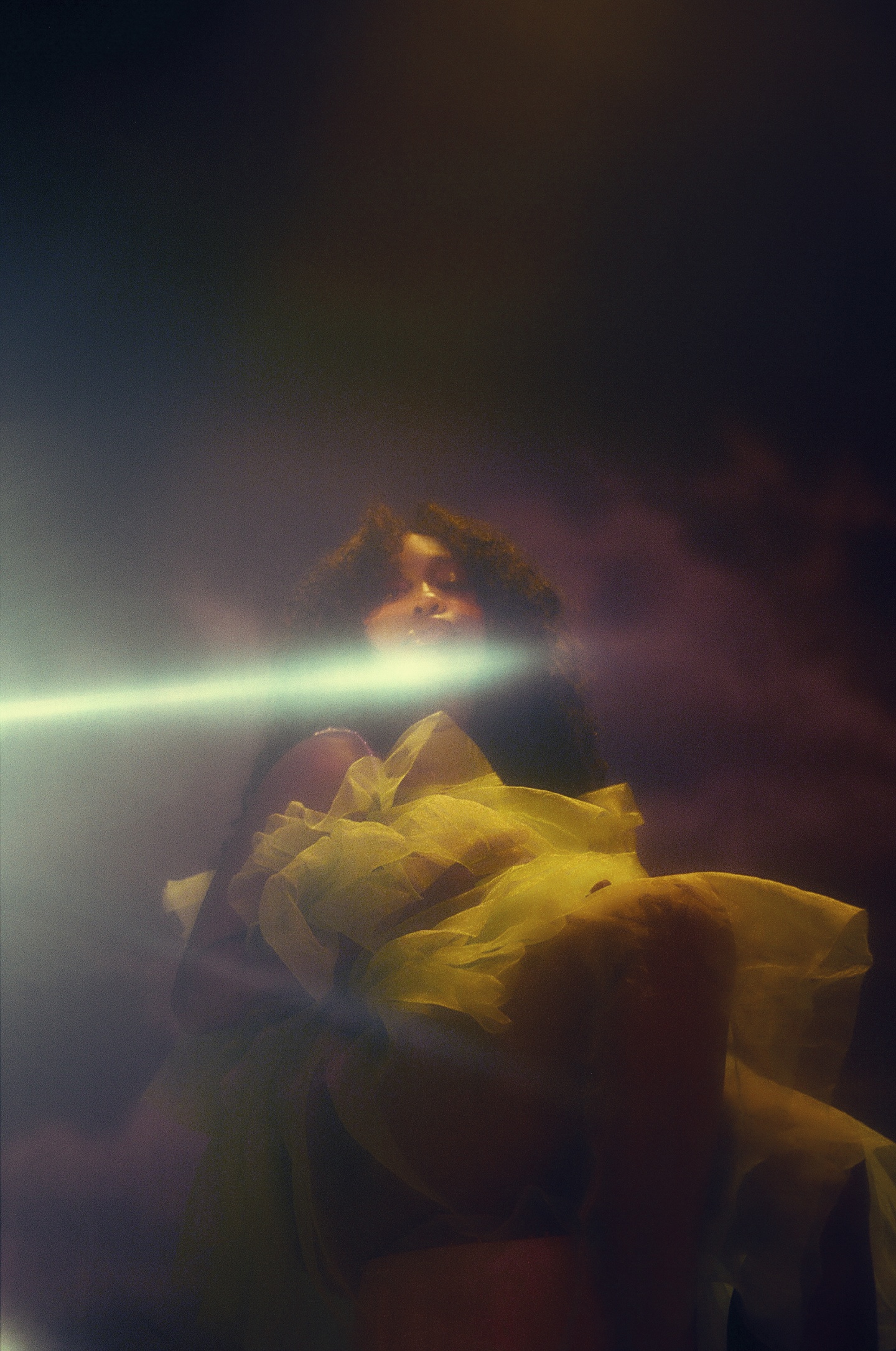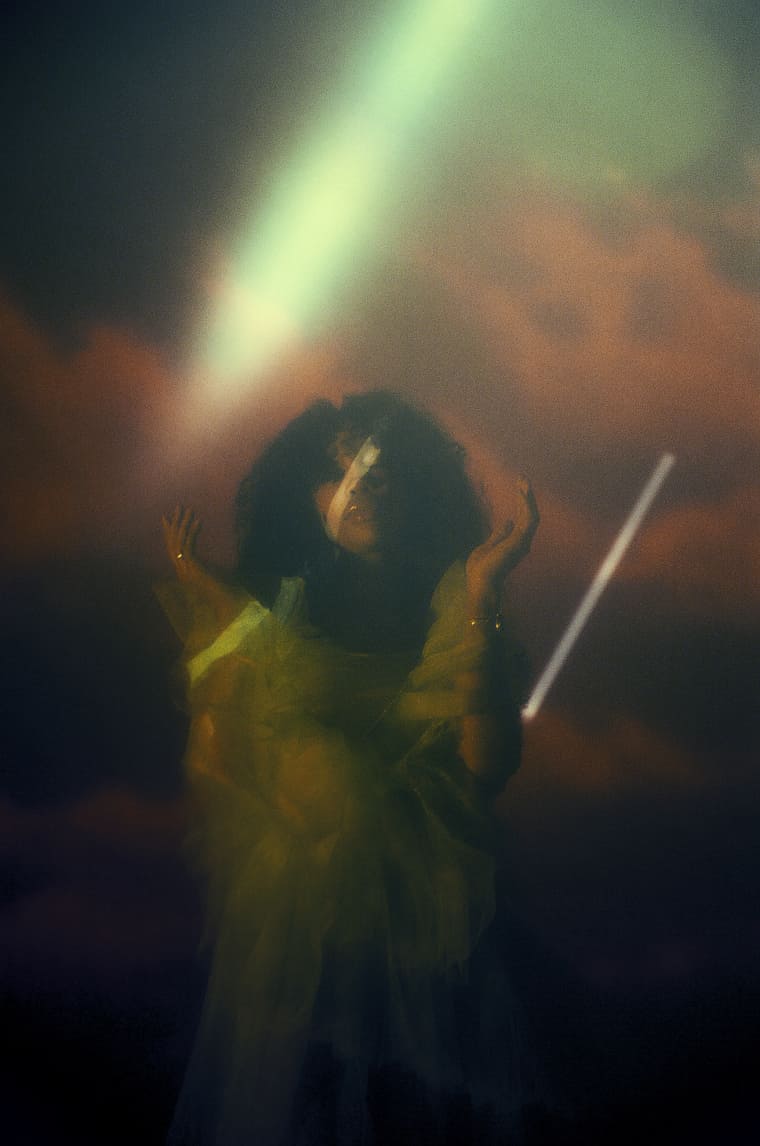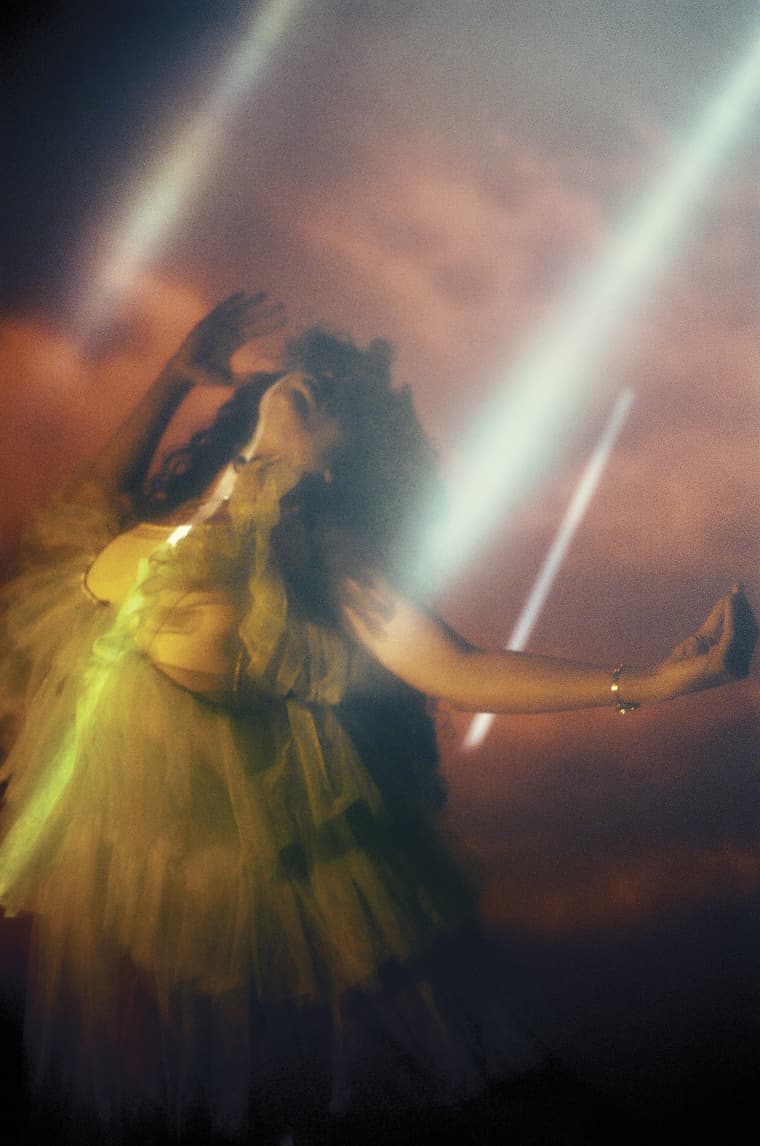 "I didn't even fuck with my own album, so I was confused and almost angry that everyone fucked with it so much." — SZA
SZA says the initial response stung. "I was upset at first, cause I was like, Ugh this is my character. How can people think this about me?" But she quickly got over it. It helped, again, that her expectations weren't particularly high. "I cared so little about that song," she says. "I made that song in two seconds. That was like a throwaway, and then it was like, What about that 'Weekend' thing?"
I consider the possibility that her unfazed approach to the album and the response to it is almost a defense mechanism — setting your sights low so you won't be disappointed. At the same time, SZA talks so much about minimizing the ego, balance, conversing with the universe and being open to what God has in store for her that it's as if she meditating out loud.
And she's not at all unwilling to confront the notion that her success and popularity might be some sort of a ruse, looking for a confirmation of her suspicions in the most likely place: online. "You know what I started doing? Hitting up the same people who were yelling at me and asking them, like, 'What was wrong?'" She talks about one 16-year-old girl who chose Christmas Eve as the time to jump into her Instagram comments and call her a disappointment to pop culture.
"I'm just like, 'I don't argue with kids, but if there's something that's making you feel this bitter on Christmas Eve, I just want you to know you can talk to me and like I'm not gon' judge you. My DMs are open for the rest of the night.'" The teen, SZA says, told her "some crazy shit that might make somebody lash out."
She laughs it off when I call her Dr. SZA, holding therapy sessions over direct messages. "I think certain things are outlets for people to lash out and be angry or whatever, so they don't go in and cut bitches at work tomorrow. And honestly, if I'm that catalyst, go 'head sis. Like, get your shit off. I don't know. Don't hurt nobody."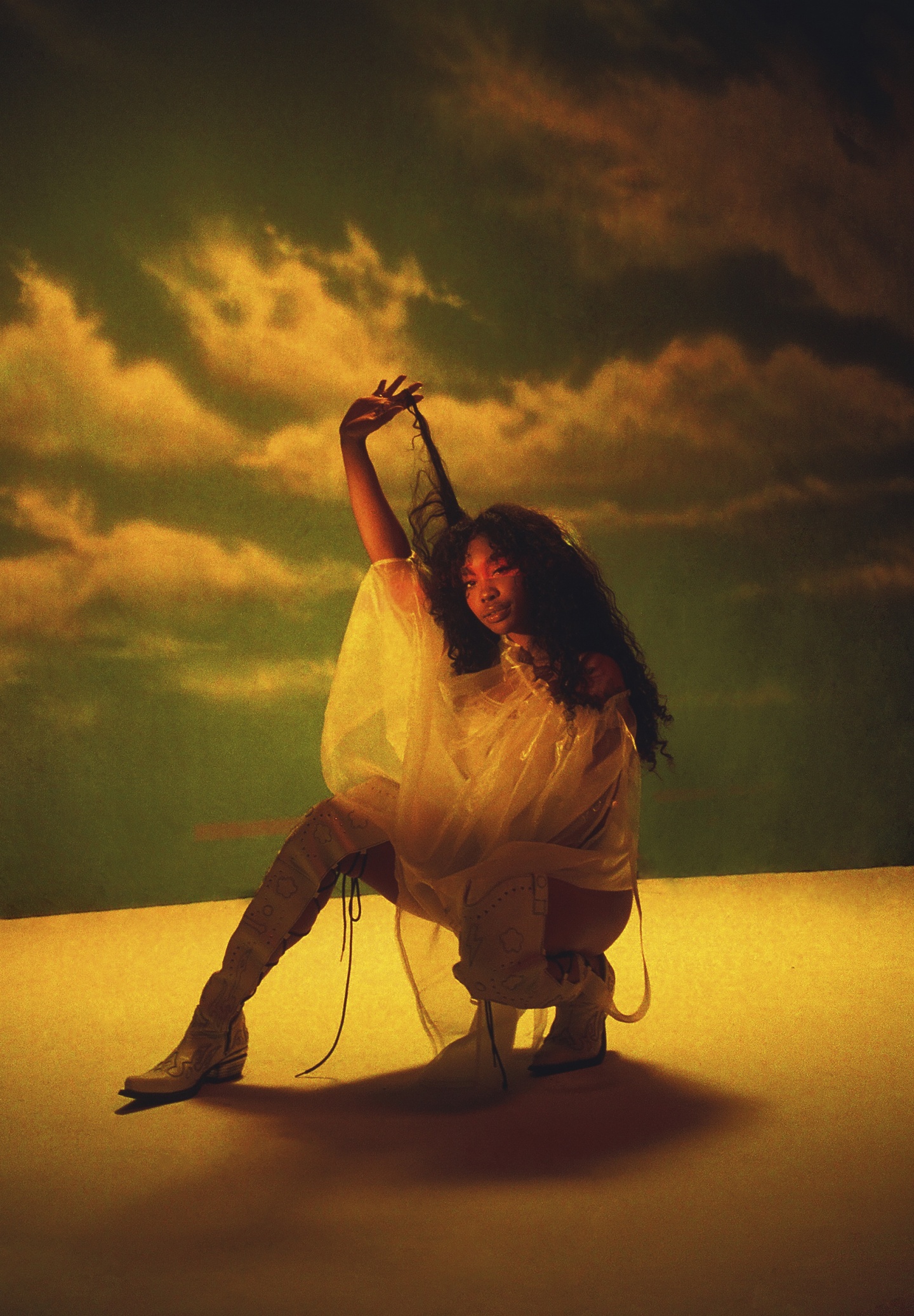 It's almost funny to remember that at one point, there were real concerns over whether we'd ever see a SZA album release. On top of the years spent recording and the delays, there was her now-famous resignation tweet. "I actually quit," she tweeted. "@iamstillpunch can release my album if he ever feels like it . Y'all be blessed ."
One reason for the delay might have been TDE's inability to figure out exactly how to manage its first and only female signee. SZA admits that being a woman in the music industry, and the lone woman on her label, can be wild: "You're forced to meet new people. Most of them are men. Never even had this kind of dynamic before, like, it's fucking crazy. And it can drive you crazy if you don't just understand how to utilize it." But ultimately, she says, it's a good fit. "I kinda carry myself like them but messier." Though she's done more than just fit. Her presence and music have helped flesh out the label and expand upon the TDE brand. She's featured on Kendrick Lamar's "All The Stars" off the Black Panther soundtrack and this spring she'll join the rapper as fellow headliner for the label's The Championship Tour.
SZA signed with RCA Records in April 2017 and Ctrl was out a swift two months later. In an interview with Beats 1 in July of 2017, Interscope co-founder Jimmy Iovine argued that it was all part of a plan by TDE, which still manages her, to gain better leverage for the ultimate deal. "Five years ago, she gets 15 percent, 12 percent," he said. "Now, they own everything and got a 70/30 split the other way. Cause they were able to build a buzz in technology on their own."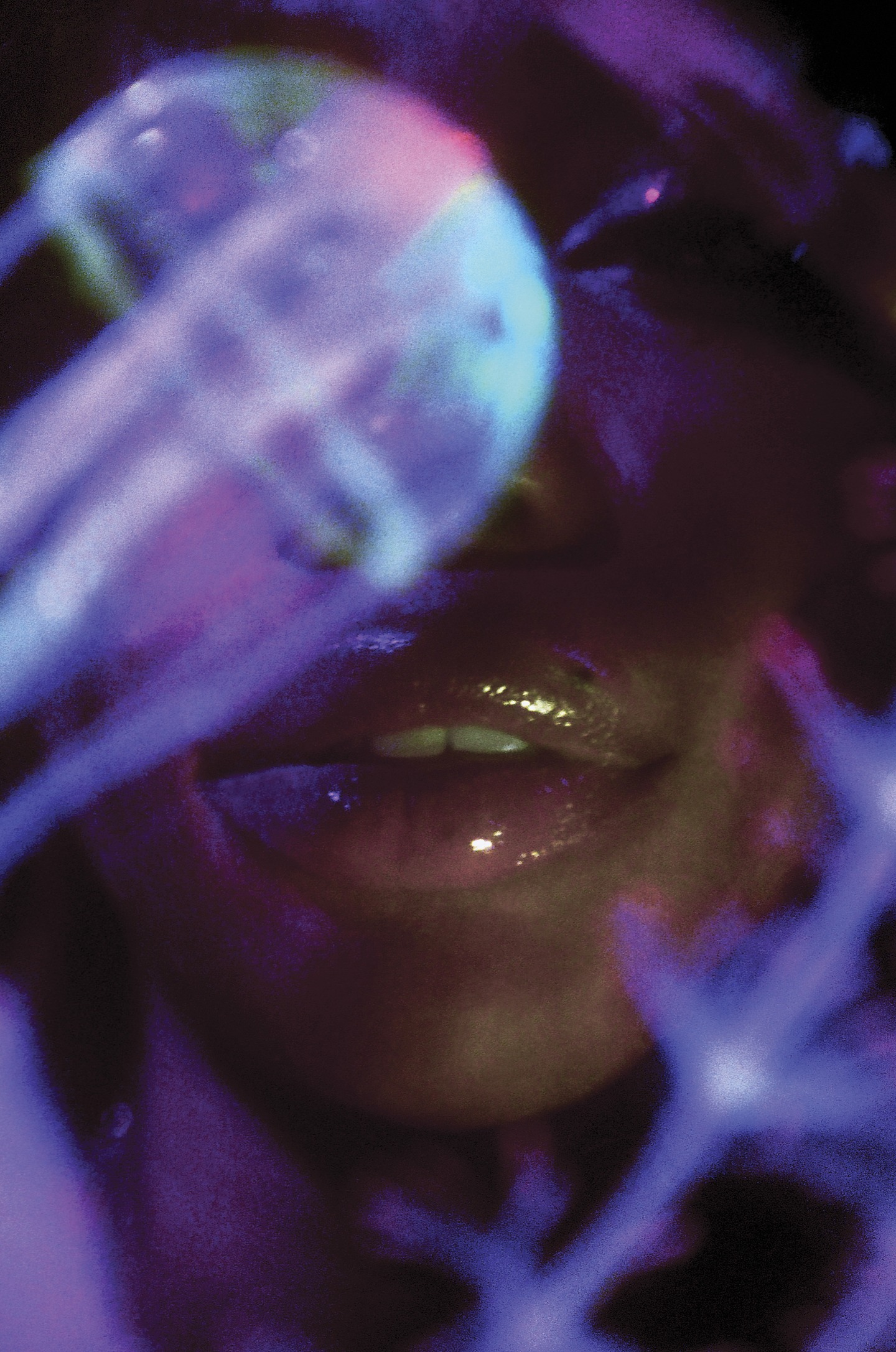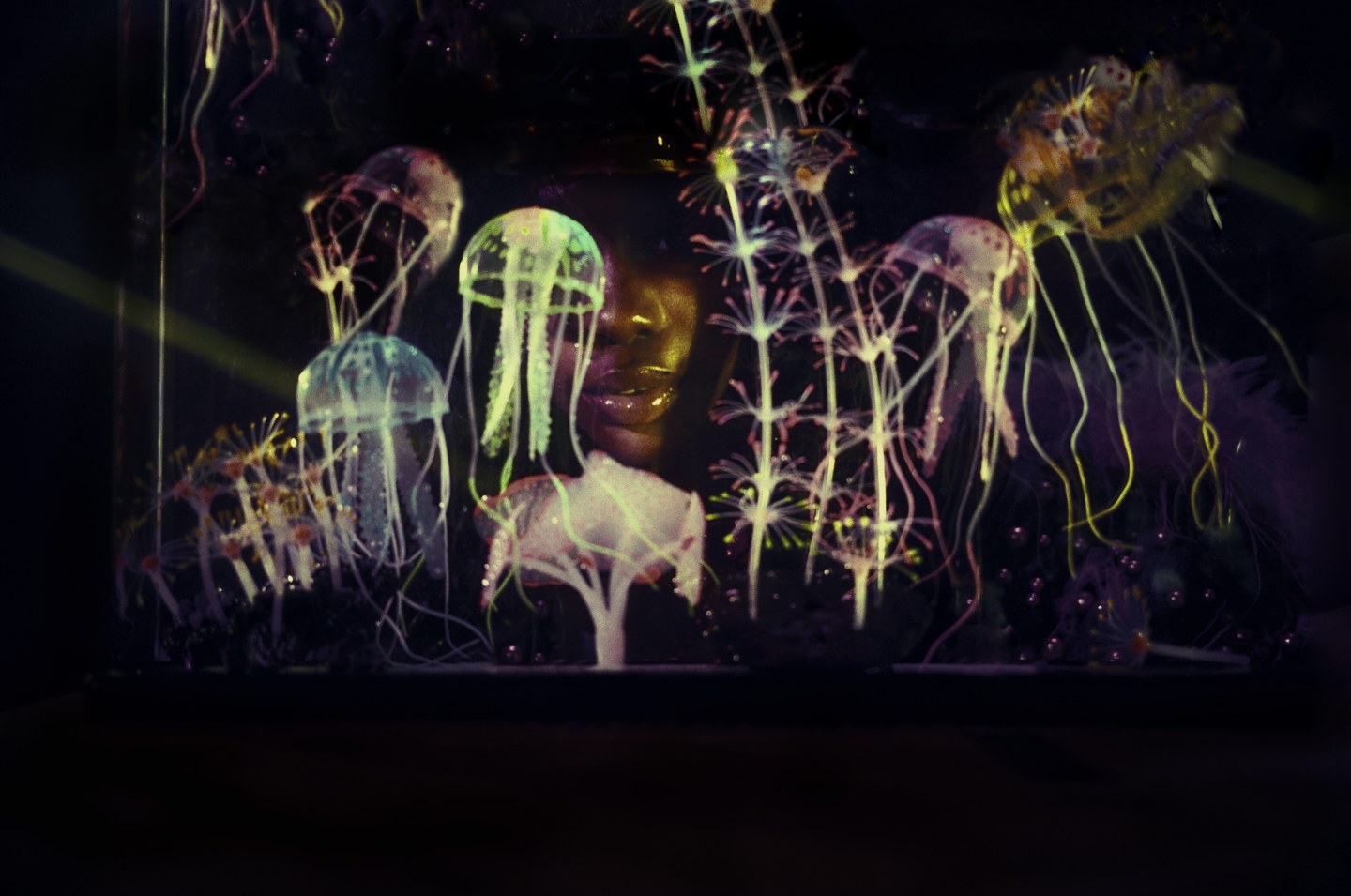 When I ask Tunji Balogun, the Senior Vice President of A&R at RCA who signed her to the label, whether it was planned that way or just a happy accident, he laughs. "I would say somewhere in between those things."
Initially, SZA laughs off rumors about whether we can expect a follow-up project this year, rumors that began to circulate after she told the Los Angeles Times in October 2017 that she was working on new material with Mark Ronson and Tame Impala. "You crazy," she tells me when I ask if she'll have another album this year. "Shit, if I could sit down and make one," she says. But a minute later, it's as if the timing of it all just hit her. "No, no actually, 2018 just started. Definitely. Actually, I could do that shit in six months."
As we leave the restaurant, she twirls around on the sidewalk, her jacket billowing behind her, her face to the sky as she soaks in the warm Los Angeles evening. She says she wishes we could have started the interview now, when she's way less high. It may be the dissipation of the marijuana or just the fresh air, but she looks energized.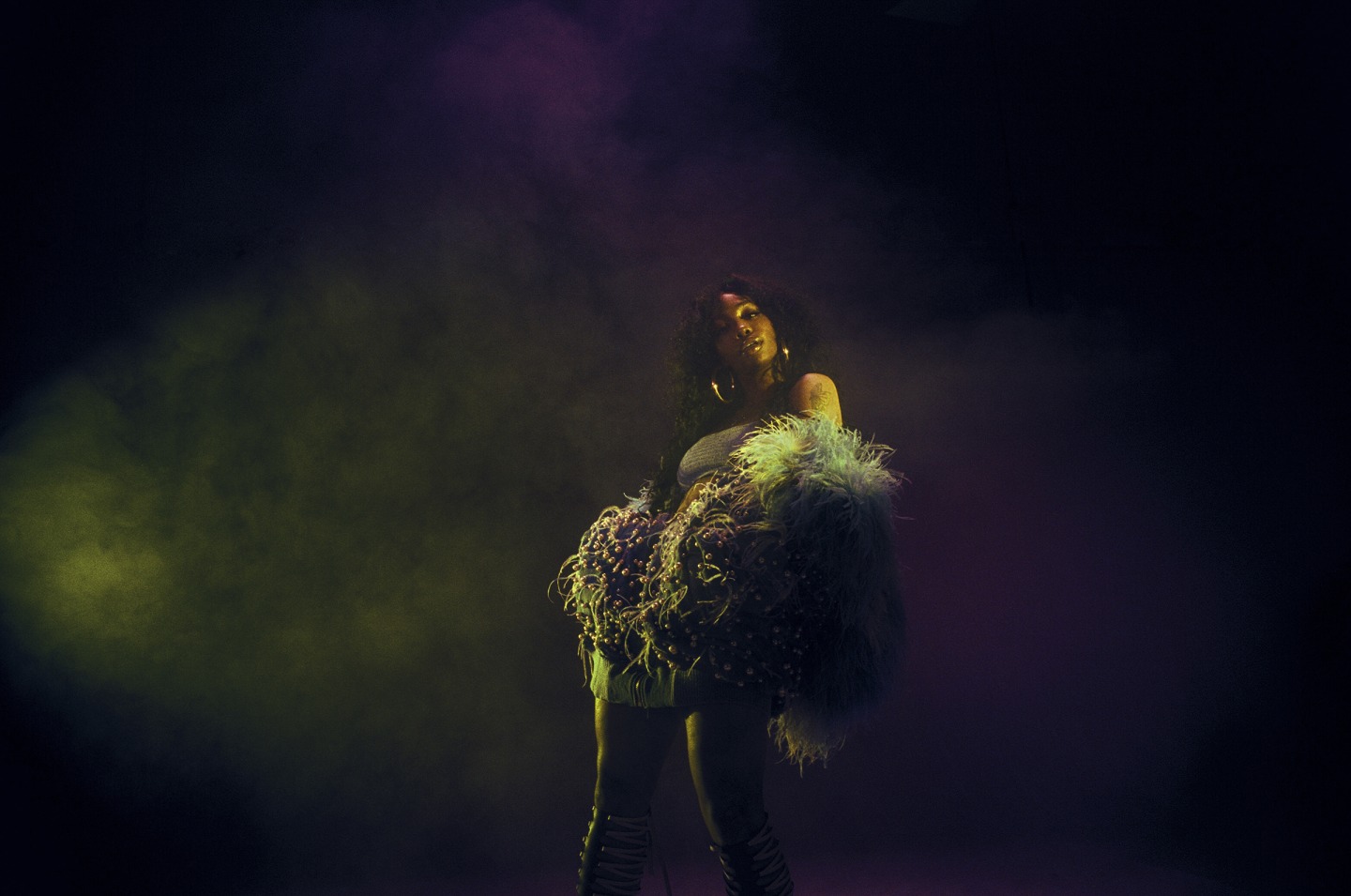 When I speak to her a few weeks later, after the Australia trip, that enthusiasm seems gone. To be fair, she's laid up sick with a cold and trying to nurse herself back to health before a show the next day in Virginia. She assumes she'll start recording in the months before this current tour ends and the TDE one begins in May. Beyond that, she isn't clear on much of anything. "I'm not sure. I have no idea, actually," she says, "I have no idea."
What she does know is that she wants to put down stronger roots in her adopted home base of Los Angeles, noting that she needs to get around to buying a house the way someone might make a mental note to pick up a carton of eggs on the way home from work.
SZA's plans for the future sound less like actual plans and more like general movement forward where she'll hopefully encounter what comes next. It seems somewhat fueled by the lack of permanence that is the life of a musician and the side effects of fame and celebrity. She describes feeling like an inanimate object at times — something talked about rather than to — and she's become acutely aware of that shift. "Sometimes I feel disconnected, but not by my own decision," she says. "It's really people who separate you from them."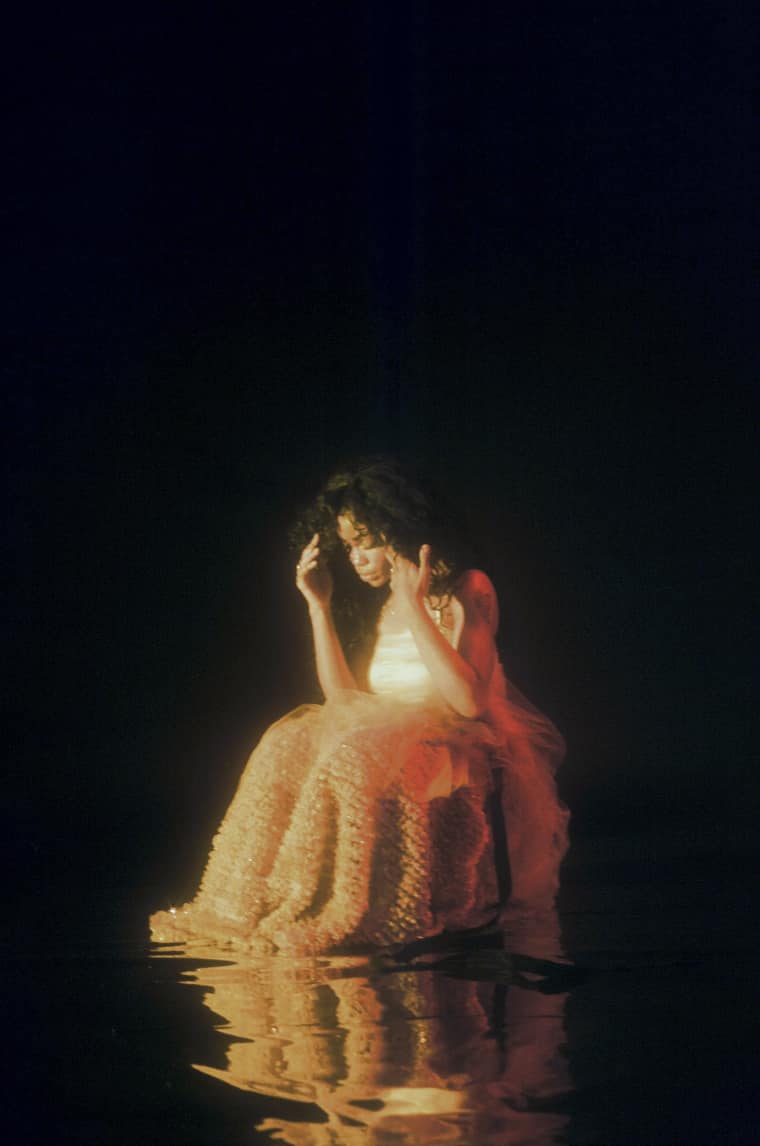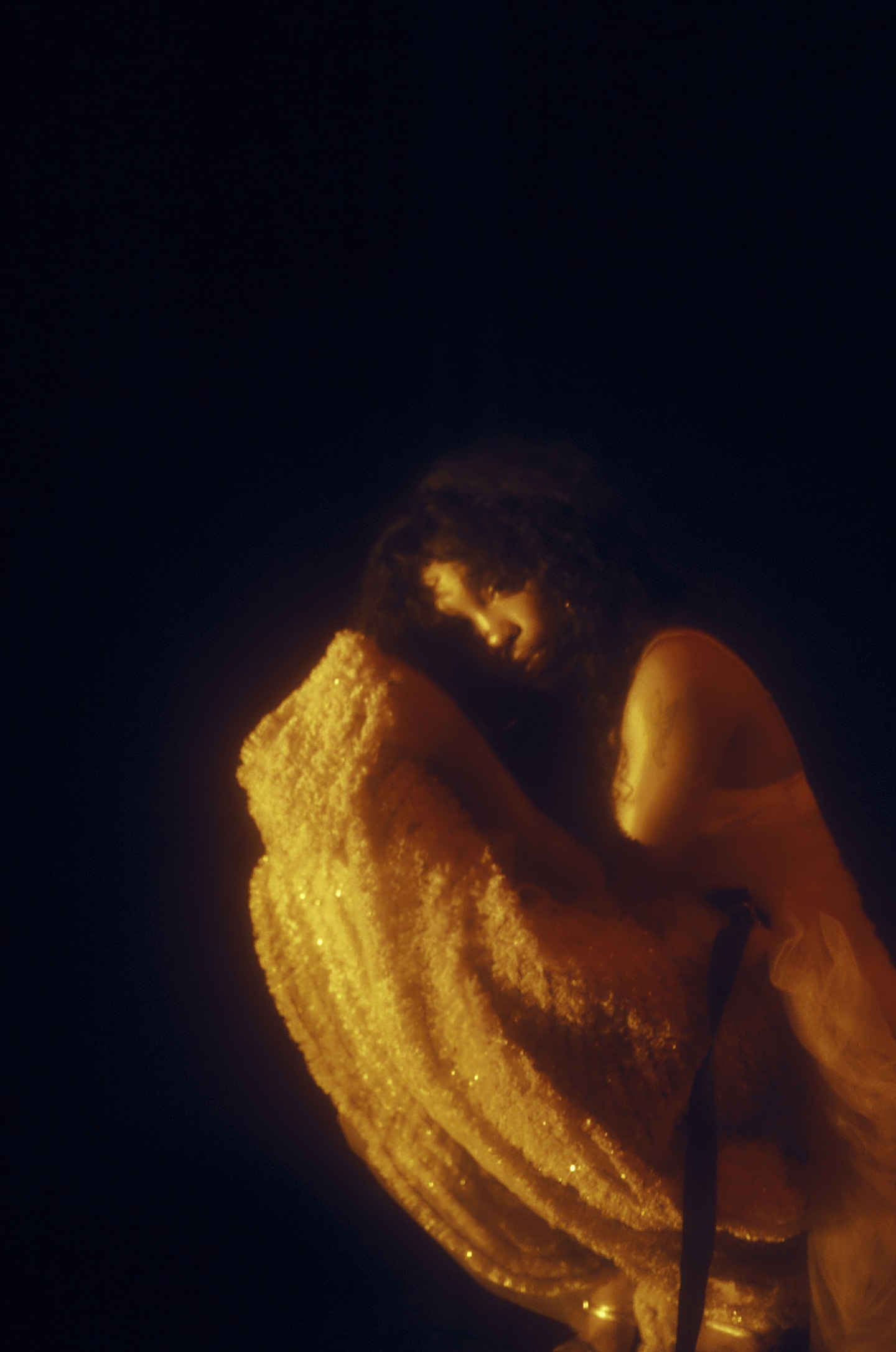 Moving through the world with that feeling, there are bound to be some surprises and encounters that either reinstill your connectedness to the "real" world or highlight your distance from it. While in Australia, SZA says she and her entourage were subjected to a number of racist encounters. At one point, an airport customs agent looked at her passport and asked if she was from the Bronx because she "looked tough." She says it was the first time in her adult life she'd found herself subject to such open stereotyping. "Before you open your mouth, before you even say anything. Even if you're wearing a two-piece silk suit. It doesn't matter," she says.
Now she looks back at the moment and laughs, mostly at the ignorance of it all. She cites her mother, "a chocolate woman," who SZA says "integrated into the first schools in her area," as the person responsible for her reaction. "I just take after my mom in the sense that she's always been like, 'Well, that's laughable.'"
With SZA, if something isn't "weird" or "random," it's "funny." It's funny that back in America her first class boarding ticket is often double- or triple-checked because why would this black girl be in first class? It's funny that one of her ex-boyfriends has been scheming to get a ticket to one of her shows. It was funny when she lost her hard drive, after Ctrl was released, only to have it turn up in one of Kendrick Lamar's lock safes when the studio was shut down and the building cleaned out months later.
There's a lesson in her mother's laughter: they can't touch you if you don't let them. Instead of looking for revenge or some other sense of satisfaction that you've won, you can shrug, laugh, and keep it moving. SZA now tries not to sit in those moments in a way that breeds a desire for an "I told you so" moment. I ask her about those times — of being able to look back at trifling ex-boyfriends and haters, having achieved all she has with a sense of victory. "It was easier to be that person before because I was fueled by revenge," she says. "When you stop being fueled by revenge, your no's catch up to you in a different way. You have to look for the lesson. And that shit is hard. But it's very, very gratifying when it's done."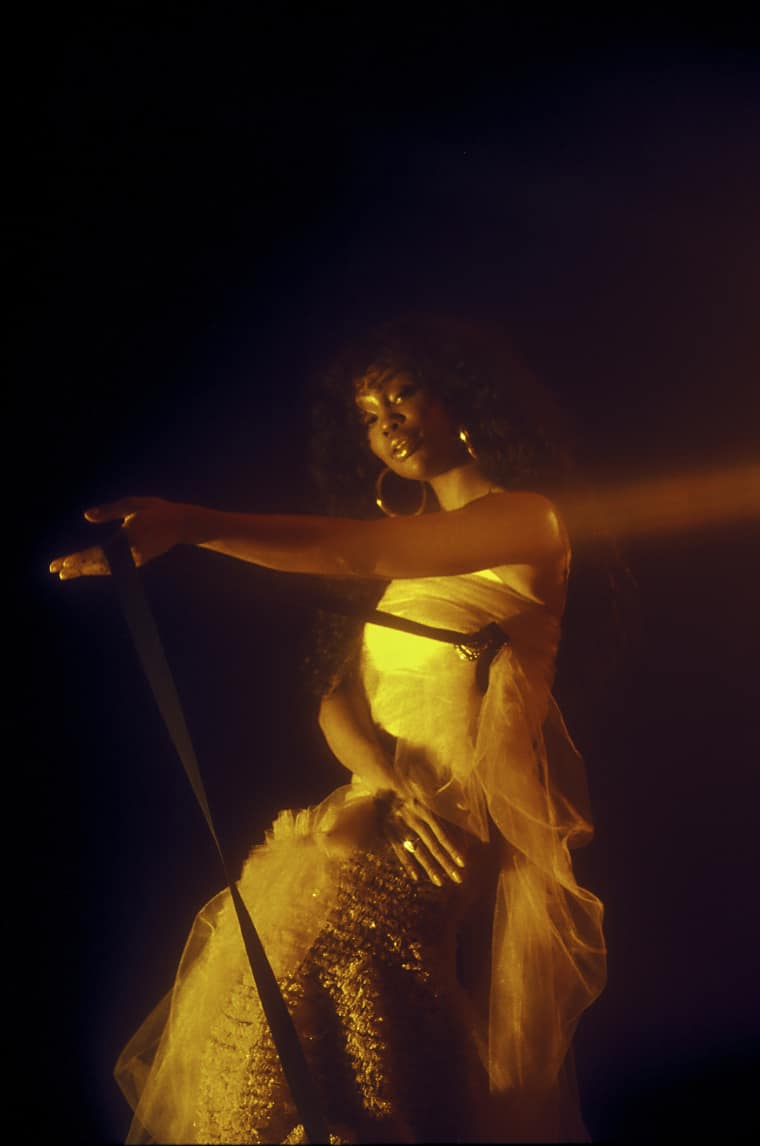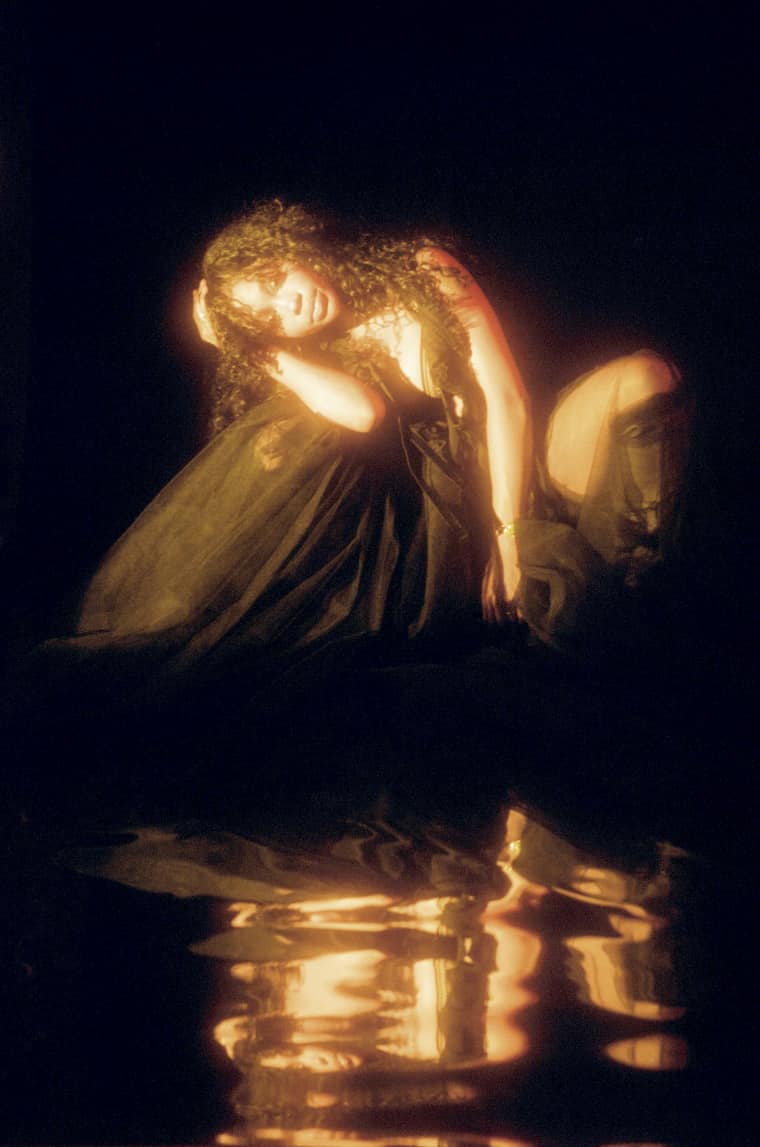 SZA says she wasn't let down by her experience at The Grammys because she didn't place much stock in it to begin with, calling her live performance "random" and noting simply that the ceremony was "chill" and that she liked her dress. When I press, she offers: "I'm not as mad as I thought I would be." When I ask how upset she thought she'd be, she doubles back: "I didn't have any expectations, actually. That's why I wasn't super upset."
She sounds equally unfazed in regard to the comments by Neil Portnow, current president of The Recording Academy, that female artists need to "step up" if they want to take home awards. "Perhaps folks place too much importance on the entire situation in general," she says. "And place too much importance on the institution."
Even so, those institutions have anointed SZA, whether it be starring in a new slate of Gap commercials, performing at a Proenza Schouler party during New York Fashion Week, or, snubs aside, her appearance at The Grammys. Her music was also heavily featured in Insecure, one of the buzziest shows on television, and her presence there said something.

"Sometimes I feel disconnected, but not by my own decision." — SZA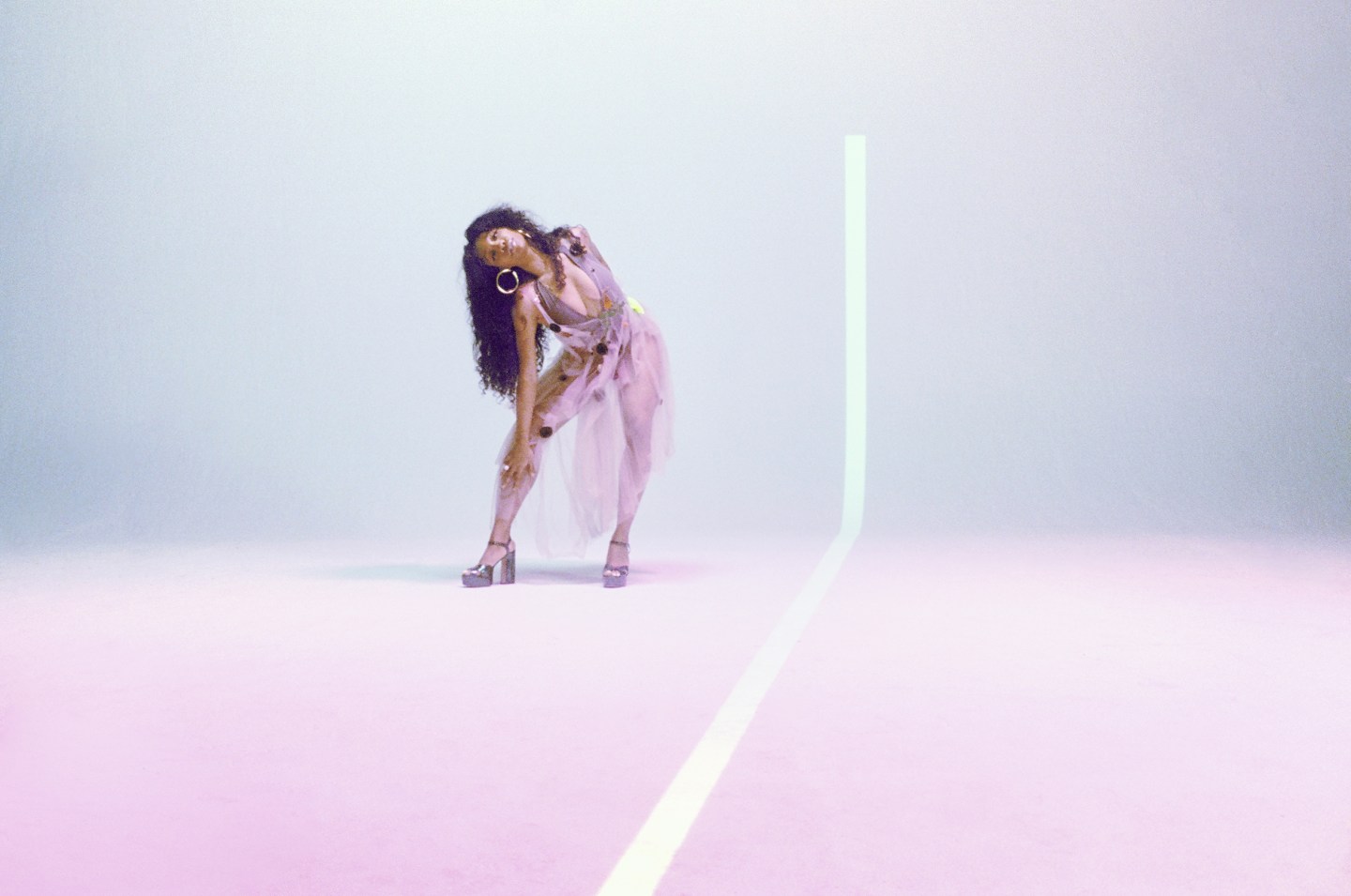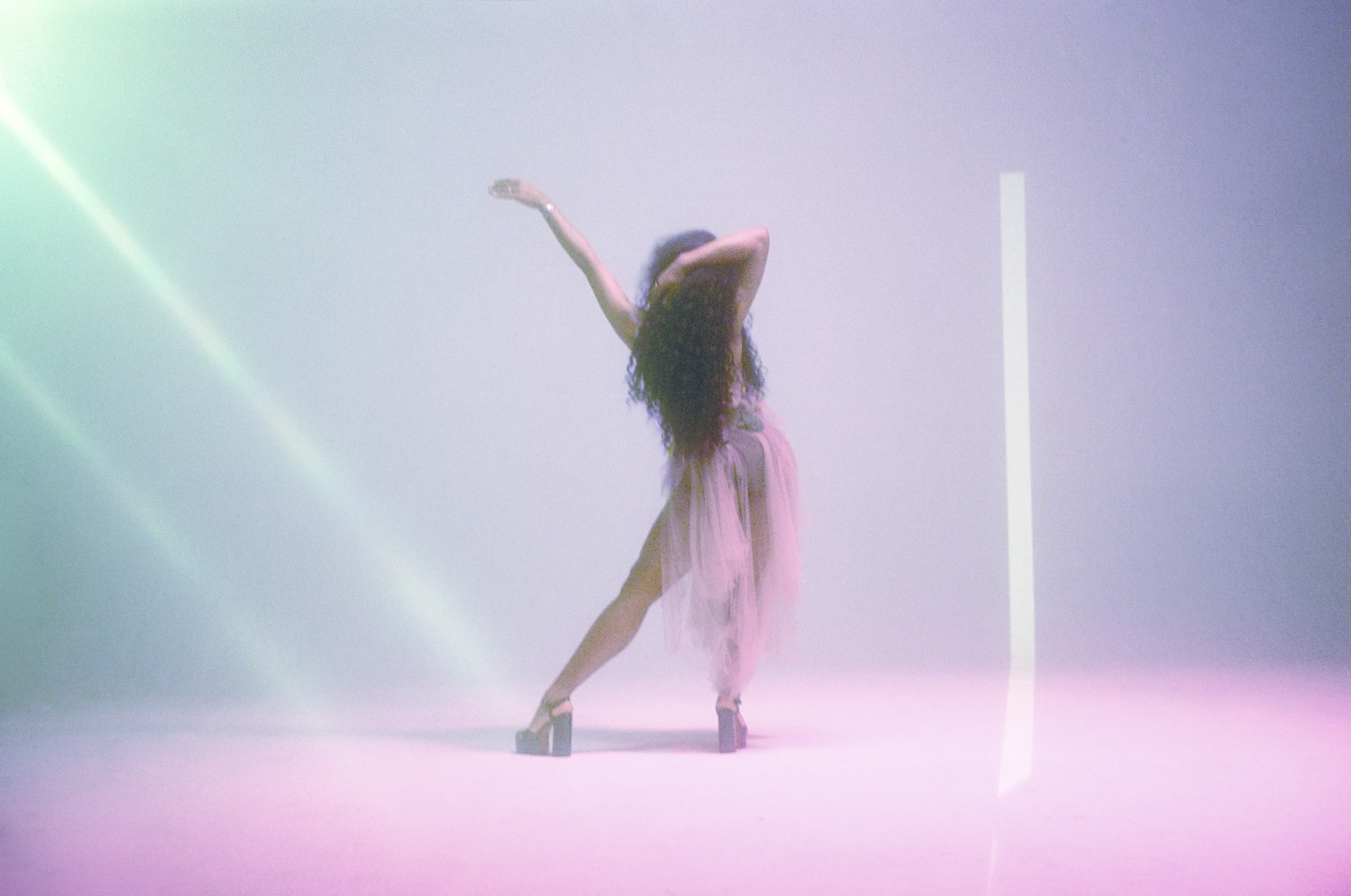 Along with shows like Insecure and the quirky British sitcom Chewing Gum, Ctrl was an innovative and fresh depiction of a young woman as she navigates real life and relationships with a degree of authenticity and candor not often allowed to black women. The timing of it all led to the opportunity for a cultural cross-pollination, signaling a new wave of black art and storytelling — one that priorities honesty and isn't afraid to embrace the messiness and also allows black girls to be exactly themselves. It's also art that doesn't shy away from its blackness, whether in references or tone, and finds mainstream success anyway.
Ultimately, it is that ability to be relatable on a visceral level that SZA has tapped into and what has arguably defined her success. Issa Rae, the creator and star of Insecure, says, "Up until the release of Ctrl, SZA was more of a sound and a vibe to me. But with Ctrl, I finally recognized her as a whole person that I related to and loved." Her music sounds like how so many of us feel about past relationships and hookups and the daily rollercoaster of self-esteem. Of course, no one really knows what comes next in their life — the difference is SZA doesn't pretend to.
A few days after we'd met, I saw videos on her Instagram arriving in Australia and enjoying a plate of eggs Benedict that I safely assumed did not include some sort of vegan substitute. When we talk on the phone, she admits that her plant-based intentions didn't last long. "It didn't happen," she says, because when she arrived, the food was so good she couldn't resist. She says she'll go to Whole Foods soon because she wants to give it another shot. So she'll go and stock up on produce, and she'll try again. And possibly again. The year just started. She's got plenty of time.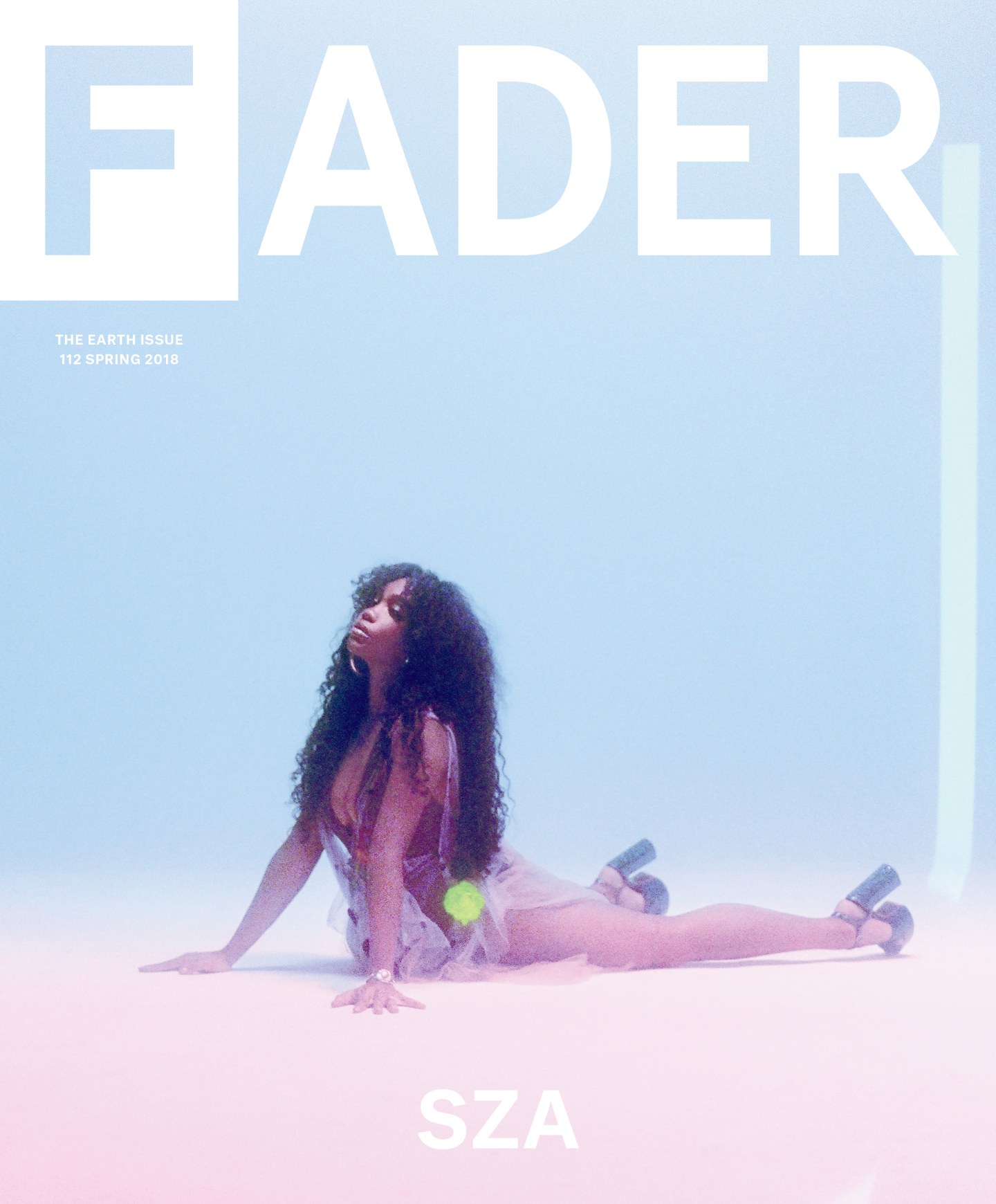 Production by Fox and Leopard, Meagan Judkins, and Samantha Silvers, photo assistance by Jason MacDonald, Gilles O'Kane, and Mike Misslin, Cintenna AKS operation by Darrel D'Itri, prop styling by Emma Rose Mead, props assistance by Daniella Soltero. Hair by Randy Stodghill with Opus Beauty, make-up by Samuel Paul with Forward Artists. Fashion assistants Chapman Newnum and Bastien Allen. Shot at Mack Sennett Studios in Los Angeles. Special thanks to Jesse Rogg.