Metronomy announce new album, share "Salted Caramel Ice Cream" video
The British band's sixth studio album is out in September.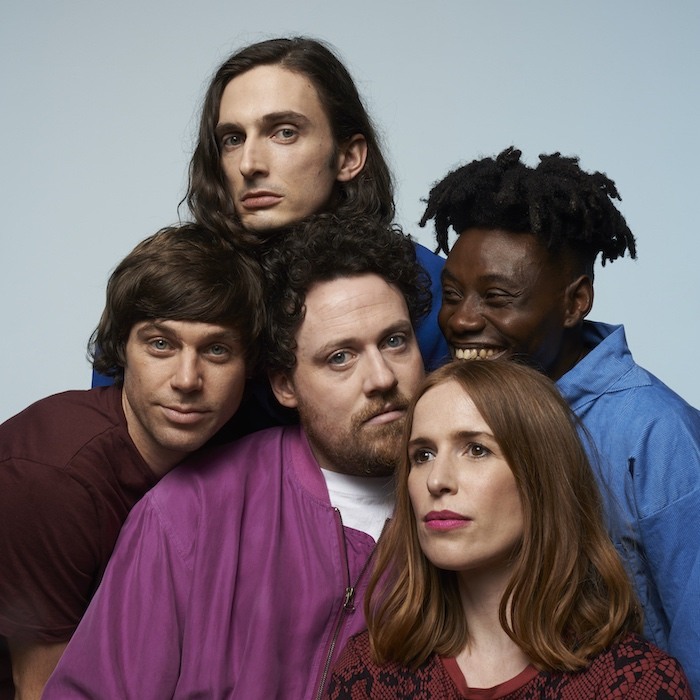 Metronomy have confirmed details of new album Metronomy Forever, due for release on September 13. The British band's sixth album will feature recent single "Lately" plus new song "Salted Caramel Ice Cream." A video for that song, described by Joe Mount of the band as being an homage to Rammstein's "Sonne'" video and a "story about the gentrification of ice cream parlours" can be seen below.
A statement accompanying news of Metronomy Forever says Mount was inspired by the varied nature of radio playlists to create a sprawling, 17-track record.
Mount also said in a statement that his trying to establish his position in the world spurred him on, creatively. "What happens is when you're making music and you enter a world where you have achieved some sort of celebrity no matter how large or small you start to think about yourself in terms of legacy and what you're going to leave behind," the songwriter and producer is quoted as saying. "And then you realise that's limited to the interest people have in you. In the end I feel completely comfortable with it. The less importance you place in any art the more interesting it can become in a way… I'm making music, I'm going to do some concerts, I need to feed my children".
Tracklist:
"Wedding"
"Whitsand Bay"
"Insecurity"
"Salted Carmel Ice Cream"
"Driving"
"Lately"
"Lying Now"
"Forever Is A Long Time"
"The Light"
"Sex Emoji"
"Walking In The Dark"
"Insecure"
"Miracle Rooftop"
"Upset My Girlfriend"
"Wedding Bells"
"Lately (Going Spare)"
"Ur Mixtape"
Metronomy will tour the U.K. and Europe in the fall. Their first headline tour since 2017 will begin in France on October 9 and wraps up in Birmingham, England on November 16. See their full schedule here.
Metronomy Forever artwork: