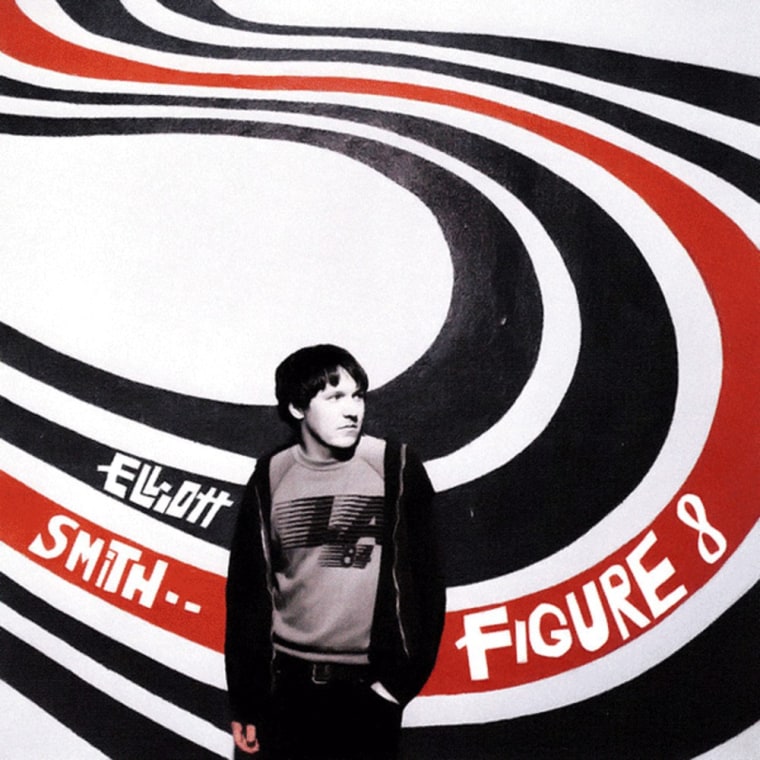 Deluxe editions of Elliott Smith's XO and Figure 8 were released this morning to mark would have been the singer-songwriter's 50th birthday. The expanded albums, which you can listen to below, are bolstered by rarities, B-sides, and demos, all of which were available on previous releases — though some were pretty obscure.
On the new XO, there are some worthwhile retreads — "Miss Misery" wasn't hard to find on streaming services — but the instrumental cut "Our Thing," recorded with Janet Weiss and Sam Coomes of Smith's one-time backing band Quasi and released as a B-side to "Waltz #2, is an interesting listen.
The expanded Figure 8 comes with its namesake Schoolhouse Rock cover and the markedly brighter-sounding full-band cut "A Living Will" — both of which were released as B-sides to "Son of Sam" in 2000. Elsewhere, among familiar studio outtakes — alternate versions of "Pretty Mary K" and "Happiness," a cover of The Beatles' "Because" from the American Beauty soundtrack — there's also "I Can't Answer You Anymore," which was previously only available on the hard-to-track-down sampler 3 Titres Inedits.
When you're done listening to those, it's always a good time to go back and rewatch Jem Cohen's short film Lucky Three, in which Smith plays "Baby Britain," "Between The Bars," "Angeles," and his cover of Big Star's "Thirteen." It's still great.