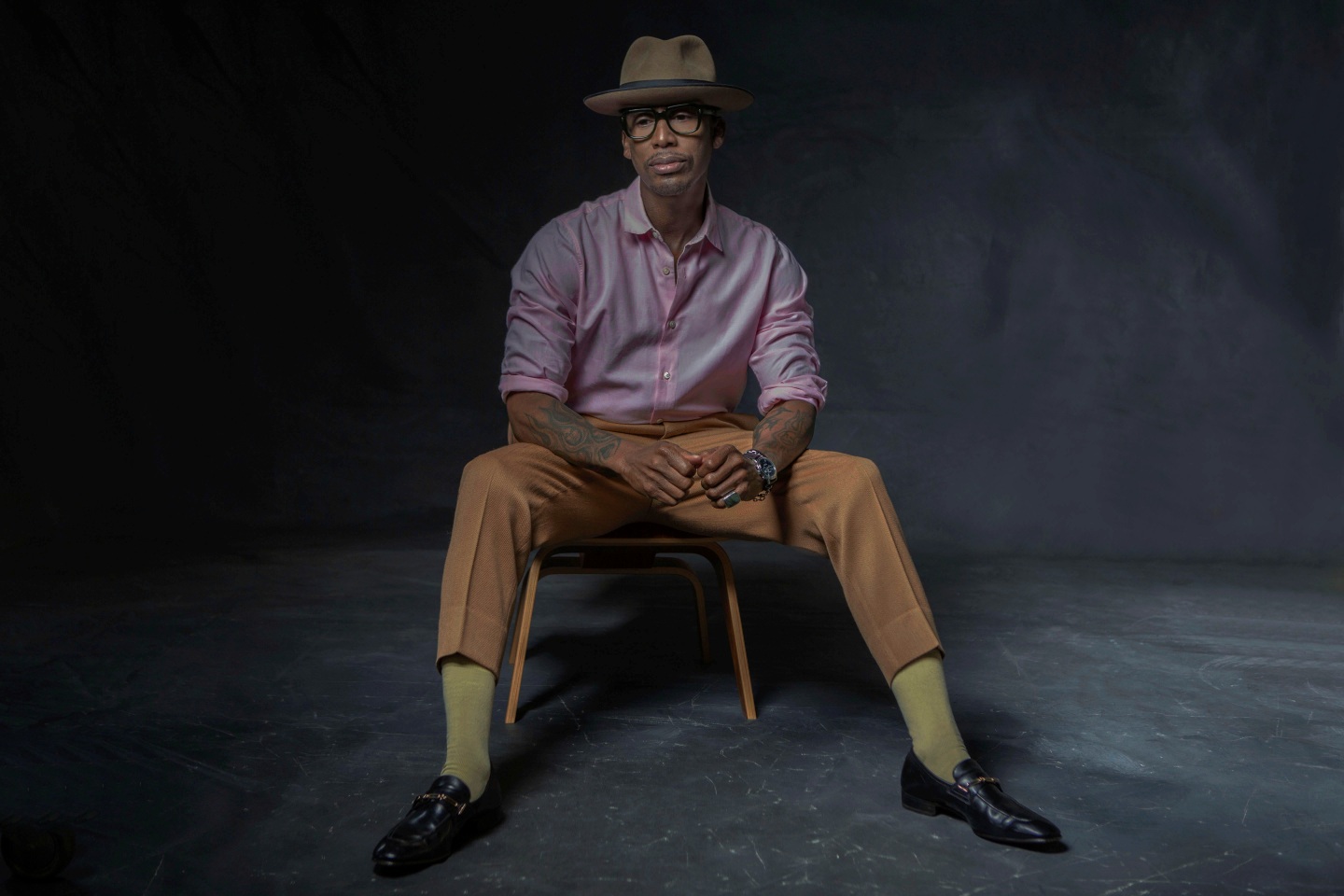 Over the last two decades, R&B impresario and former Tony! Toni! Toné! member Raphael Saadiq has charted a solo career lovingly steeped in retro stylings, effortlessly drawing from previous eras of popular music like water from a well. Jimmy Lee is different, sort of: Saadiq's fifth and, quite possibly, strongest solo album still carries threads of the smooth R&B, holistic soul, slithering funk, and early-era rock guitars that he's explored from 2002's neo-soul stunner Instant Vintage up to the '50s-evoking Stone Rollin' from 2011.
But through impeccable production textures and an impressively varied sonic palette, Jimmy Lee also joins the rank of recent old-but-new classics from veteran artists like A Tribe Called Quest's We Got It From Here...Thank U For Your Service and Erykah Badu's dual-headed New Amerykah releases — music that sounds new even as it identifiably comes from an artist whose sound is still readily recognizable within what they've created. When I tell Saadiq his album is reminiscent of these recent luminaries, as well as the work of former collaborators like Miguel and Solange, his brief puzzlement cuts through the noisy din of the Standard Hotel's East Village lounge.
"I don't hear it that much," he admits, elaborating that Jimmy Lee is his way of encapsulating everything he's accomplished in his career thus far: "I always go back to go forward, for some reason — I don't know where I get that from." If the new album is an embodiment of Saadiq's time-tripping approach, it's even more so a personal work addressing the scourge of drug addiction — a subject directly inspired by one of his brother's (whose name adorns the album itself) passing after a fatal overdose. "It's not so much a record dedicated to Jimmy as it is saying everyone has a little bit of Jimmy in them," he explains. "Whether it's sex, chocolate, drugs, or coffee, everybody has some type of addiction. I wanted to spread these stories of things that I went through over the last eight years."
It's been eight years since Stone Rollin'. What took you so long?
I'm fortunate that I can take my time and work with other people that soak up that time. I spent some time with my mom, nieces, and nephews — had to help and talk to other people. After doing it for so long, you don't want to ruin any of the stuff you put out before. I'm really big on trying to keep it fresh — something that I wanna play at 8 o'clock. That's what's important.
How important is family to you as you get older?
Family has always been important, but the older you get...you know, your mom's getting older, I lost my dad, like, two years ago. They did a really good job. It's important to go home and see my mom, hang out with her, and watch Judge Judy and every "Judge" show in the world.
What are some of your earliest memories as a kid?
Playing little league baseball, being scared to try out for the football team. I didn't like a fastball coming down the pipe too much. I was scared of left-handed pitchers. The fondest time was asking for a bass guitar from my dad — I was eight or nine years old. The guitar was the first instrument, but I couldn't play because there was too many strings. My brother played guitar, so I said, "Give me something opposite of what he played, that way I can play with him." Bass is a whole different animal, but if you believe something is easy, you get really good at it.
The first time I heard "The World Is Drunk," I thought it was making a political statement. It took me a few listens to realize it was literal.
I tell people: you're not really standing on the ground, you're standing on nothing — we're just suspended in mid-air, and nobody has nothing. I realized one day when I was looking at this picture that I was actually looking at earth and not the moon. I was just sitting there zoned out for 30 minutes while they were eating dinner. "You mean airplanes are flying through there? Oh shit." Everybody's saying they have 20 billion dollars — nobody has nothing! We're on this spaceship right now that's moving, and I knew that, but it just hit me in this other way. After that my whole life changed.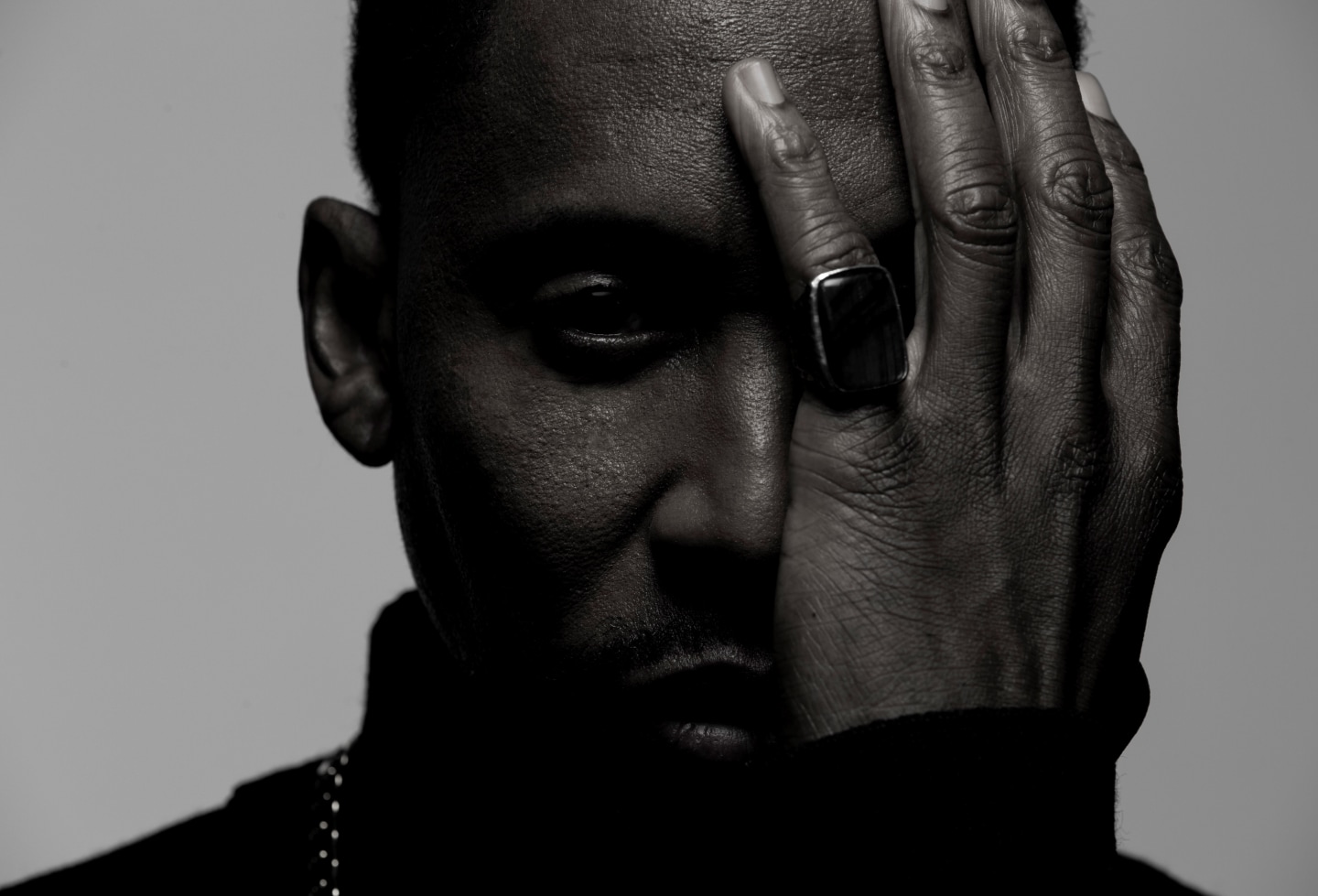 There's an empathetic approach to addiction on this album, and it's arriving at a point in which drug addiction — especially in regard to opioids — is reaching new and different levels of public awareness.
My mom — two different knee surgeries, two different times, and she got caught up on pills. My sister called me and said, "Mom is on this pill that she likes." I'd go to the hospital, you take a number, you gonna be number 6000, and there's a whole room full of people waiting on pills. My mom stopped taking them, but it reached home, I guess is what I'm saying. I was just hearing about it in the press, in the street, it now it was my 87-year-old mom. You can go get a root canal and become a drug addict.
The societal response to the opioid crisis is arguably stronger than it was to previous drug epidemics because it's primarily affecting white people.
I mean, that's just the way of the world. My sister was an RA, and she used to tell me back in the day, somebody sent out the flu shots in blue and black boxes, and they sent the wrong box to the wrong area. One box went to the white neighborhood and one box went to the black neighborhood — the wrong box went out to the white neighborhood, said they damn near tore the hospital up trying to get out.
Ali Shaheed Muhammad plays congos on "Rikers Island," and he also worked with you in the Tony! Toni! Toné! days.
He has a room in my studio. I see him everyday. I play on everything he plays on, I see him everyday. I'm always like, "Go put on some Pumas, take off that suit." [Laughs] I'm always messing with him. "I need that b-boy stance right now!"
The sequencing on Jimmy Lee seems very thought-out.
I was talking to Michael Jackson one time about Off the Wall — my favorite Michael Jackson album. I really love that record's sequencing, and he heard that I did, so he called me and said, "I wanna talk to you about something. I never heard anyone talk about the way I sequence my record, and that's the hardest part." I was just blown away, because I'm talking to Mike! He goes, "I'm doing a documentary for the 25th anniversary of Off the Wall, would you mind appearing in it?" So I did it. I've never seen it, but I heard it's out. You'll see me — I had on a black suit. So when I was sequencing this record, I was like, "You know what? I talked about Off the Wall so much, let me just sit down and sequence this record myself." I changed it, like, four times.
Kendrick Lamar appears on "Rearview," too.
Kendrick came by the studio a couple years ago — he was searching for music for his last album probably. We were just hanging out, taking it easy, I'm playing music he likes, and he got on it and hit a few bars. I feel like he's a kindred spirit — he speaks on a different level than most. I felt that was a great way to end the record.
Drug talk is so pervasive in pop music at this point that we have rappers who are literally named after drugs.
I don't really give it too much thought. I mean, pop music used to be popular music — I liked it more when it was just popular songs. I think some labels are feeding kids what they need them to talk about, which is getting high and getting drugs. They draft from the jailhouse. Every once in a while, you get a bad boy who could be a good boy, like Kendrick or J. Cole. It's a lot harder to make good and be cool.
After Instant Vintage came out, you were dropped from Universal. Jimmy Lee is coming out on Columbia. How have you seen the industry change between then and now?
It's changed dramatically. You could never survive because of streaming. I'm partners with Spotify and different stuff like that, but it's the only industry where you can go to sleep one night, wake up, and all the laws have changed. Hey, all your songs are really free! That was weird to me. You don't wanna sound like an old bag, 'cause it sounds like, My music shouldn't be free! But I don't feel like Phil Nike would let us stream Nikes. We're not streaming Adidas, or Calvin Klein, or Fruit of the Looms — Margiela, you can't stream it. I feel like it would be better if you bought it and then shared it. Like, Wanna borrow my album? It's just weird to me.