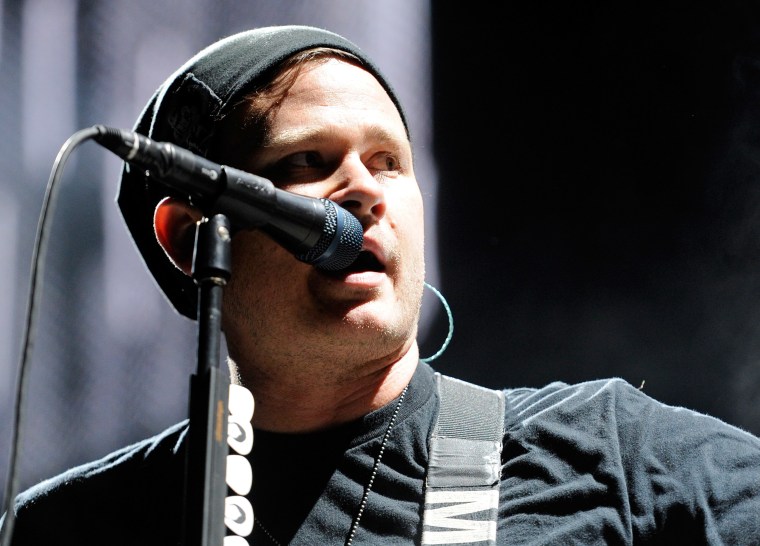 The United States Navy has confirmed in a statement to Motherboard that "Unidentified Aerial Phenomena" can be seen in three videos published by To The Stars Academy, a science and culture foundation created by Blink-182's Tom DeLonge.
"The Navy considers the phenomena contained/depicted in those three videos as unidentified," Navy spokesperson Joseph Gradisher told Motherboard. Previous government statements never addressed the specific content of the videos, and UFOlogists like Roger Glassel are celebrating the statement's "broadened" language used to describe the objects.
The clips in question were filmed by cameras mounted on F-18 aircraft guns. One video, which was also published by The New York Times in December 2017, was filmed off San Diego's coast on November 14, 2004. The other two were filmed on January 21, 2015 at an unknown location. All three clips show an unknown object speeding in the sky at a high velocity.
Of course, just because the government is admitting it doesn't know what the objects were, that doesn't mean it was necessarily aliens. Still, enthusiasts are excited. Luis Elizondo, a former Pentagon official who blew the whistle on a program designed to track UFOs, told Motherboard: "A military's primary objective is to protect its national borders and it's people. Any time, any military can't address a potential threat, it should be a concern for both its citizens and those entrusted to protect them... However, I am heartened by the Navy's new position to address this issue in a serious manner and without the distraction of the social stigma that this phenomena seems to attract."