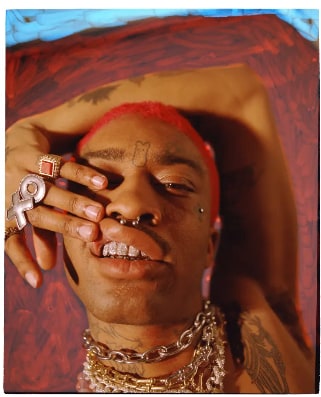 Virginia Beach-born rapper Lil Tracy has dropped new album Anarchy. The 8-song project includes recent singles "Bad For You" and the emo-rap workout "Beautiful Nightmare."
Anarchy is Lil Tracy's first major release since 2018 EP Sinner. Tweeting about the album earlier this month, Tracy said the album is dedicated to his former collaborator, Lil Peep. "This one is for peep," he wrote. "I don't care how many sales I get or how or how many plays I get anarchy is from my heart."
You can read The FADER's cover story with Lil Tracy now.