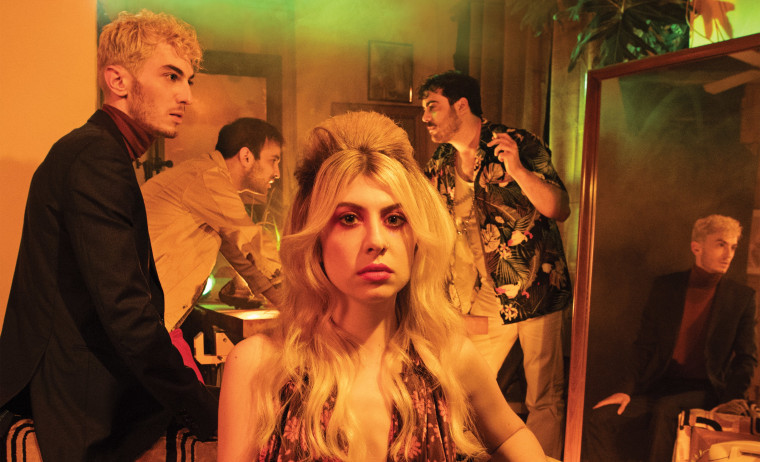 This Friday, Charly Bliss will release a new five-track EP on Barsuk Records titled Supermoon consisting of songs that didn't make it onto their sophomore record Young Enough. In the event that you can't wait for Friday, though, you're in luck: the Brooklyn-based four-piece have decided to stream the record in full ahead of its release. Listen to the entirety of Charly Bliss's new Supermoon EP below.
In a press release, Charly Bliss lead singer and guitarist Eva Hendricks said the following of Supermoon:
"Making Young Enough was the most fulfilling creative experience I've had thus far. Not only because I'm proud of the songs that ended up on the record, but also because I'm proud of myself and my bandmates for putting in an obsessive amount of work into making sure the album would be the best it could be. We wrote too many songs and slowly whittled it down to the ones that told the most vivid and concise story. We're so excited to release the Supermoon EP, a small collection of songs that helped us get there. We recorded them at the same time as the rest of the record, before we knew which songs would make it on. I think they fill in the cracks and enhance the narrative of Young Enough and show you how we got where we were going. Enjoy!!"
Charly Bliss tour dates:
November 4 — Brighton, UK @ Patterns
November 5 — Cardiff, UK @ 10 Feet Tall
November 6 — London, UK @ Scala
November 7 — Manchester, UK @ The Deaf Institute
November 8-9 — Benidorm, ES @ Primavera Weekender
November 13 — New York, NY @ Webster Hall
November 14 — Philadelphia, PA @ The Foundry
November 20 — Haminton, ON @ Mills Hardware
November 21 — Toronto, ON @ Lee's Palace
November 22 — Ottawa, ON @ Bronson Centre Theatre
November 23 — Montreal, QC @ Bar Le Ritz PDB
December 7 — Singapore, MY @ The Alex Blake Charlie Sessions
December 27 — Chicago, IL @ Lincoln Hall *
December 28 — Chicago, IL @ Lincoln Hall *
* w/ Cherry Glazerr