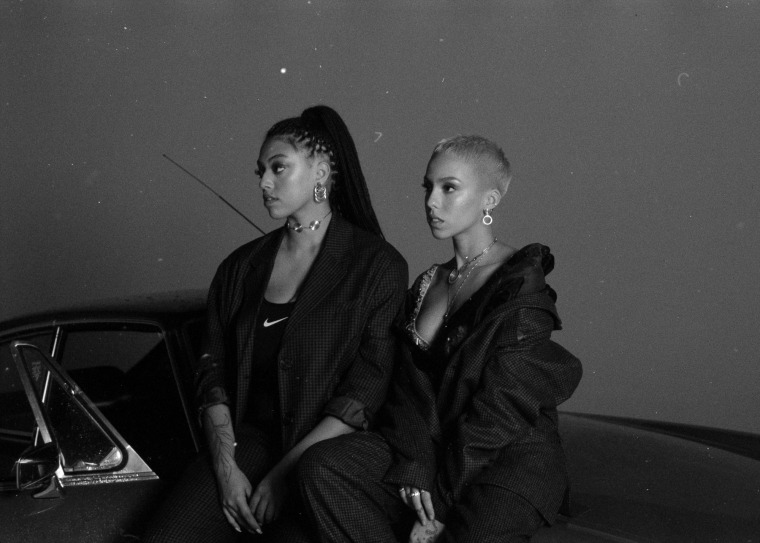 Owning a car offers a kind of freedom and access to the open road that can be undeniably be alluring. British soul singer Poppy Ajudha understands this pull innately and channels it in new song "Low Ride," a collaboration with her fellow Brit Mahalia. Together they sing of "raindrops, red lights, your eyes, headlights" as a seductive black and white video cuts between photographic framing devices and live action. The track, meanwhile, is lit up by brass contributions from U.K. jazz dons Nubya Garcia, Joe Armon-Jones, Dylan Jones, and Kiran Kai.
Speaking to The FADER, Ajudha said: "'Low Ride' was such a beautiful song to make because it put together all my favourite parts of life. Love, sex, and friendship. The song is about love and the power in sexuality, and then in the making of it I was able to include all my friends. My favourite horn players, Dylan Jones and Nubya Garcia who are incredible in their own right, the queen of sensual and sultry vocals, Mahalia and an absolute dream team crew for the video. Everything just fell into place in the perfect way and I'm so grateful for that."
Hit play on the CHILD-directed video below.