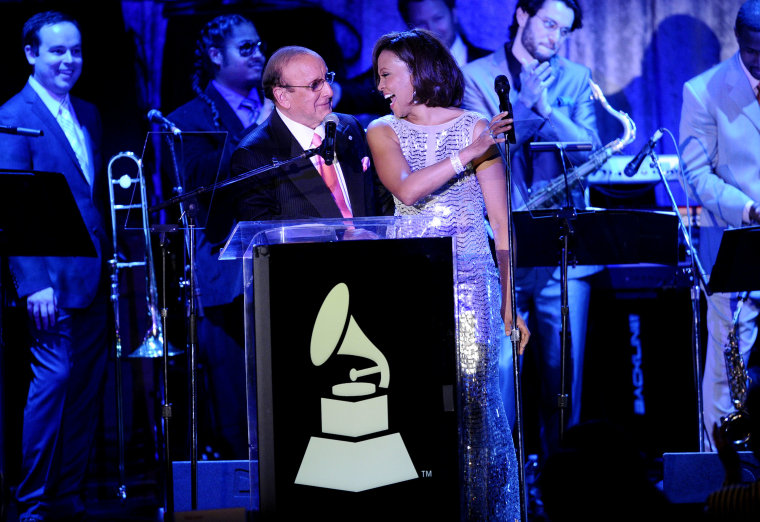 After releases like Lifetime's Whitney Houston biopic and documentaries like 2018's Whitney, diving deeper into the late icon's legacy is nothing new. Long-time producer and music executive Clive Davis, however, hasn't been pleased with the outputs thus far. He recently told The Los Angeles Times that "the story of Whitney Houston has not been told yet," and that he was looking forward to putting together a new biopic of his own.
Davis revealed he was disappointed in the recent documentaries about Houston's life, 2017's Whitney: Can I Be Me, and 2018's Whitney; the latter of which was the only one authorized by the Houston estate. While he granted a 5-hour interview to director Kevin Macdonald for Whitney and even offered up access to archived Houston material, Davis says he felt the final product short-changed the icon's true genius by focusing primarily on the allegations of sexual abuse in her childhood.
Though his biopic project seems to be in its earliest stages, Davis told The Times he wanted to work with "a great writer and a great director" on the film, adding he had no plans to shy away from Houston's struggles with addiction or her romantic relationship with Robyn Crawford.
Honors for the legendary singer continue to roll in, with Houston recently announced as one of this year's inductees into the Rock & Roll Hall of Fame alongside Nine Inch Nails, Notorious B.I.G., Depeche Mode, T. Rex, and the Doobie Brothers.
Next month will also see the kick-off of a hologram tour featuring a digitally generated stand-in for the late star.