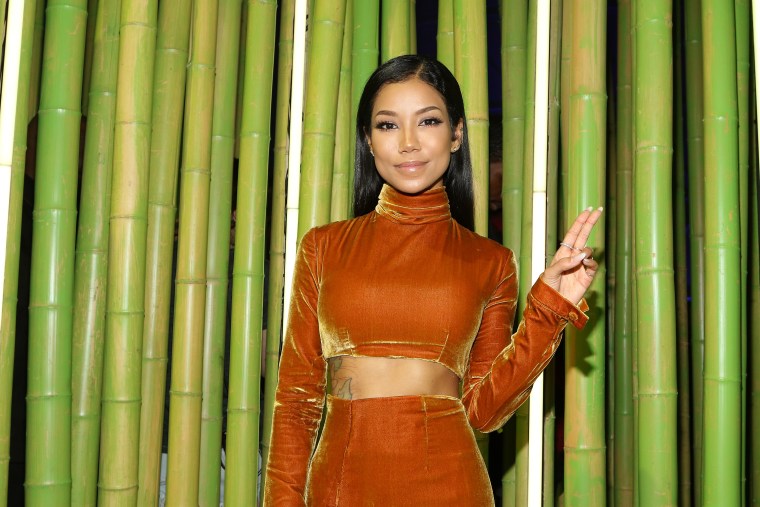 Alina Baraz sings her praises and willingness to defend her lover in lofty, romantic vocals. The song winds down into a hypnotic, acoustic moment as she calls out for the same.
A sample of Mary J. Blige's "Take Me As I Am" is all I needed to be sold on dvsn's new single. It helps that being described as a "muse" is a top 5 compliment.
Jhené Aiko, P*$$Y FAIRY (OTW)
"P*SSY FAIRY" is boldly sensual and vaguely chaotic in the way only Jhené Aiko can be. "You don't need no me time, that's you and me time" is exactly the brand of possessive that Toxic Twitter is bound to quote for ages.
070 Shake takes off in this cyber-synth cut about forever.
Dreamville f. Ari Lennox, "BUSSIT"
Dreamville saved the power players for the Revenge of the Dreamers III: Director's Cut with this Ari Lennox track. It evokes that sticky Brown Sugar soundtrack energy before swinging into a mid-tempo chorus that perfectly embodies the title.
Mac Miller's Circles is just another examples of the late rapper's refusal to confine himself to a particular sound. The lofty sentiment is just as enchating as the content; "If life is but a dream then so are we." And with backing vocals by Ariana Grande it's hard not to shed a tear.
Raveena's first release of the year explores the dizziness of relinquishing yourself to love. It begins as a soulful ballad before picking up into an indie jam for the outro.
Lion Babe, "Hot in Herre"
It's a relief to finally have a version of Nelly's "Hot in Here" that actually makes you want to take off all your clothes instead of sing-shouting the lyrics in a dark basement.
H.E.R. laments on the trouble with accepting days when you feel you have no control. She premiered the uplifting new single at this year's Grammys.
Khalid imagines a late night joyride with a love interest who's company is long overdue. He croons over bass-heavy instrumentals featuring syncopated percussion that give the song a classic 90's R&B edge.
Kiana Ledé samples Outkast's "So Fresh and So Clean" on her new single, following a trend of reworking classic hip-hop songs into upbeat R&B bops.
Thundercat f. Steve Lacy & Steve Arrington, "Black Qualls"
"No more living in fear" is a word.
Bryson Tiller f. Lil Yachty, "For Nothing"
Bryson Tiller and Lil Yachty team up over an acoustic, ambient melody on a to assert their self-sufficiency in this world. Their different approaches to melody serve as major complements to one another across the minimalist track.
Some research around microdosing certain psychedellic substances has shown that doing so can have a positive effect on your mental health. Microdosing people however, like in 070 Shake's case, might have some toxic side effects.
I didn't want to like it. I really didn't, but here we are. Call it the Scooter Braun effect.
KAYTRANADA f. Tinashe, "The Worst In Me"
Tinashe vocals over KAYTRANADA production is a match made on the dance-floor. If this list could just be BUBBA, it would be.
Phony Ppl f. Megan thee Stallion
Phony Ppl bring the funk to their new song with Megan thee Stallion, a collaboration that's been coveted since it's debut on NPR's Tiny Desk.

Kyle Dion, "Stay the Night"
Kyle Dion is ready to seduce his lover into never his side leaving again on this gentle, soulful record.
JACKBOYS f. Travis Scott & Don Toliver, "What to Do"
Travis Scott taps his disciple Don Toliver for this cut from the JACKBOYS compilation. I might be hard pressed to defend this as R&B, but the tender melodies and vocal range are working in my favor.
Justin Bieber f. Kehlani, "Get Me"
Bieber and Kehlani link up on a sensual track about understanding and connection. Kehlani and Jaden Smith will support Justin Bieber on his first tour since 2016's Purpose Tour.