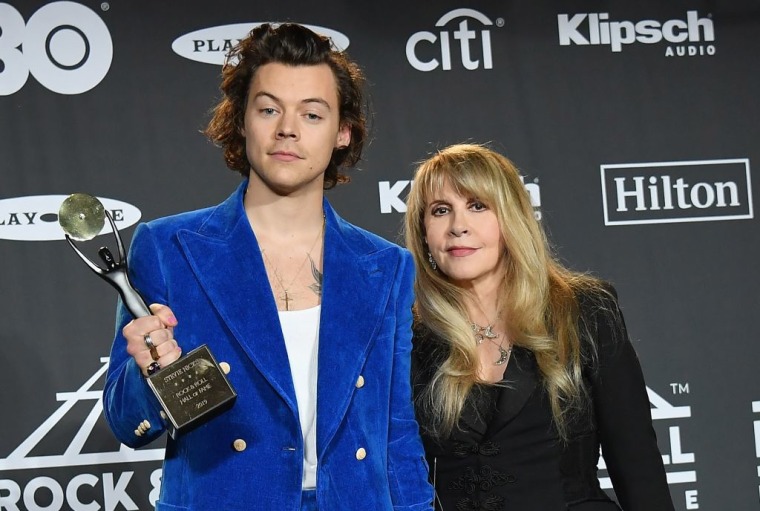 Harry Styles has worked his way into the upper echelons of the music industry in ways that his fellow former One Direction members haven't quite managed. While Zayn is annoying the world's worst YouTuber and Niall is, I don't know, playing golf, Harry hangs out with Rick Rubin and plays live with Kacey Musgraves. It's testament to what a nice pair of trousers and three solid years of positioning can do. Plus, he has some great songs. "Adore You" is an undeniable bop.
Another fan of Styles's work is Stevie Nicks. They've performed together in the past and appear to enjoy an unlikely friendship. Nicks shared an update from her period of self-isolation on Monday, telling fans that she is staying indoors with her goddaughters and her assistant, Karen, plus three dogs. They're painting and jamming the new Harry Styles album, Fine Line. Writing about Styles, Nicks casually threw out a major compliment saying: "Way to go H, it is your Rumours."
Nicks ended her note with some advice for those struggling during this unprecedented period in history: "Just dance. This will pass. Love will find a way, it always does." Thanks Stevie!