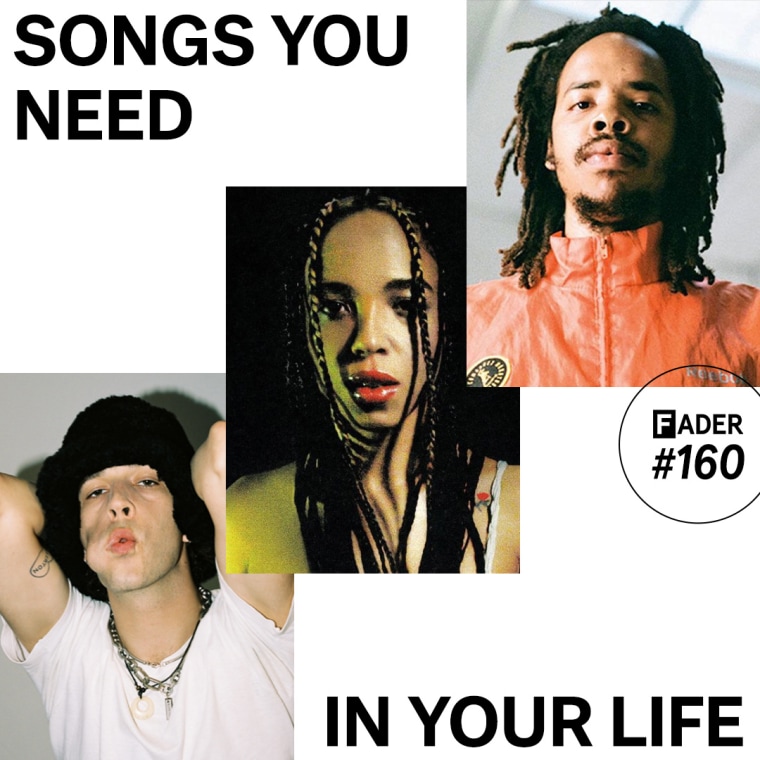 Each week, The FADER staff rounds up the songs we can't get enough of. Here they are, in no particular order.
"CRUMPY" — Nick Hakim
Nick Hakim season is upon us. His first single in years sits at the spiritual crossroad between future psychedelica and a dusted-off D'Angelo record. Burn leisurely.
"Drinking" — Zsela
The transfixing journey that is Zsela's debut EP Ache of Victory kicks off with a series of acrobatic admissions on the painfully gorgeous "Drinking."
"Love Nobody" — WurlD
Lagos up-and-comer Sadiq Onifade says he has seven new tracks to sling out over the next month, but it's gonna be hard to top the infectious rhythm of the possessive yet charming first cut "Love Nobody"
"If You're Too Shy" — The 1975
Speaking of seven singles, we still have another month ahead of us before we'll hear 1975's long-teased Notes On A Conditional Form in its entirety. But if it's anything like their latest "If You're Too Shy," it's gonna slam. Bonus points for all that saxophone and the FKA twigs cameo.
"claws" — Charli XCX
The latest offering from Charli XCX's quarantined album-in-progress runs like a well-oiled machine that bounces and beams with unadulterated infatuation.
"Sunshine" — Young Dolph
Those who use music as a means to escape should probably opt for something other than Young Dolph's newest, which is firmly rooted in the covid-19 pandemic. But for the rest of us down to face down reality by all means necessary, "Sunshine" is a wild ride.
"WHOLE WORLD" — Earl Sweatshirt feat. Maxo
Leave it to Earl Sweatshirt to compress a metric ton of existential drowsiness into three minutes that actually have you coming back for more.
"Shoulda Known Better" — Nasty Cherry
If there exists a pantheon of iconic girl groups, Nasty Cherry seem determined as ever to kick down its doors on their blistering newest cut "Shoulda Known Better."
"I'm God" — Clams Casino and Imogen Heap
Good news is hard to come by these days, but Clams Casino finally managed to secure the rights to sample Imogen Heap and years later, "I'm God" is getting the official release it so deserves. Bless up.
"Ooh La La" — Jessie Ware
The eighties called and Jessie Ware answered. "Ooh La La" is the kind of track that could make quarantine feel like Studio 54.